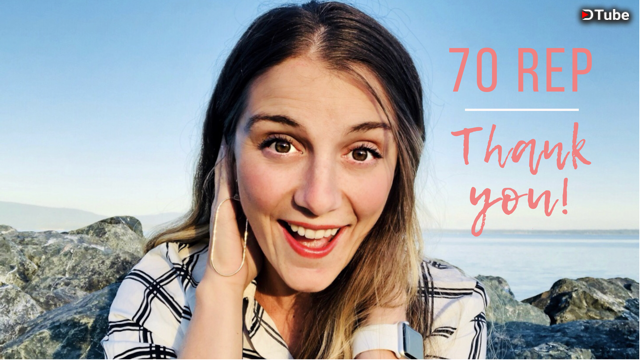 ---
Hi Friends,
I am feeling so many emotions right now! ahhh!
I am just creeping up on my 1 year mark on the platform and can hardly believe all the ways my life has changed in this last year. Hitting 70 rep feels like more than just a milestone number, but more of an emotional sense of arriving. I feel humbled, grateful, excited, and hopeful for everything that is still to come.
This Last Year Has Been Life Changing
I can honestly say that being here on Steemit this last year has changed my life. It has shifted my entire perspective for what is possible in terms of living the kind of life I truly desire. It has also helped me uncover a passion that I had no idea I had – making content. When I first joined the platform, I just kind of stumbled around trying different things, and have just continued to grow and evolve as time passed. Now, making video content is my favorite part in the day. I honestly have so much fun filming, editing, coming up with video ideas and then getting to put it all together into a piece of content that I can be proud of.
Steemit has opened so many doors of connection for me as well. I have made so many incredible friends, some of which I have even met in person! I loved getting to connect more deeply with everyone at the Steem Creators Conference in Vegas – and I even just had @daveonarrival drive up to Bellingham to visit me and my sister @maryjaney!
More than just the friendships alone, I find that being surrounded by so many intelligent, free thinking, creative souls is really inspiring to my own journey and creativity. The collective energy of this many great people coming together makes me so excited to log in everyday and hang out.
Thank You
I know I usually end my videos saying "love you guys!", but I really want you to know how grateful I am for each person who decides to leave a comment, follow my channel or honor me with their vote. I feel so optimistic for the future of this platform and know that we will just continue to explode with opportunities.
I don't know if it's cheesy to do a shout-out list…but I want to make sure I say a special thank you to all of the people who have positively impacted my time on the platform. I also really hope I don't miss anyone!
I hope each of you on this list (and anyone even reading this post) feels like they are getting a virtual hug from me. Maybe one day I'll be able to give you a real one! (Steem Creators Toronto…. Steemfest?)
@raised2b, @maryjaney, @littlescribe, @crowbarmama, @steemmatt, @goldmatters, @karensuestudios, @larrymorrison, @steemcafe, @ogc, @scottshotts, @surfermarly, @daveonarrival, @bonniepiese, @paolajane, @spenceryan, @alphasteem, @bethwheatcraft, @jimmylin, @aggroed, @brian.rrr, @nanzo-scoop, @kpine, @thejohalfiles, @dnews, @curie, @zainenn, @mainos12345, @reseller, @waybeyondpadthai, @michelmake, @felix.herrmann, @thehoneys, @denmarkguy, @rodneysreviews, @ianperic, @drewley, @happymoneyman, @kenmelendez, @soykatonline, @pennsif, @darrenclaxton, @hedge-x, @ajvest, @tfeldman, @karenmckersie, @ralk98, @aussieninja, @luzcypher, @soundlegion, @meno, @nonameslefttouse, @canadian-coconut, @riverhead, @everlove, @saramiller, @quinneaker, @nomadicsoul, @anomadsoul, @skyleap
Wow, I could seriously keep going! How are there so many awesome people all in one spot online?? Virtual hugs to you all. <3
20 SBD Giveaway – Contest Rules
From the very beginning, I decided that anytime I did some kind of "milestone moment" post – I was going to make it a giveaway. The only reason I have any kind of milestone to announce is because of all of your love and support anyway, so it just feels right to give back.
Anyone who has participated in one of my giveaways before, knows that I like to keep them super simple – and do something that is somehow community building in nature. So far, I have done a different topic every time – but today I'm bringing back my favorite contest I have ever run! I ran this contest a few months ago and it is honestly my favorite post I have done in my entire year on the platform.
The point of this contest is to help us get to know each other better and hopefully find common connections with fellow steemians!
Here are the rules to be entered:
Leave a comment telling us something about yourself. It could be a fun fact, a hobby or passion, how many siblings you have, your first job… doesn't matter! Get creative and share something that helps us get to know you better.
Reply to at least one other comment on this post. I don't want people to just "post and run". The whole idea is to build a space for connection – so make sure you engage with at least one other person!
That's it! Simple right?
The Prize Pool Breakdown
I usually give away 10 SBD in my giveways – but I decided to double it this time! Instead of one person getting 10 – I'm going to break it up and have 4 people win 5 SBD.
5 SBD – Random draw from eligible entries.

5 SBD – Random draw from eligible entries.

5 SBD – Random draw from eligible entries.

5 SBD – MVP Award
The first three winners will just be randomly drawn – but I will be hand picking the fourth one. I will be choosing an MVP (most valuable player) from the commenters or someone who I thought did a really great job connecting with a lot of different Steemians on the post. It won't be an exact science of who left the most or the longest comments – but just someone that I really felt put an honest effort to connect.
Big Love To You All


I just want to say one last huge thank you to everyone who has been a part of this journey with me. Joining Steemit is one of the best decisions I have ever made and I am so grateful for each of you.
If you have any questions about the contest – please let me know. Otherwise, I can't wait to read all of your comments and get to know you guys even better!
XO, Lea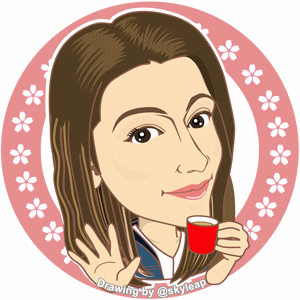 ---