A little FAKE IT TILL YA MAKE IT goes a long way.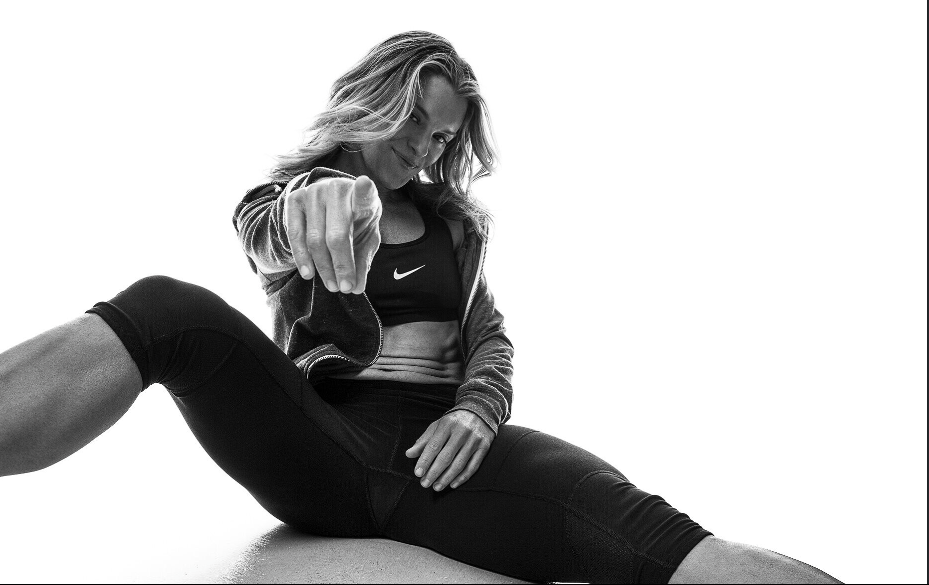 I say this in my classes that I teach in NYC all the time.
I believe it.
As an athlete, there were so many days I would walk on that court NOT IN THE MOOD to give my best. I had to make a choice. I knew that if my coaches or opponents detected my state for even a moment, I was in trouble. There were games I wasn't confident; maybe I was in a shooting slump or I knew I was up agains a tough competitor. But there was no way I was going to let anyone see my weakness.
When I walk in the spin room to teach a class. There is no way I will ever let anyone know that I'm tired, sick or depressed. I'm human. I have those days. I literally do a "3-2-1…Action" right before I walk in the door and at that moment….it's GAME TIME.
Here's what I know: It works.
Suddenly, by acting as if I'm happy. I am.
When I would walk on the court and act confident. I became confident.
When I ride with my clients….I can see moments when they begin to lose it. I tell them "when you feel like slumping over the front of your bike because you're tired, get a little taller instead. A little FAKE IT TILL YA MAKE IT goes a long way". One by one. I see everyone get a little taller and the collective energy in the room rises.
It works.
Even the New York Times agrees: http://www.nytimes.com/2015/11/22/opinion/sunday/choose-to-be-grateful-it-will-make-you-happier.html?_r=0
In this article, Arthur Brookes is speaking more specifically about being thankful. But it really has application into all kinds of faking it till you make it. Even smiling when you aren't happy stimulates a part of that brain that is associated with positive emotions.
Here's the good news: you don't have much to lose.
I'm lucky. I don't have a choice. I don't get to wake up and see if i want to be happy. Every single morning there are at least 50 people counting on it. On the mornings I don't feel like it, it can feel overwhelming. Luckily I've been faking it till I'm making it for over 30 years now. From the basketball court to the spin room…to whatever comes next….I will wake up and make myself happy at least for that moment I need to be. And because of that moment…I am exponentially happier overall.
Try it today and lmk how it works!