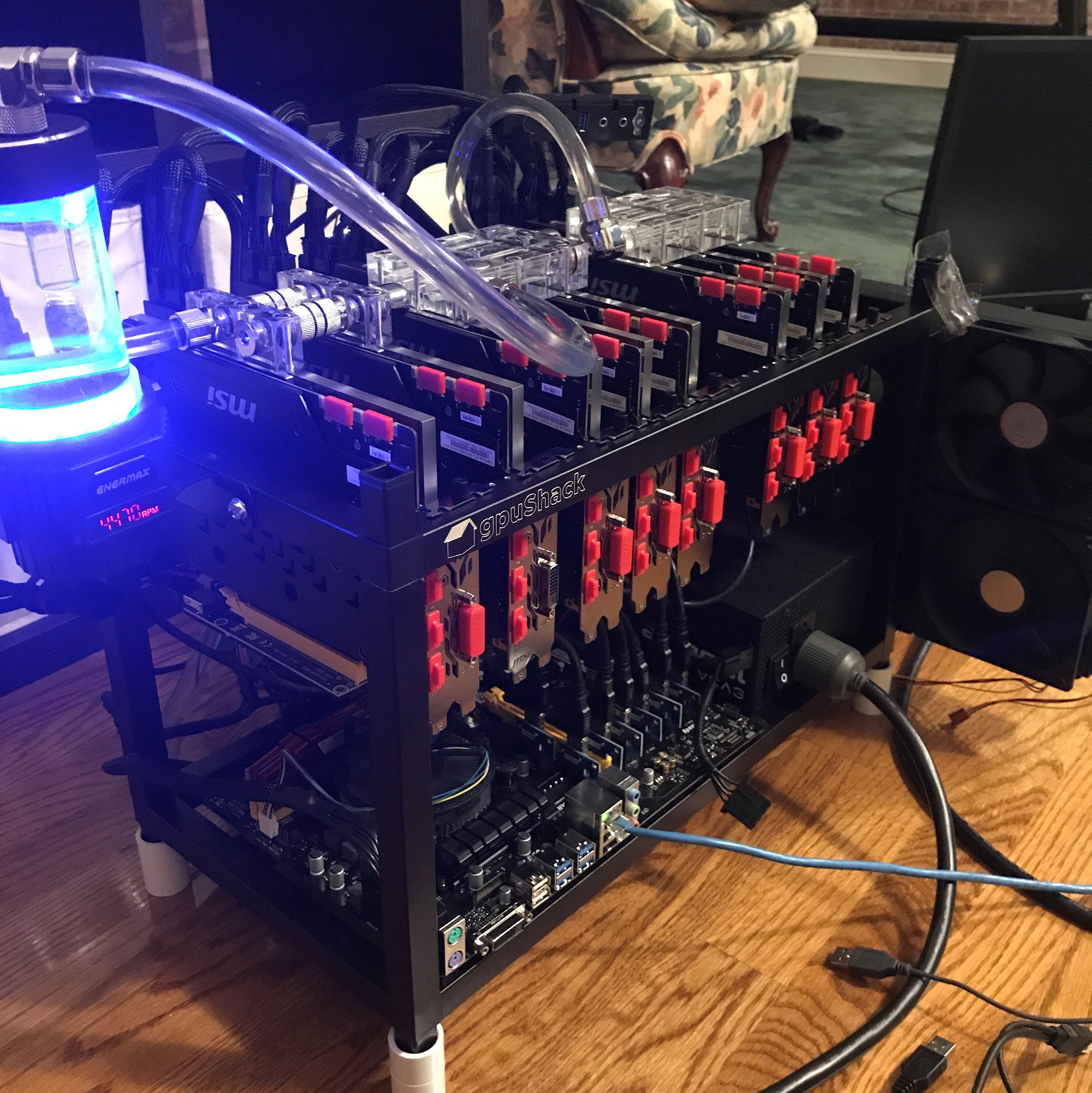 Why Liquid Cooled
It's completely unnecessary, or is it...
I know what you're thinking, why on earth would you build a liquid cooled rig? Aside from it looking kinda cool, there are a couple of reasons:
Spare Parts. I had a bunch of extra liquid cooling supplies laying around so I figured I could put them to good use.
Noise Factor. I'm tight on space so I needed to place this in a common area. It's super quiet (far quieter than a space heater) so will also be great in the coming fall and winter months. My Vega rig on the other hand, sounds like a jet engine.
GPU Cost/Availability. At the time I built this (a few months ago), it was impossible to find 1070s at MSRP and you could actually buy them liquid ready for cheaper.
Longevity Obviously the cards run cooler on liquid so in theory they should last longer running 24/7. Also no moving parts.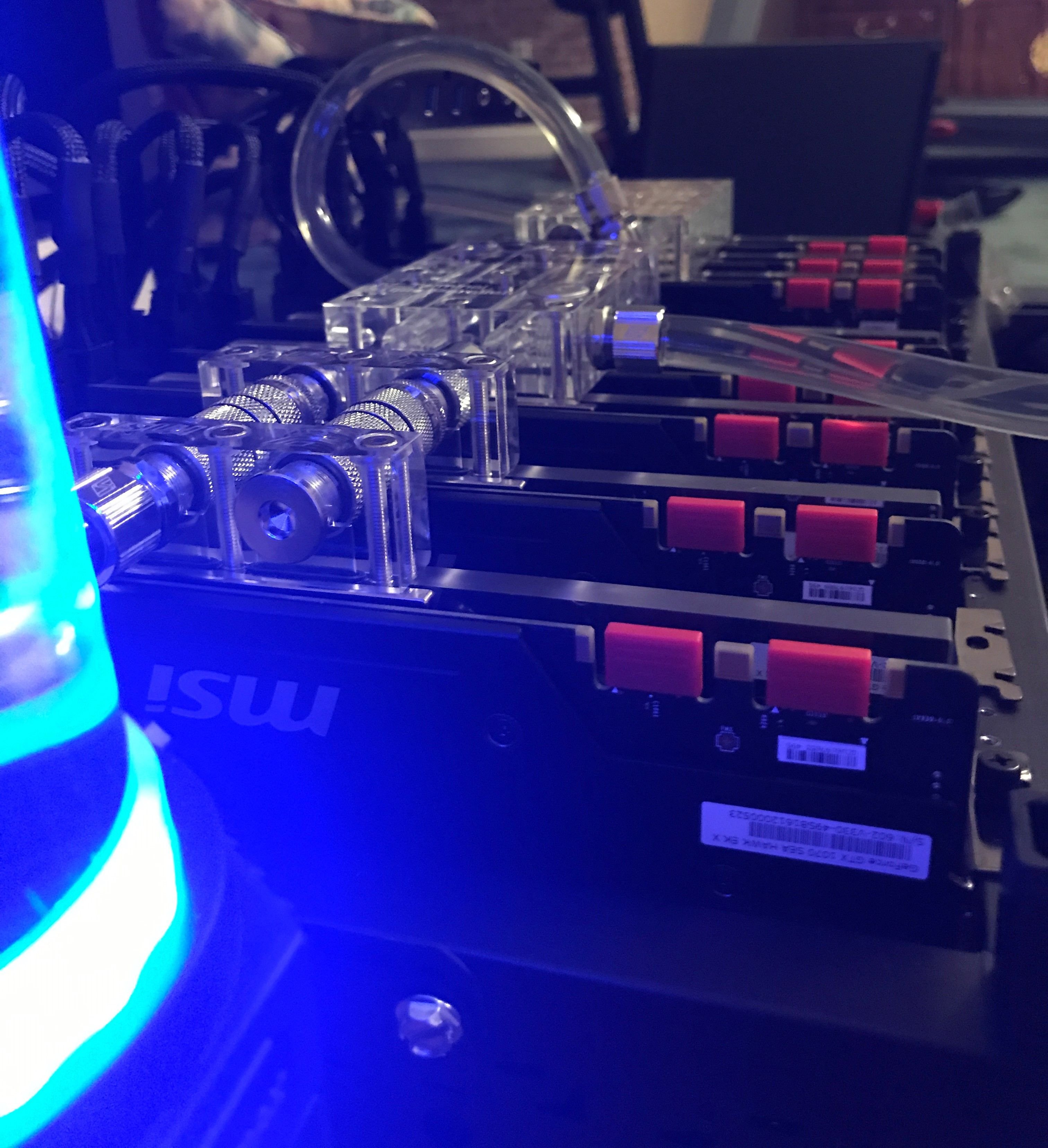 Build Specs
1x Platinum EVGA 1600W PSU
1x Biostar TB 250 BTC Pro Motherboard
1x Intel Pentium Processor
2x 4GB Gskill RAM
2x 480mm Rads
8x 120mm fans
2x sli waterblocks (3-way)
1x Pump
1x Box of Primo Chill Tubing
Plus Loads of Fittings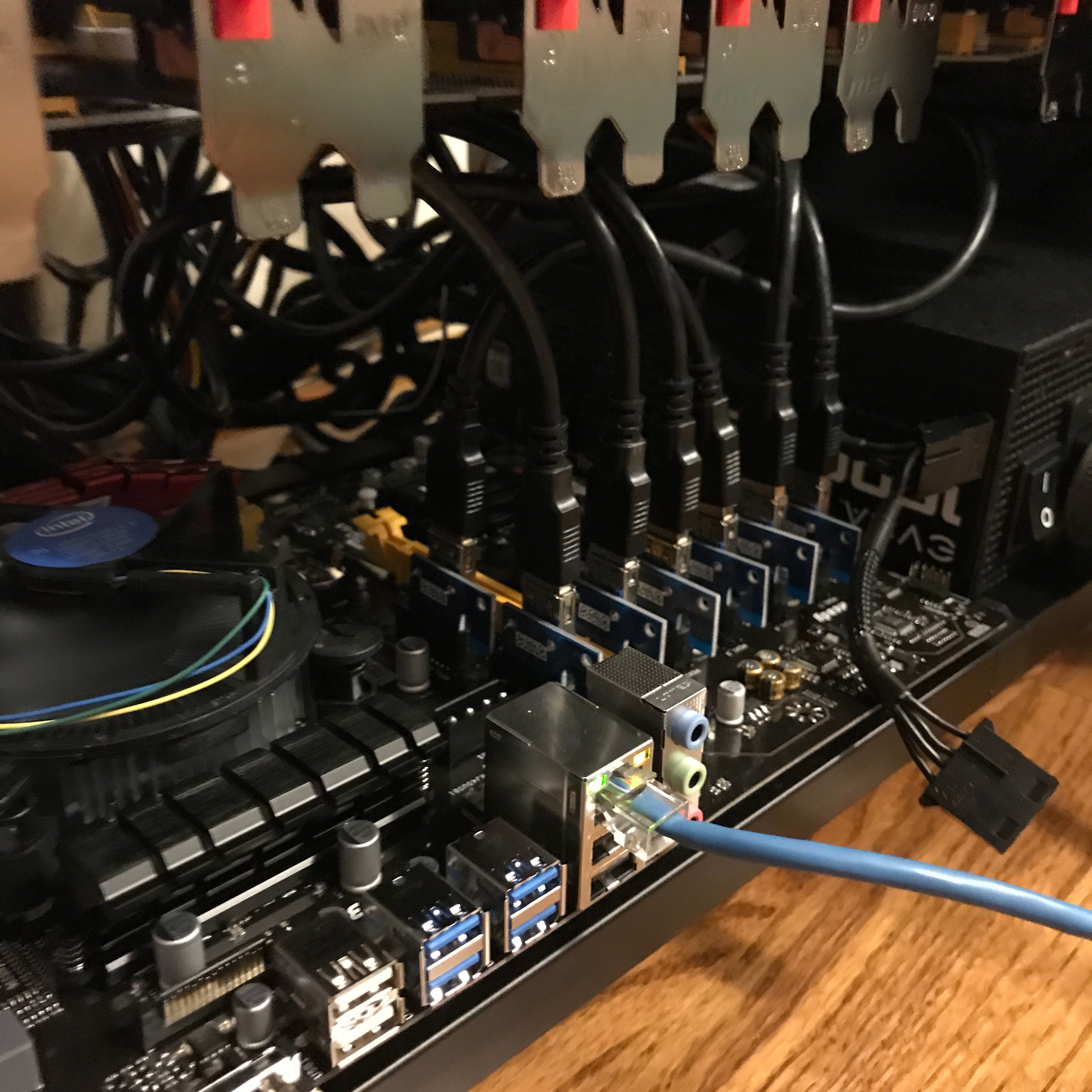 Results
Very pleased with the mining efficiency and low power output. 8x 1070s are able to dual mine ETH and PASC at 53% TDP at 250 MH/s and 2400 MH/s respectively. Wattage at the wall is around 800W. Not too shabby.
I built this a few months ago and to date, I've already covered the cost on all the cooling equipment (assuming bought at retail) plus about 30% of the gpu costs. Difficulty has been ramping up but this thing still generates a little over 1 ETH/month and will provide some free heat this winter.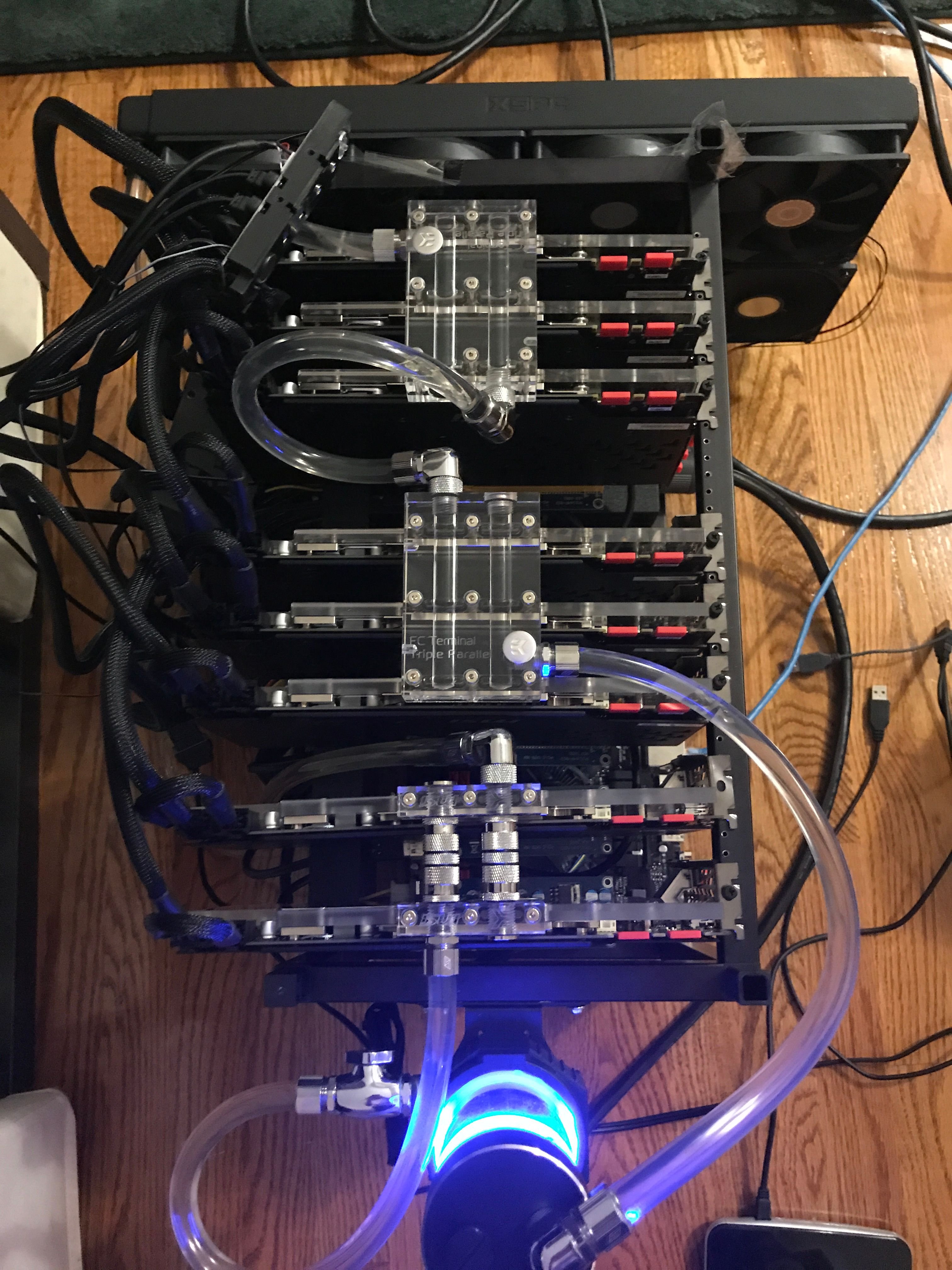 Think it was Worth it?
I've been meaning to post this for awhile but I've been really busy. Overall it was a lot of fun to build and I'm interested to see what do you guys think.