Dear ALL
After 3 days from the date of the previous post, I want to update the site of the CryptoTab browser that I have installed.
Total income:
Increased from 0.000192 to 0.0002 BTC
Network:
From 16 users installed to 22 people, but unfortunately there are only 3 real users for using CryptoTab to work.
If you want to use CryptoTab as your browser and get more BTC - Bitcoin while you work, you can download your browser RIGHT HERE.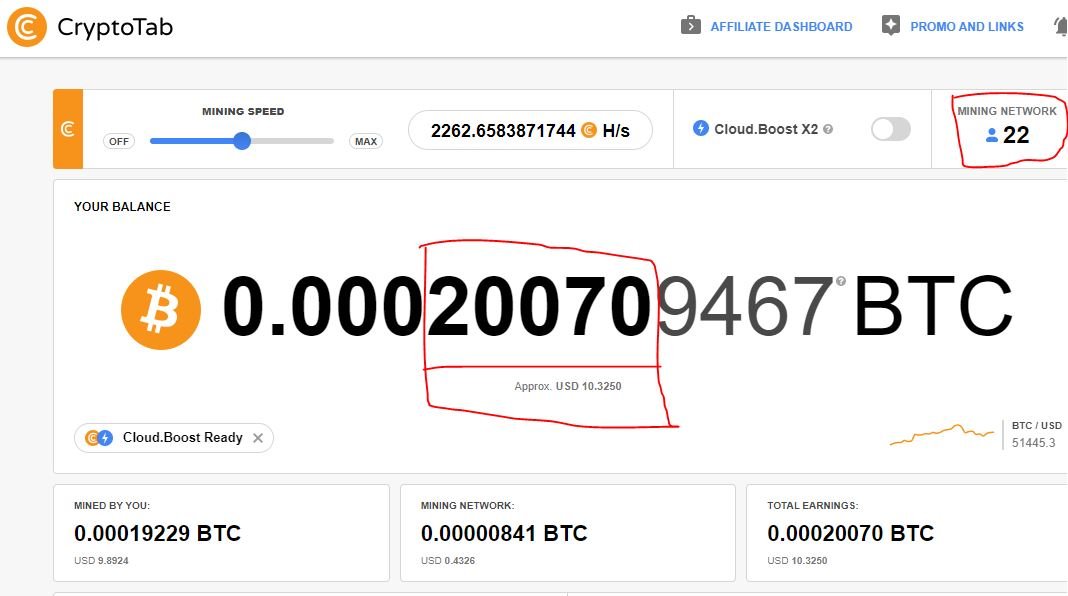 The latest news I have experienced with CryptoTab.
CryptoTab is giving the cloud at the user's mining speed to new users. You just need to enable that cloud and can be proactive in how long it will take for the cloud to work. The links in this post will all take you to the giveaway browser download page.
App on mobile phones is free, some have to pay. But I find the mining speed on smartphones is really not worth buying an app that costs around 4USD. Please use the browser for your computer, you can use 1 account for multiple computers if you want.
About CryptoTab
As a browser for web browsing, its features are similar to those of Chrome.
Web loading speed is faster than Chrome browser.
Automatically mining BTC - Bitcoin when you allow and use the machine's excess resources to mine.
Exploitation has almost no effect on your experience.
If you want BTC, download this browser right away and recommend it to everyone.

Connect with me on other foundation
facebook || youtube || twitter || blogger || wordpress || d.tube || minds || reddit || linkedin || tumblr || instagram
🔥🔥🔥

Follow me to get minimum 1 follow from @anhvu & daily random upvotes from the @hoaithu's Curation Trail

💰💰💰

If you want to earn more rewards with your Steemit account, you can refer to the ways from

this post

.

Recent posts