No it's not an ICO it's what a poor guy does instead of buying a rack or a case to put all the components in/on. Have a look.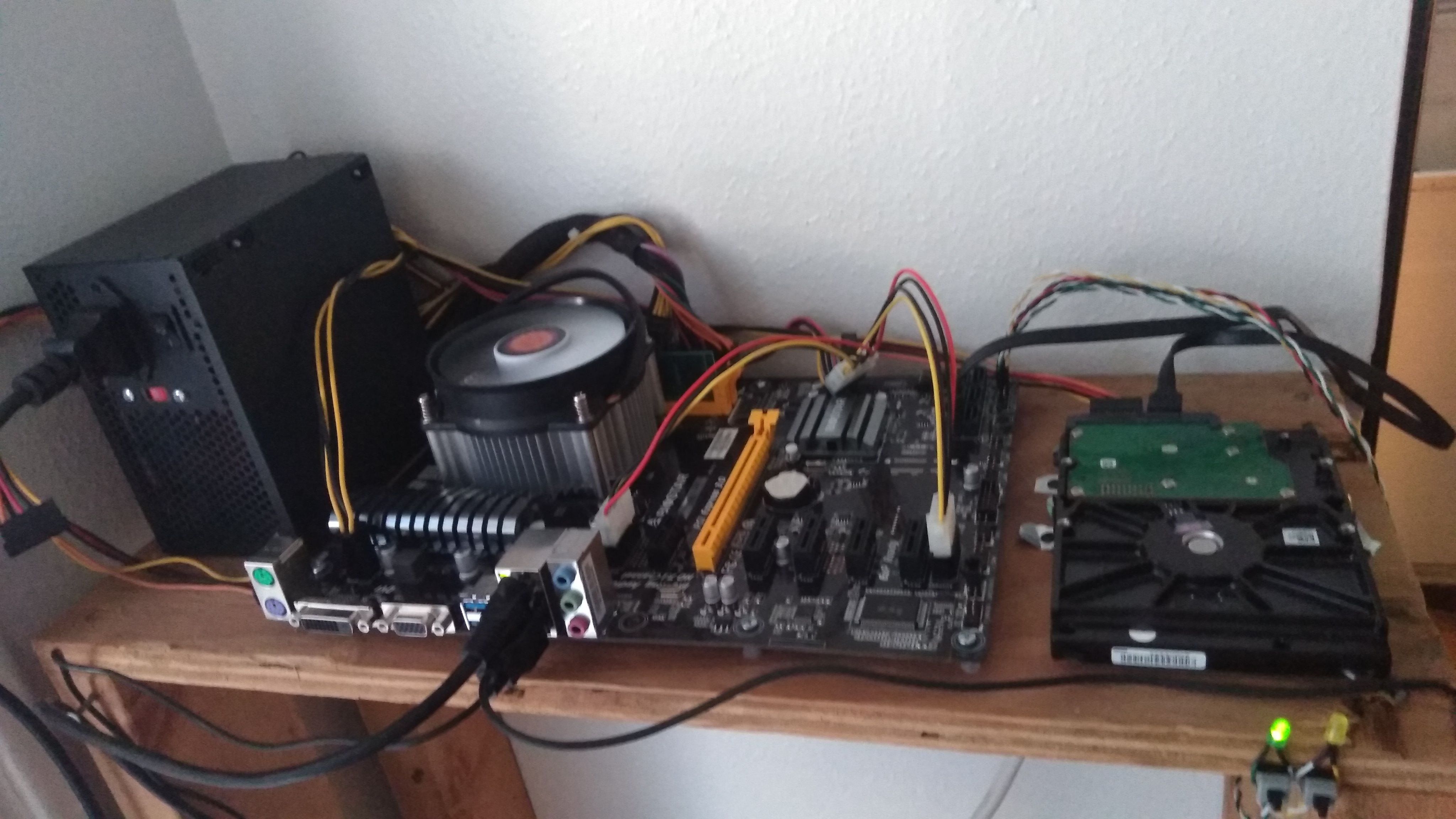 It comes complete now with a lower deck for the monitor arriving tomorrow and the keyboard and mouse pictured here.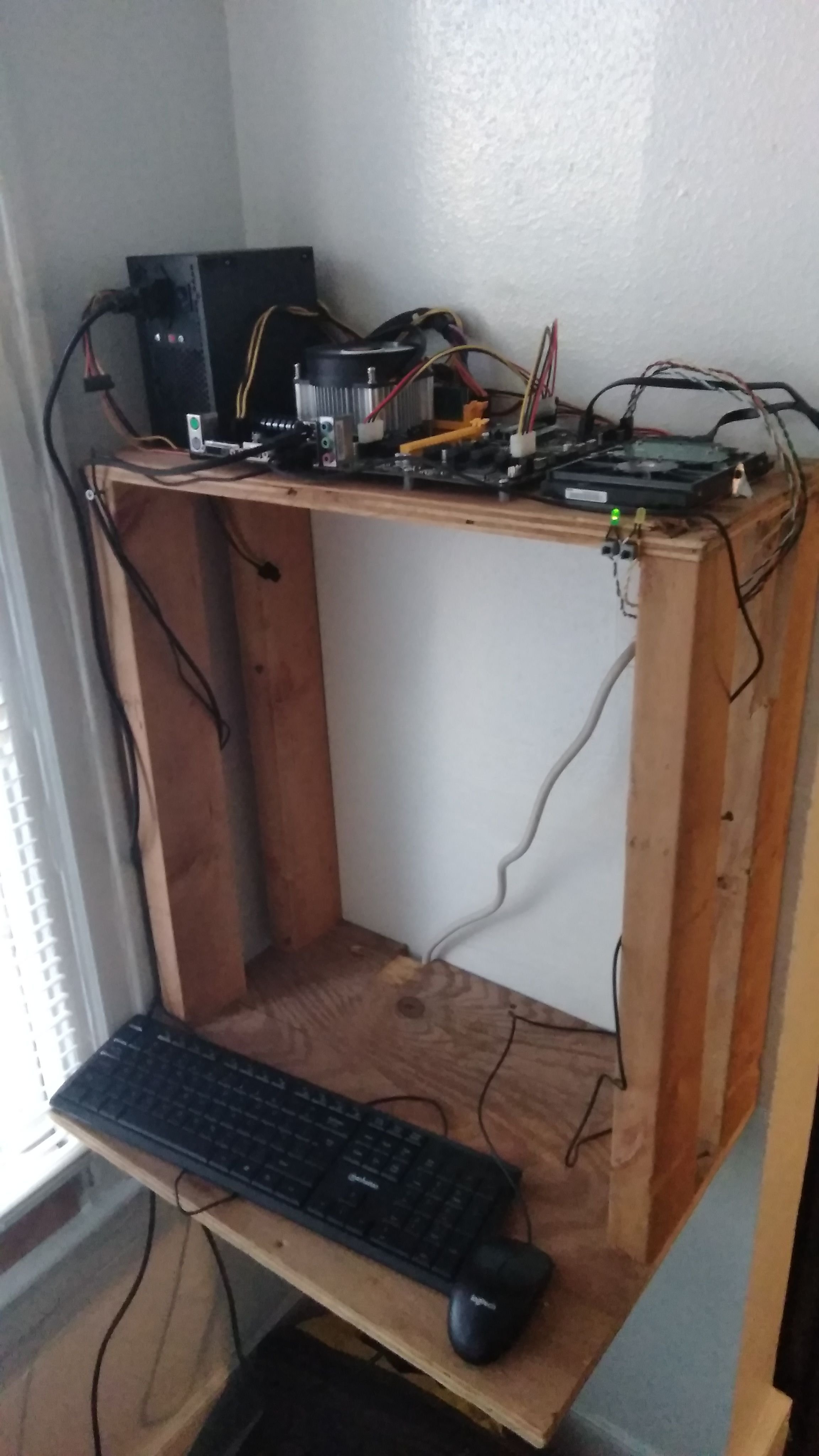 Believe it or not it is currently running mining Monero as I unplugged my monitor from rig number one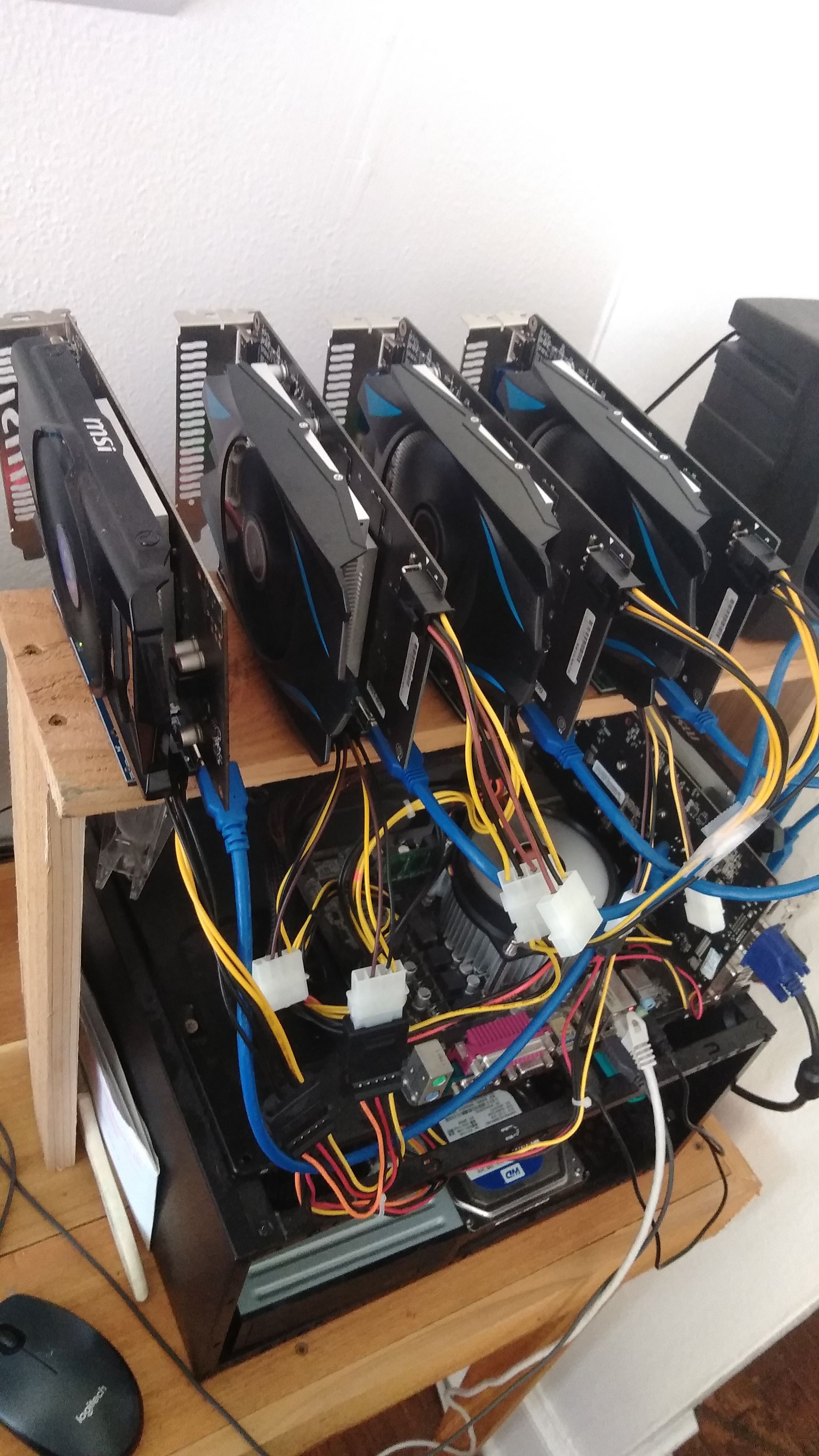 and installed the OS (Xubuntu) and the mining software on rig two, then unplugged and replugged. No sense in it sitting there doing nothing when it could be hashing away on it's own at 125h/s on cryptonote algorithm.
Was as easy as cutting some 1/2 in pieces of impolene tubing and some 3/4 wood screws and viola it works, you might even notice cut up strips of a beer can to hold the HD down.
See a common theme yet? Plywood the multipurpose mining necessity.