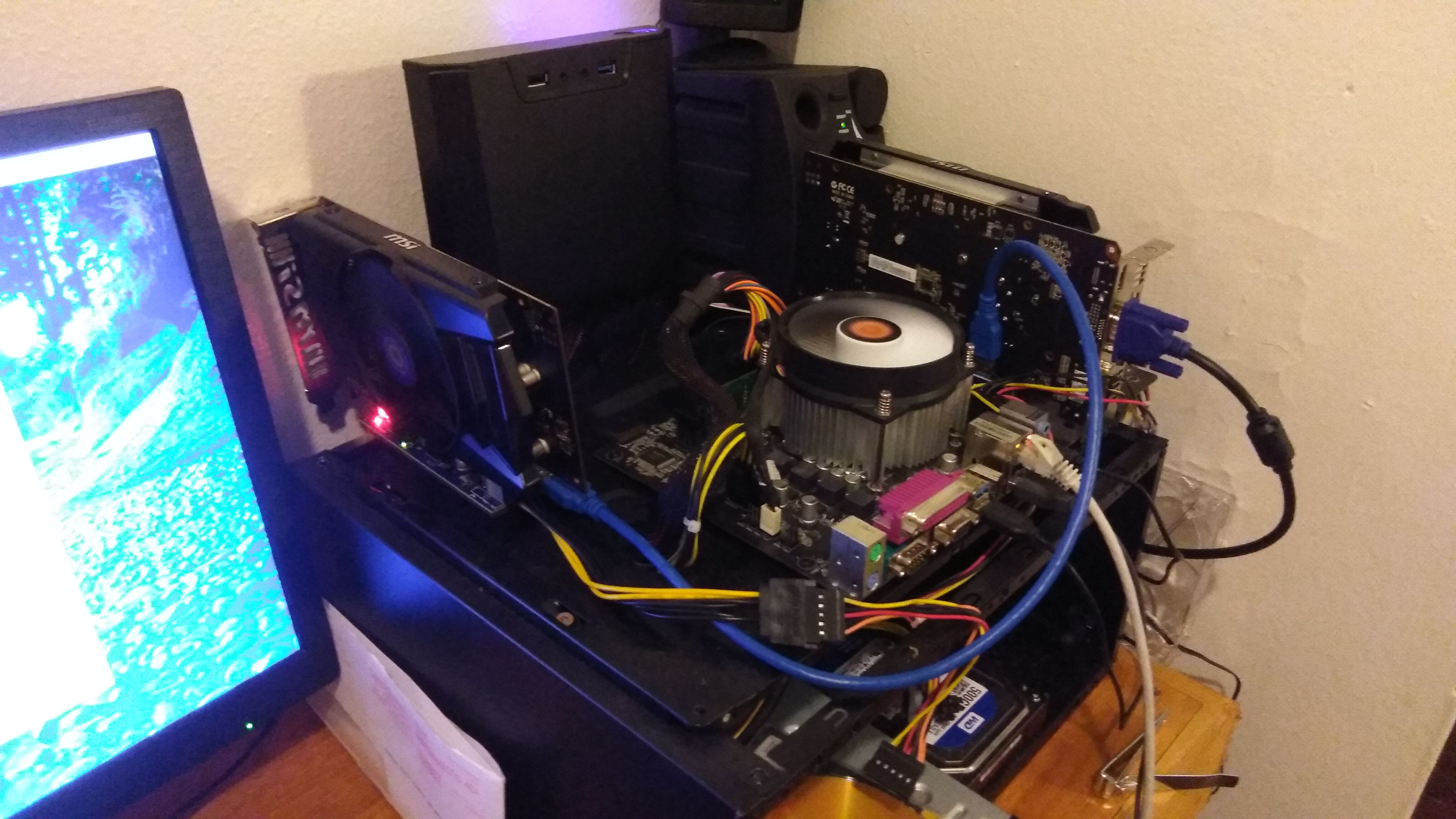 Unbelievable. I got a second video card added to my make shift mining rig today. I have no clue what I'm doing but it appears to be as easy as plug it in and turn it on. I did have to do a splice job in order to get the other power connector plugged in to the far side of my motherboard, but after that it powered on and booted just fine.
I'm currently mining at minergate.com using their software running Xubuntu as an OS. I was well pleased to find it to be as easy as plug-n-mine. I'm using two nvidia's GTX 750ti's mostly because they are in my pricerange at $129 for refurbished /used card that has 640 cuda cores. They basically get 300 h/s each mining Monero. Not bad, I guess. Sure I'd like to have a couple of GTX 1080ti's in it but I'm poor, I can't afford $1100. In time, as my wallet fills I'll upgrade to a higher core count card but for now I'm gonna buy a couple 2 or 3 more of the 750's and see how things go.
I'd like to get in to solo-mining on some other coins using different software but I'm still new at mining and haven't quite figure out how cgminer or ccminer work exactly and have a lot more reading to do and other pools to look in to. Who says you can't teach an old dawg new tricks tho. I can still learn, I'm not dead yet. Not gonna give up either.
Thanks for stopping by. Gonna get my taped up glasses and get my geek on...