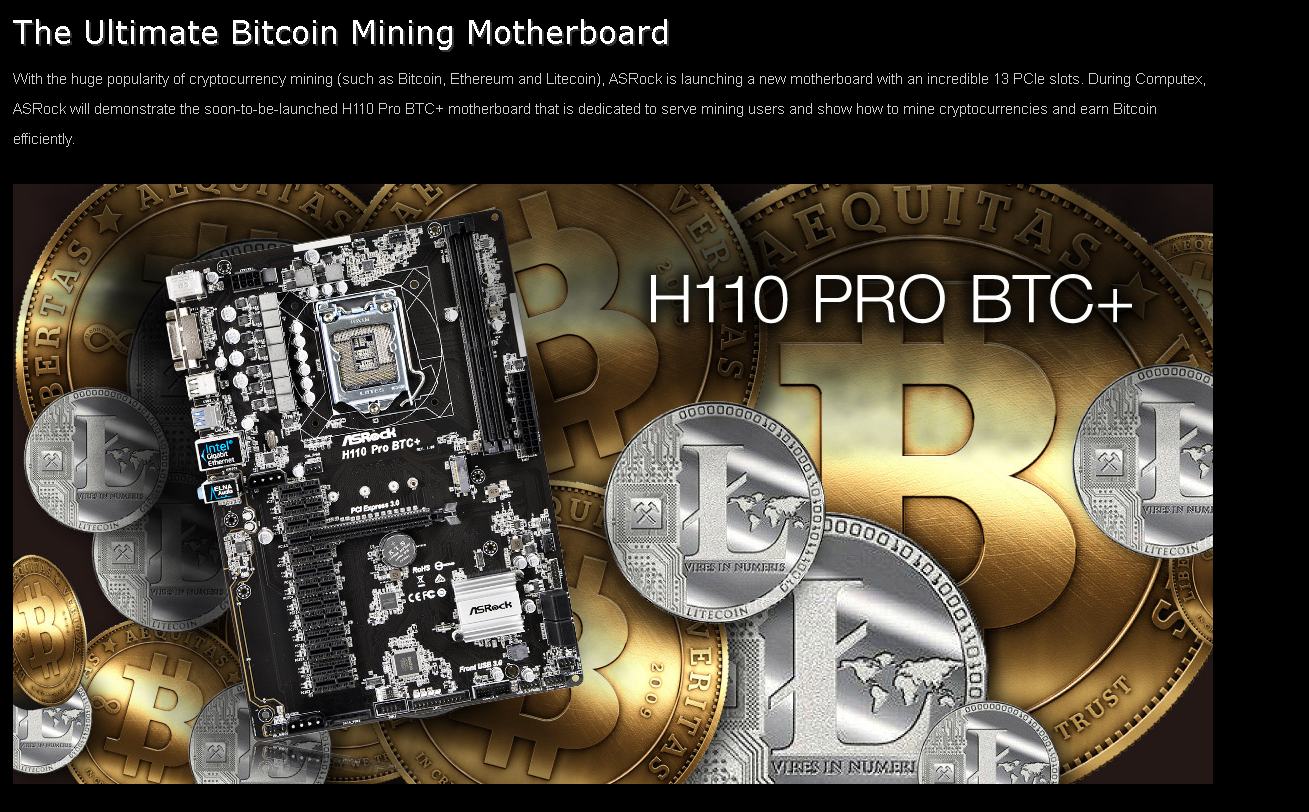 ASRock is showing off a motherboard built for mining and will have 13 PCI-E slots. Hopefully we will be getting more info during Computex that starts off May 30th until June 2nd.
ASRock writes on their site:
"The Ultimate Bitcoin Mining Motherboard
With the huge popularity of cryptocurrency mining (such as Bitcoin, Ethereum and Litecoin), ASRock is launching a new motherboard with an incredible 13 PCIe slots. During Computex, ASRock will demonstrate the soon-to-be-launched H110 Pro BTC+ motherboard that is dedicated to serve mining users and show how to mine cryptocurrencies and earn Bitcoin efficiently."
Source:
http://www.asrock.com/news/index.asp?ID=3625
What do you guys think of this ? Would you buy one ?
You can also find me over at https://www.timmyit.com
Or twitter https://twitter.com/TimmyITdotcom