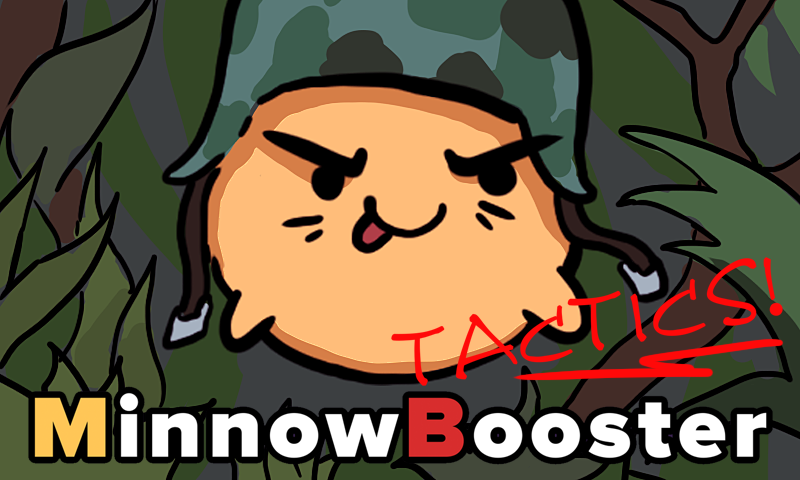 Greetings minnows, redfish, dolphins and whales! A lot of people seem to foget how many amazing opportunities are waiting to be seized when it comes to the Steem blockchain and its expansive ecosystem.
Today we'd like to remind you about one of the best opportunities available when it comes to earning passive income by leveraging the @minnowbooster DLM (Delegation Leasing Market) which is best used by going to our website MinnowBooster.
Let me give you a better idea of what I'm talking about by highlighting some specific opportunities available at this moment on the MinnowBooster Delegation Leasing Market:
---

---
What you are looking at above is the 'New Lease Requests' page in which you can review delegation offers that are currently waiting to be filled.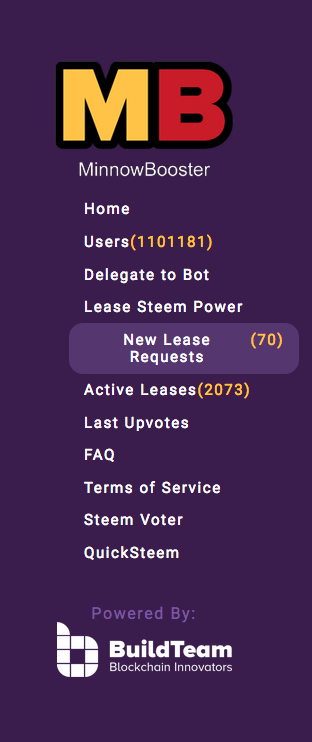 At the time of writing this I can use the MB toolbar to the left of the page to identify easily that there are 70 New Lease Requests open on the market at this very moment. Lets go ahead and take a closer look at the types of offers available... Maybe we can find one that is just right for you?
I've just gone ahead and sorted these requests by Nett APR (Annual Percentage Return) by clicking on the column header that says 'Nett APR**' this has quickly provided me with an assortment of offers at the high end of the APR range available. I can see that hodlorbust is offering a 24.96% APR for a delegation of 2054 SP. This is a fantastic rate of return for someone looking to sit back and make a passive income on their SP!
Remember the Nett APR takes into consideration the 7 day delegation cool down period when the lease expires. Leases can also potentially be renewed by the lessee, so the period stated there is basically the minimum period you should get if you fill this lease.
There are very few opportunities which offer such amazing returns in both traditional or digital asset markets so we feel that the DLM is a cut above the rest as it is easy to use and provides a simple way for lease requestors and delegators to partner and benefit from each other.
Please let us know if there are more features you'd like to see added to the DLM service in coming updates! Thanks for supporting @minnowbooster!
---


| Visit our website for more info! | Subsribe to our YouTube Channel |
| --- | --- |
| | |
Join our Discord Chat

Get support and connect with us and other Minnowbooster fans!



We are always looking to improve @minnowbooster and try to keep you up-to-date whenever something changes. If you have any suggestions about what we should change or add to @minnowbooster, then please drop by and let us know!


Minnowbooster is a @buildteam project by
@thecryptodrive (witness), @cryptomancer and @reggaemuffin (witness)
---
This is a @steemvoter subscription payment post. Thank you to Steemvoter customers for allowing us to use your Steem accounts to upvote this post by virtue of your free subscription to the Steemvoter.com bot service. @steemvoter is proudly a @buildteam brand and sister project to @steemsports, @quicksteem, @btuniverse and @minnowbooster.