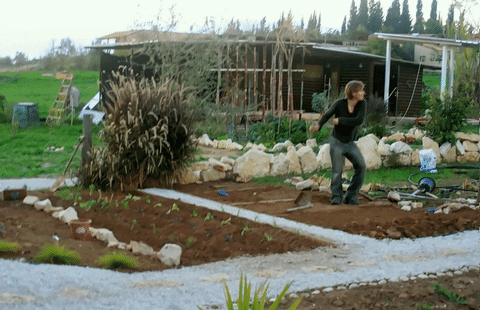 Thats me 'gif-dancing' in one of my gardens a few years back...just felt like a good fit ;)
Hello friends,
Welcome to my fifth curation post, time flies by so fast :)
Publishing this post today is quite symbolic, as it is an "Earth Day" today after all an annual event, that its all reason is to demonstrate support for environmental protection.
It is important for us to remember that we might argue on the extent, but we must all agree that our planet is a living organism that need to be taken care of, we need to acknowledge that our way of lives have a direct impact on this amazing eco-system that we are all part of.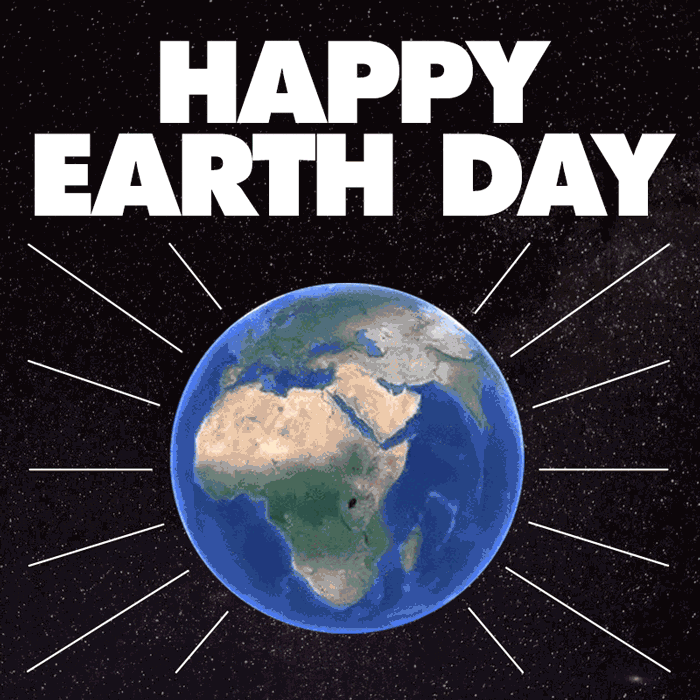 This week will be dedicated to gardening, to growing food, to all of you fellow Green-Thumbers.
This is one of my favorite topics to talk about and as this is my curation digest after all and I get to decide what I will write about ;), so I decided to pick all 5 of this week's posts on exactly this topic.
So here we go, my 5 favorite pick for this week, I hope with the help of this awesome writers you will be encouraged to try some of their ideas yourself and if not there are some cool photos for you to enjoy ;)
Authors featured & referenced in this Sustainability Curation Digest include:
@guanyu, @apanamamama, @sagescrub, @liberyworms, @simplymike, @myscrible, @hopfarmnc, @kimzilla, @hilarski, @gardenofeden, @bluntsmasha.
This is my Sustainability Curation Digest for the week of 16/04/18 - 23/04/18 on behalf of the Minnow Support Project!
The Minnow Support Project has multiple curators on various subjects. Each week we pick five undervalued posts and the authors behind them to highlight through minnowsupport-curation. This way MSP and PAL (Peace, Abundance, Liberty) can help promote new promising writers and content creators on Steemit, and in effect reward them for doing a superior job.
Every week I will be making a list of my favorite post from the week on the subject of sustainability, eco-friendly solutions, permaculture, recycling, alternative energy, recycling, homesteading...or anything else that might help us all live in a more sustainable, eco-friendly world.
Lets dive in, here are my sustainability curation picks for this week:
(these posts are shown in random order; I liked all of them!)
---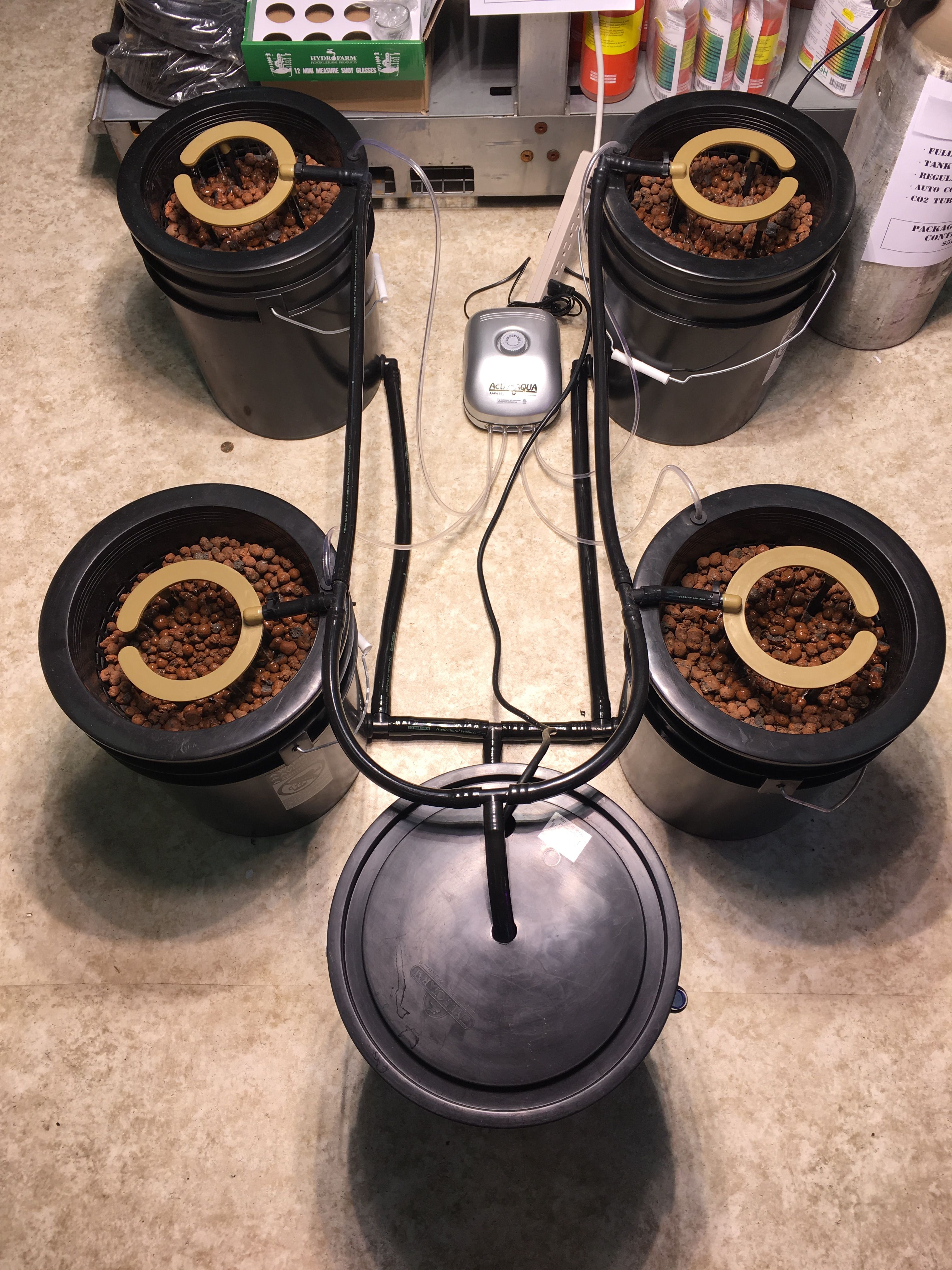 from DIY 4 site hydroponic system for full size plants by guanyu
---
DIY 4 site hydroponic system for full size plants by guanyu
We start the digest with a post about one of my favorite topics - Hydroponics.
The trend (or perhaps a necessity) of growing food without soil is taking over the world, more and more gardeners and small-mid size farmers (especially urban farmers) are adopting this technology in variety of its methods, to cultivate their produce or medicinal herbs.
The possible savings on water (up to 90%), the increase of yields and the possibility to fully control the nutritional input and other water parameters, and the ability to grow virtualy anywhere (yes even in space), are only part of the reasons for that.
That is exactly why I want to share with you this awesome post by @guanyu.
This time he shares with us how he built his "Recirculating Deep Water Culture (DWC) Hydroponic Bucket System".
This specific implementation will allow you to grow some huge plants, with minimum effort.
I encourage you to take inspiration and perhaps consider building one yourself.
Also make sure to check some other posts by @guanyu, he is an awesome writer and has some other great posts on hydroponics and gardening in general.
Thanks @guanyu for another great post and tutorial.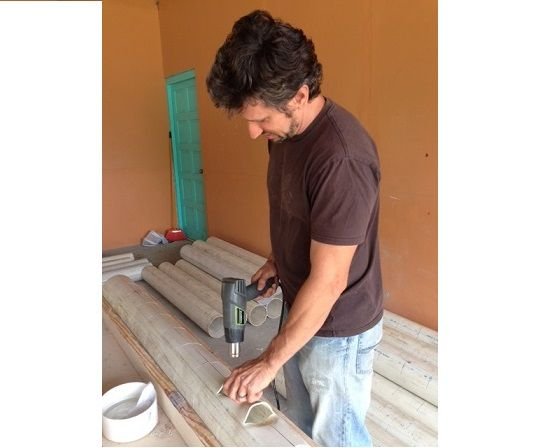 from Building PVC Pipe Towers for Gardening by apanamamama
---
DIY gardening- - Indoor wall NFT hydroponic system, a post by apanamamama
We continue with a post with a very similar nature as the previous one.
Building PVC Pipe Towers for Gardening, a post by apanamamama
I love efficiency... and that goes for gardening as well.
It is amazing to see how some clever ideas can help us grow much more food in a given space then possible with conventional gardening.
In this post @apanamamama shares with us how installed some awesome PVC Pipe Gardening Towers in his local ministry.
Make sure to check out his post to learn how you can build such towers yourself, it is pretty straightforward as long as you have the right tools and some free time on your hands.
@apanamamama thanks for sharing your lovely experience with us...it is amazing to see how much fun the kids seem to be having!
Looking forward to see some updates on the growing progress.
---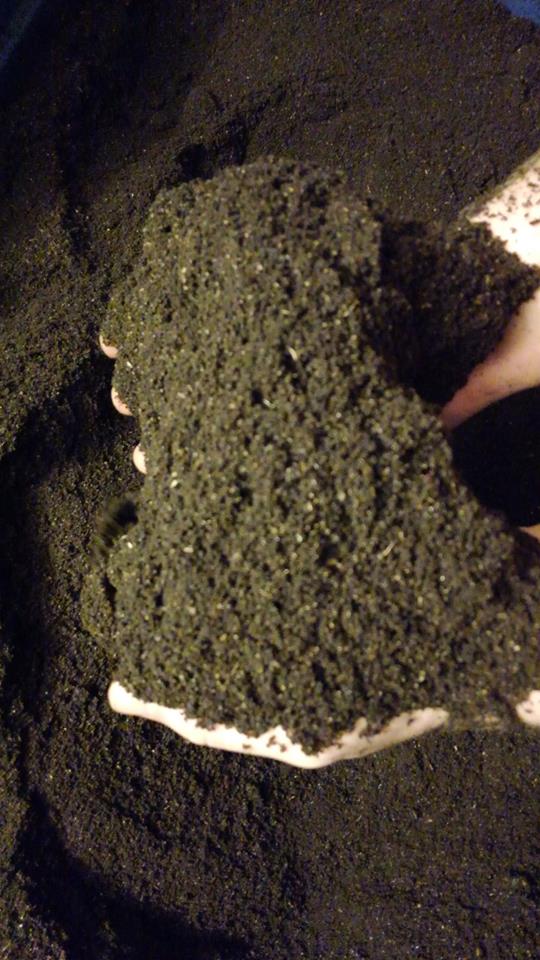 from Worm Farming- Brewing Worm Tea by liberyworms
---
Worm Farming- Brewing Worm Tea by liberyworms
"Worm Tea" or "Liquid Humus" as some call it, can be a great source of organic matter for the preservation and improvement of the structure and the physical, chemical and biological properties of the soil in which the plants are grown.
It Improves the drainage and water retention and creates organic compounds in the soil that will help you grow a bigger and healthier plants.
If you interested in learning on how to prepare your own "Worm Tea" and learn about all the different kinds and options that you have, make sure to check out this wonderful post by @liberyworms, where he shares his vast expertise on the topic.
Thanks for the great content @liberyworms.
---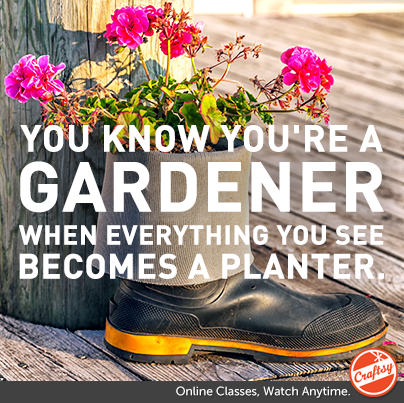 from How To Grow Your Own Veggies On A Budget by simplymike
---
How To Grow Your Own Veggies On A Budget by simplymike
If you follow this curation digest, you might have noticed I am really into growing your own food.
I believe it is something that we all should do, be it for actually growing all or some of your food, or perhaps for decorative purposes, or even therapeutic … i think we sort of own it to ourselves and our children not to forget where our food is coming from, to pass this knowledge on, to help the next generation understand a bit better how the food that we consume is actually came to be.
But often having your own garden comes with quite a few challenges...the time consuming conventional soil gardens might not be for everyone and the more advance hydroponic or other "high-tech" solution might also be out of reach for some people due to the bigger initial investment that is often required.
This is exactly the reason why I have decided to pick this post as part of my 5 favorites for this week.
@simplymike made a list of awesome tricks and techniques on how one can start his own garden on a very low budget.
If you ever wanted to start growing some plants but just never could find the right time, or perhaps you are looking for some great new ideas, make sure to check this post out, I promise you will learn something new.
Thanks for the share @simplymike.
---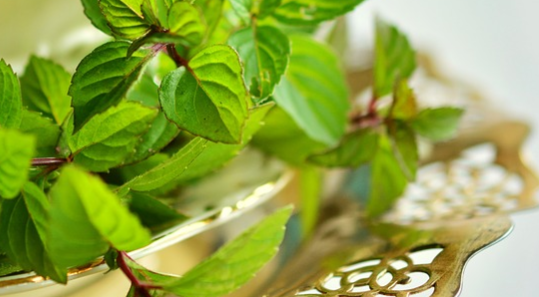 Image credit: Pixabay
from Herbs You Should Grow at Home by myscrible
---
Herbs You Should Grow at Home by myscrible
If the previous 4 posts made you want to start your own garden, or perhaps you already have a garden but now you decided to build your first countertop hydroponic system for your kitchen, whatever the case you still need to decide what you going to be planting there.
This is why I want to finish this weeks digest with this post by @myscrible.
Rydhi gives us some ideas on which plants we should be growing and even gives us some of the best uses for those plants.
If you looking for ideas, make sure to check this and her other posts out, she has tons of those great ideas!
---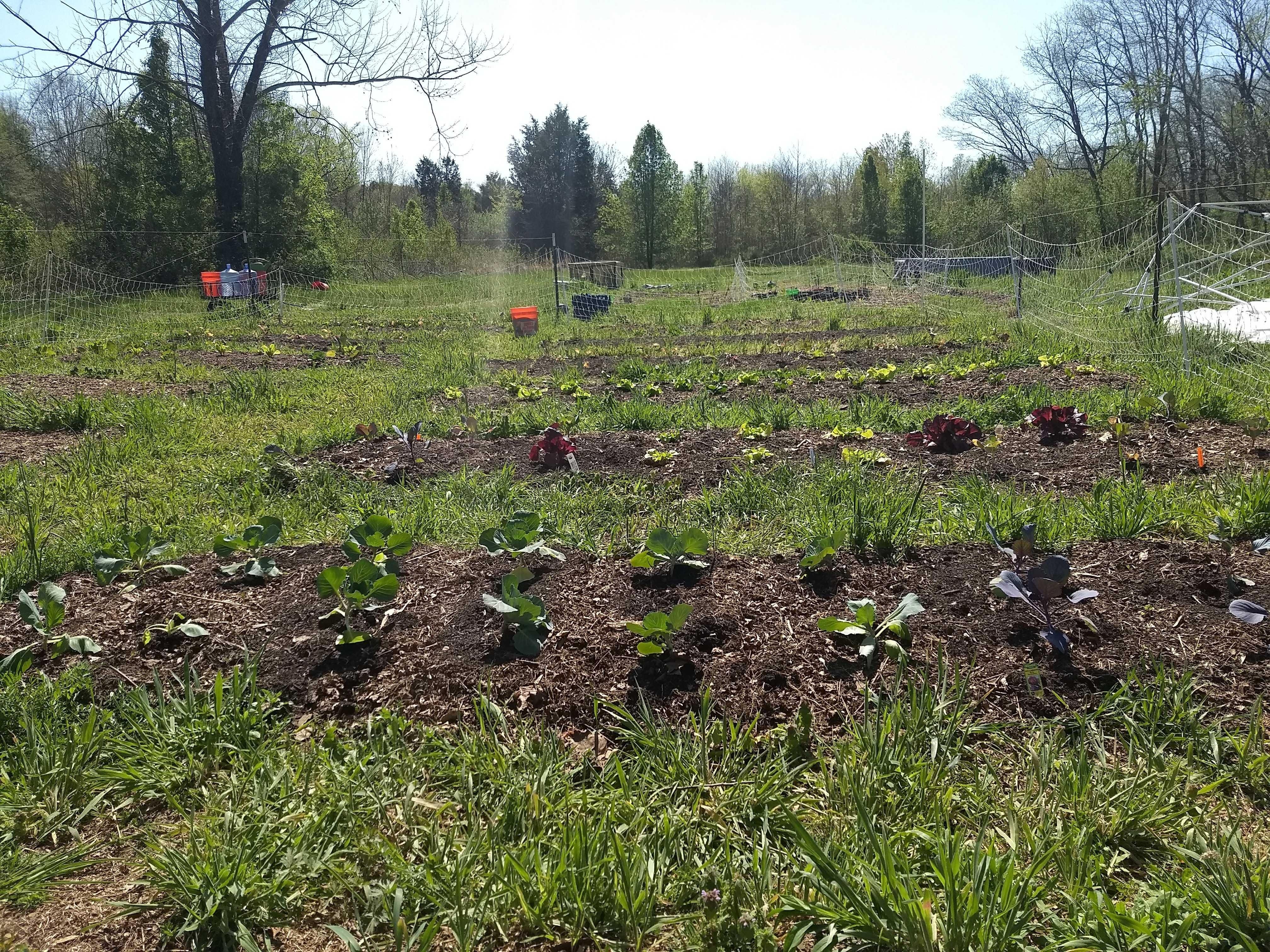 from HOW I DID A LITTLE COMPANION PLANTING TODAY by hopfarmnc
---
Honorable Mentions
Below are a few interesting articles and exceptional posts I found that either do not fit in to a category or did not get first pick, yet I wanted to mention. Please check them out and give them some love where needed.
HOW I DID A LITTLE COMPANION PLANTING TODAY by hopfarmnc
The Creation of Heaven on Earth in the Physical by kimzilla
Agrorismo, Passion for Sustainable Living in Volcán, Panama. by hilarski
Today's Sustainable Feast in the Garden of Eden by @gardenofeden
Happy Earth Day by @bluntsmasha
---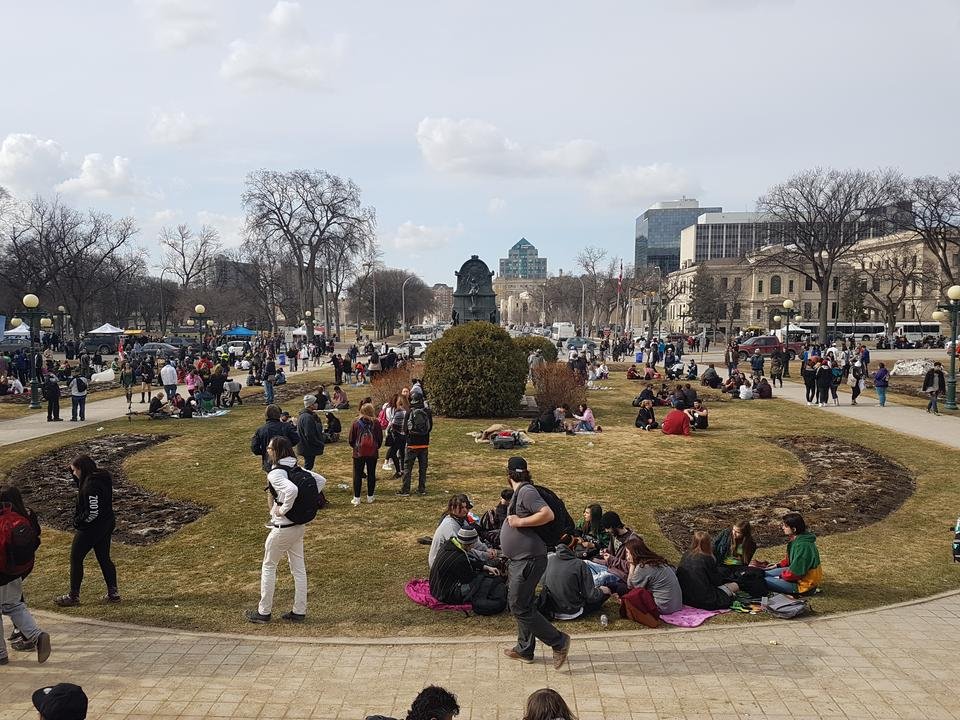 from Happy Earth Day by sagescrub
---
That's it for this week, I hope you enjoyed the posts picked for my first curation digest.
If you did like it, make sure to give us your vote, follow and perhaps even a resteem.
Hope to see you next week. Till then I leave you with this quote :)
"No occupation is so delightful to me as the culture of the earth, and no culture comparable to that of the garden.
— Thomas Jefferson
If you never heard about Minnow Support Project, I encourage you to visit our Discord Channel.
We are always looking for new steemit writers to curate and support, and I promise you will meet some awesome fellow steemians there.
If you have any feedback or suggestions for this weekly Sustainability Digest, make sure to write up your ideas in the comments.
Also, if you would like to be considered for next weeks curation, drop a link for your post in the PAL-sustainability channel, or in the comments of this post.
Hopefully you will feel some of the authors or posts mentioned here are worth an upvote and follow.
Thanks for reading!!
See you next week.
---

Proud member and supporter of the Minnow Support Project - Brought to you by:



---