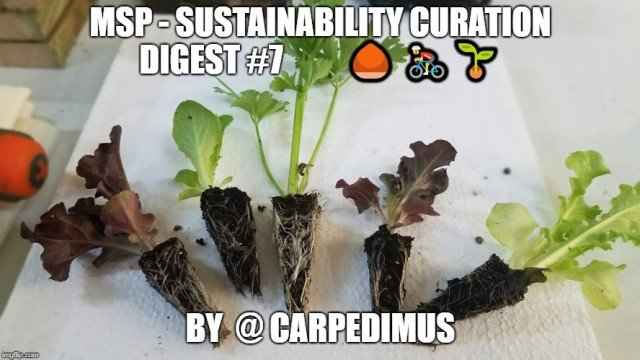 Time for another weekly Curation Digest.
Its been another great weekend for me (in Israel the week starts on Sunday) with my beautiful better half and my wonderful new-born baby, It is amazing how the simplest things can be truly amazing when your little girl lies down peacefully on your chest ... but wait, what am I talking about ?!
This post is not about me :) , it is about sustainability, about gardening, about recycling, up-cycling and cycling in general ... but now that I think about I know exactly why I though about my daughter...she and others like her are the reason why we all should consider being just a little bit more sustainable, a little bit more conscious...
After all, as the old proverb says "We Do Not Inherit the Earth from Our Ancestors; We Borrow It from Our Children".
So lets dive in guys, lets smarten-up, lets us learn something new today... :)
Authors featured & referenced in this Sustainability Curation Digest include:
@phedizzle
@artemislives
@ecotrain
@digitaldan
@thegreens
@tillysfamilyfarm
@thelaundrylady
@tecnosgirl
@yahialababidi
@jackdub
This is my Sustainability Curation Digest for the week of 29/04/18 - 06/05/18 on behalf of the Minnow Support Project!
The Minnow Support Project has multiple curators on various subjects. Each week we pick five undervalued posts and the authors behind them to highlight through minnowsupport-curation. This way MSP and PAL (Peace, Abundance, Liberty) can help promote new promising writers and content creators on Steemit, and in effect reward them for doing a superior job.
Every week I will be making a list of my favorite post from the week on the subject of sustainability, eco-friendly solutions, permaculture, recycling, alternative energy, recycling, homesteading...or anything else that might help us all live in a more sustainable, eco-friendly world.
I hope you enjoy the list of awesome posts by those great authors, so without further ado
(these posts are shown in random order; I liked all of them!)
---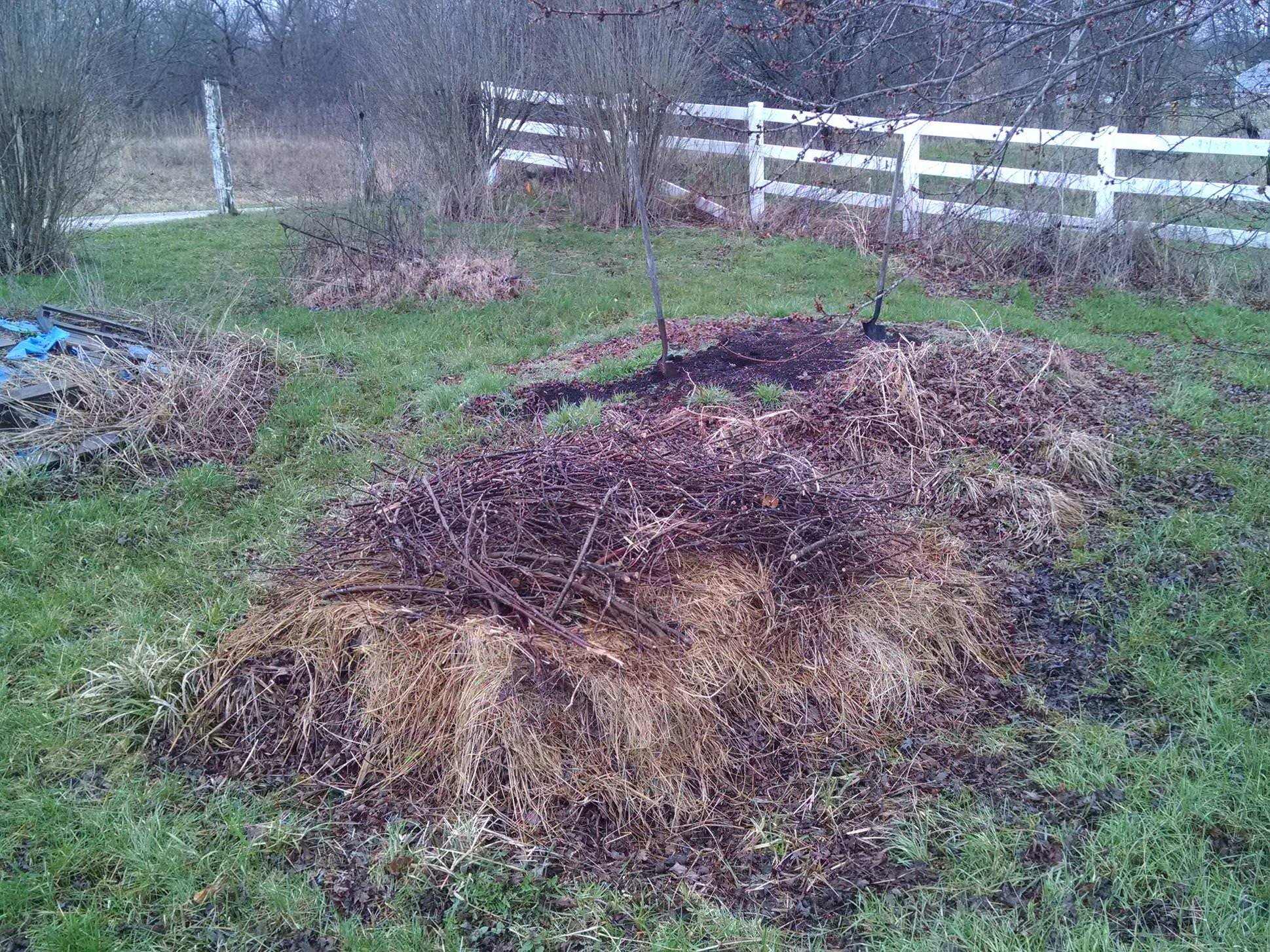 from Hugelkultur bed started but there is a logistical obstacle. by phedizzle
---
Hugelkultur bed started but there is a logistical obstacle. by phedizzle
Do you have branches, leaves and grass clipping pilling up in your yard from the previous fall?
Did you know you can use them to build and grow a irrigation and fertilization Free garden?
There is an ancient permaculture technique called "Hugelkultur" (pronounced Hoo-gul-culture) that will allow you to do just that.
Simply pile up logs, branches, leaves, grass clippings, straw, cardboard, petroleum-free newspaper, manure, compost or any other biomass you have available, top it up with soil and plant your veggies.
There are many advantages to this technique like a consistent supply of nutrients to your garden due to the gradual decay of the bio-mass, the logs and the branches also act as sort of a sponge for rainwater and will slowly release the humidity during drier times, it might even save you the watering all together…. it also generates heat that will allow you to extend the growing period and of course it will drastically reduce the manual labor required to maintain a conventional garden.
If you interested in learning more about the process, make sure to check out this wonderful post by @phedizzle, where he shares with us his process of building a Hugelkultur Garden and although not without challenges I am sure it will end up growing lots and lots of juicy and tasty vegetables…
Thanks for the share @phedizzle and i hope to see some updates later down the season, good luck with the problematic trees, I wish there was a way not to cut them down.
--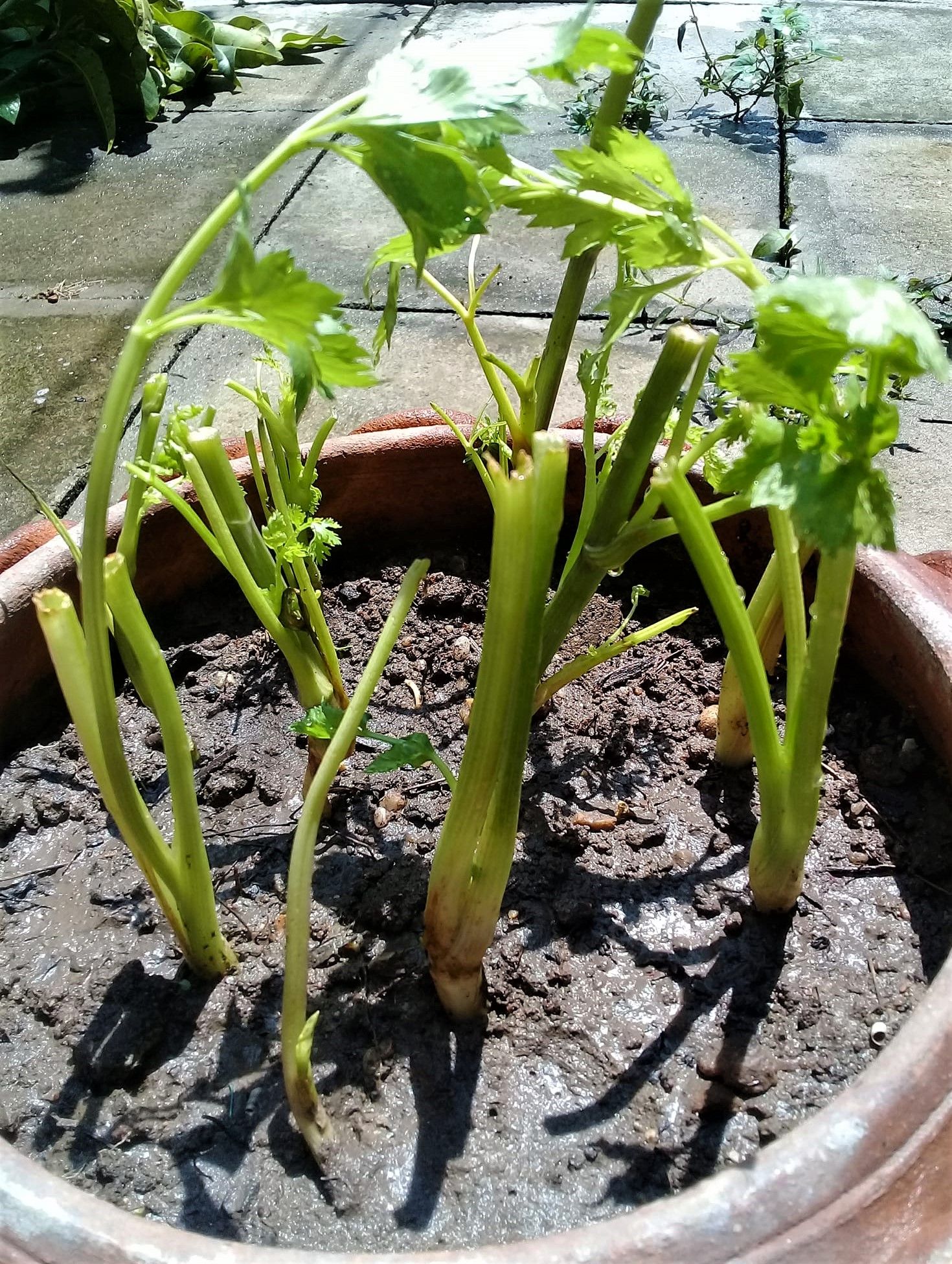 from My Ultimate Zero-Waste Kitchen Addiction by artemislives
---
My Ultimate Zero-Waste Kitchen Addiction by artemislives
One of the most awesome things about plants is their ability to 'regrow' into a whole new plant even from a small part like a stem, a root, leaf or even a few cells.
This ability gives us the possibility to 'replicate' plants with the same genetics as the mother plant or to grow one plant that will produce for us again and again.
That's why I loved the following post by @artemislives, you can see in his words that he is truly passionate about gardening, but specifically "Zero-Waste" gardening.
He share with us his "addiction" (in his words) of regrowing kitchen waste, be it herbs, potatoes or even trees.
I must admit in my opinion this is an awesome way to look at things, we don't have to be in scarce for food (like @artemislives parents unfortunately once were) to appreciate and try to use our so called "waste" to recreate something, be it a plant or anything else.
Thanks @artemislives for sharing, I have the same "addiction" as you :)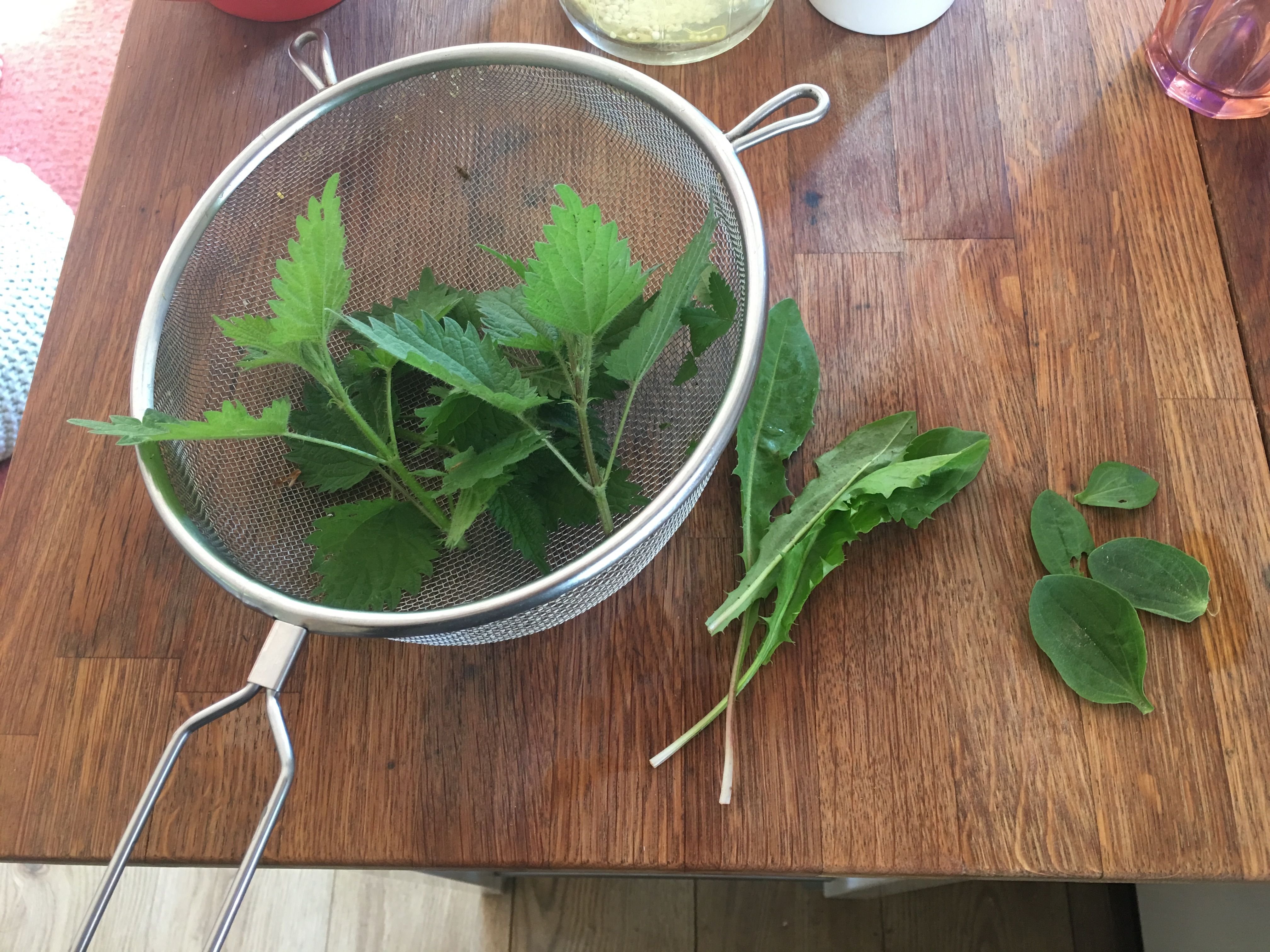 from Combat hay fever and allergies with this powerful trio of wild garden leaves! Even better than antihistamines! by ecotrain
---
Combat hay fever and allergies with this powerful trio of wild garden leaves! Even better than antihistamines! by ecotrain
And now something a bit different.
We can find them everywhere yet we pass them by, unnoticing them every day, pruning and uprooting them from our gardens, their existential value is insignificant and uninteresting to us, without knowing how many of those wild plants are full of beneficial and vital medicinal attributes.
Humanity has grown accustomed to the fact that its food grows in the supermarket, that everything comes packaged and ordered on the shelves and the money that we being asked for it is all that is needed to grow them back, but not always what mankind is accustomed to is the ultimate reality.
What if I tell you that you are surrounded by healthy,fresh and free food and medicine that is available for you to simply pick?
Check out this awesome post by @eco-alex where he shares with us his secret recipe for a "potion" that will help you out with the upcoming summer time allergies.
The best part is that this simple tea is made out of three plants that you can easily find in almost any garden and according to Alex they might just be what you were looking for, as they were "way more effective than any pills! " - and that my friends are words I always prefer to hear.
So make sure to check it out and share some love with @eco-alex.
---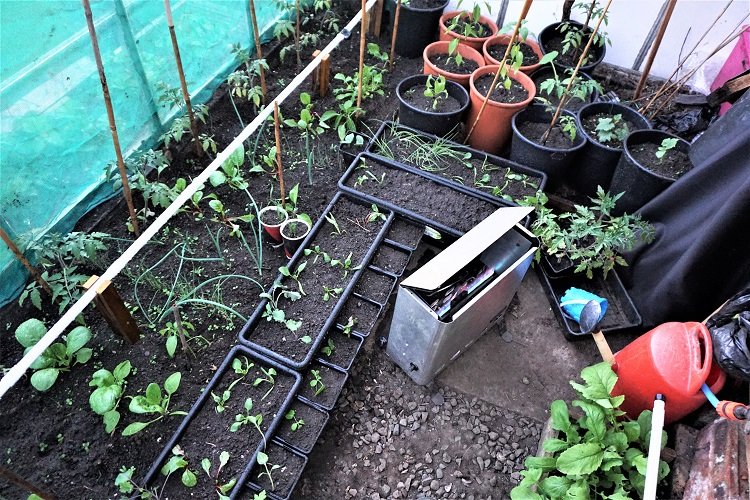 from Jam Packed greenhouse - Update! 🍅🌶🍆🍋 by digitaldan
---
Jam Packed greenhouse - Update! 🍅🌶🍆🍋 by digitaldan
The next one up, is a post by @digitaldan and this time he shares with us an Update from his food-packed greenhouse.
He got it all, huge verities of herbs and vegetables and even some grapes.
They all coming up nice and I am sure that in no time @digitaldan will have more juicy veggies than he will know what to do with :)
So if you want to see some nice photos and get some great tips on the way, make sure to check out his post.
Thanks for the update @digitaldan.
---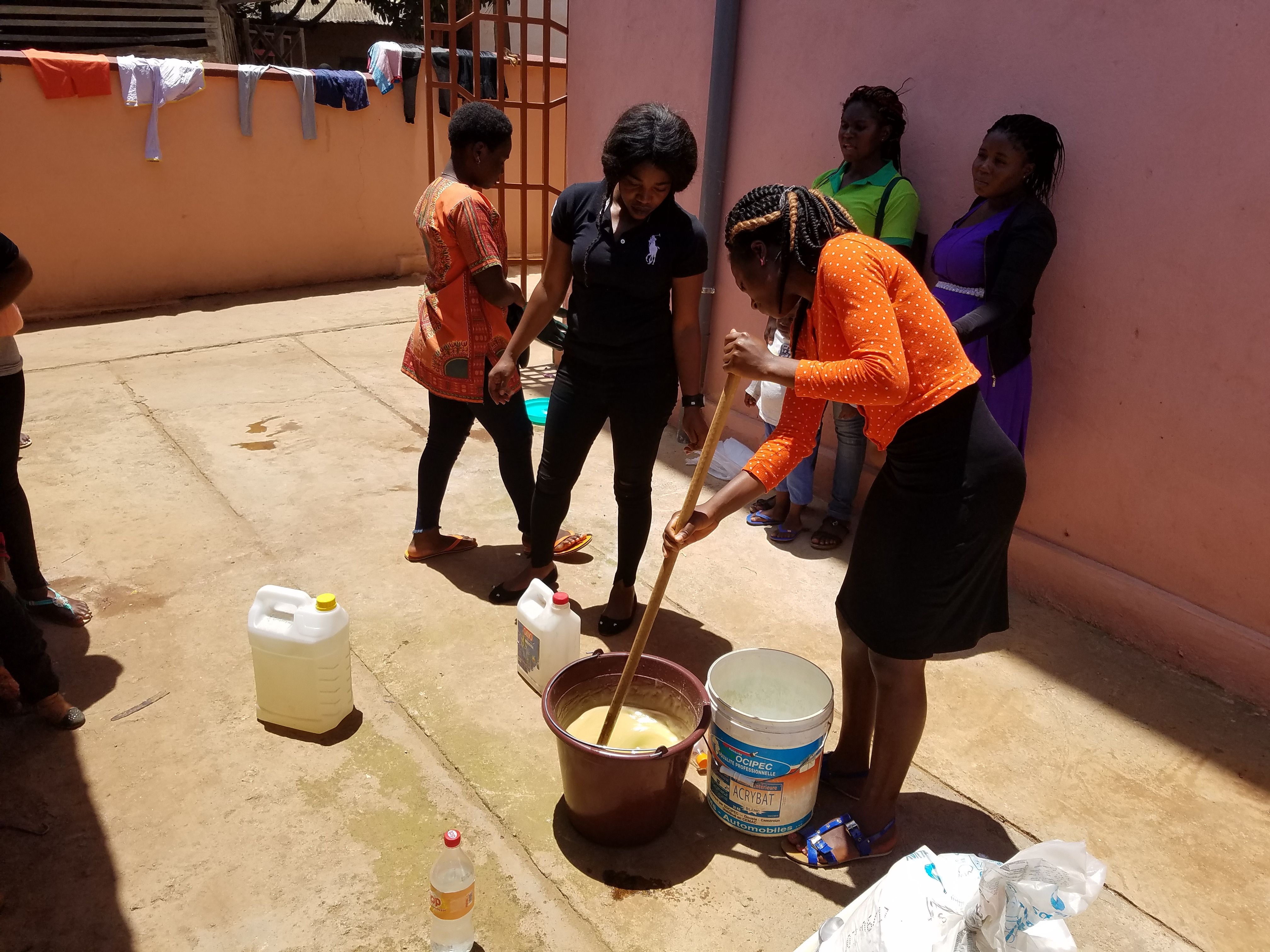 from Empowering Women and Girls (EcoDesigners) in the production of EcoDetergents by thegreens
---
Empowering Women and Girls (EcoDesigners) in the production of EcoDetergents by thegreens
The last for today, is a post by @thegreens.
This post is a bit astray from my usual topics, but after reading about this lovely initiative I simply had to share my love and appreciation with them...and if you come to think about it, teaching people how to prepare their own eco-detergent, herbal soaps and herbal oils....there is nothing more sustainable that that.
So to learn more about this project, check out his lovely share by @thegreens.
You will get to know all about the initiative but at the same time you will learn how to prepare your own detergent, so dont miss it out.
Thank you very much @thegreens for this wonderful post and thumbs up on this great thing you do!
---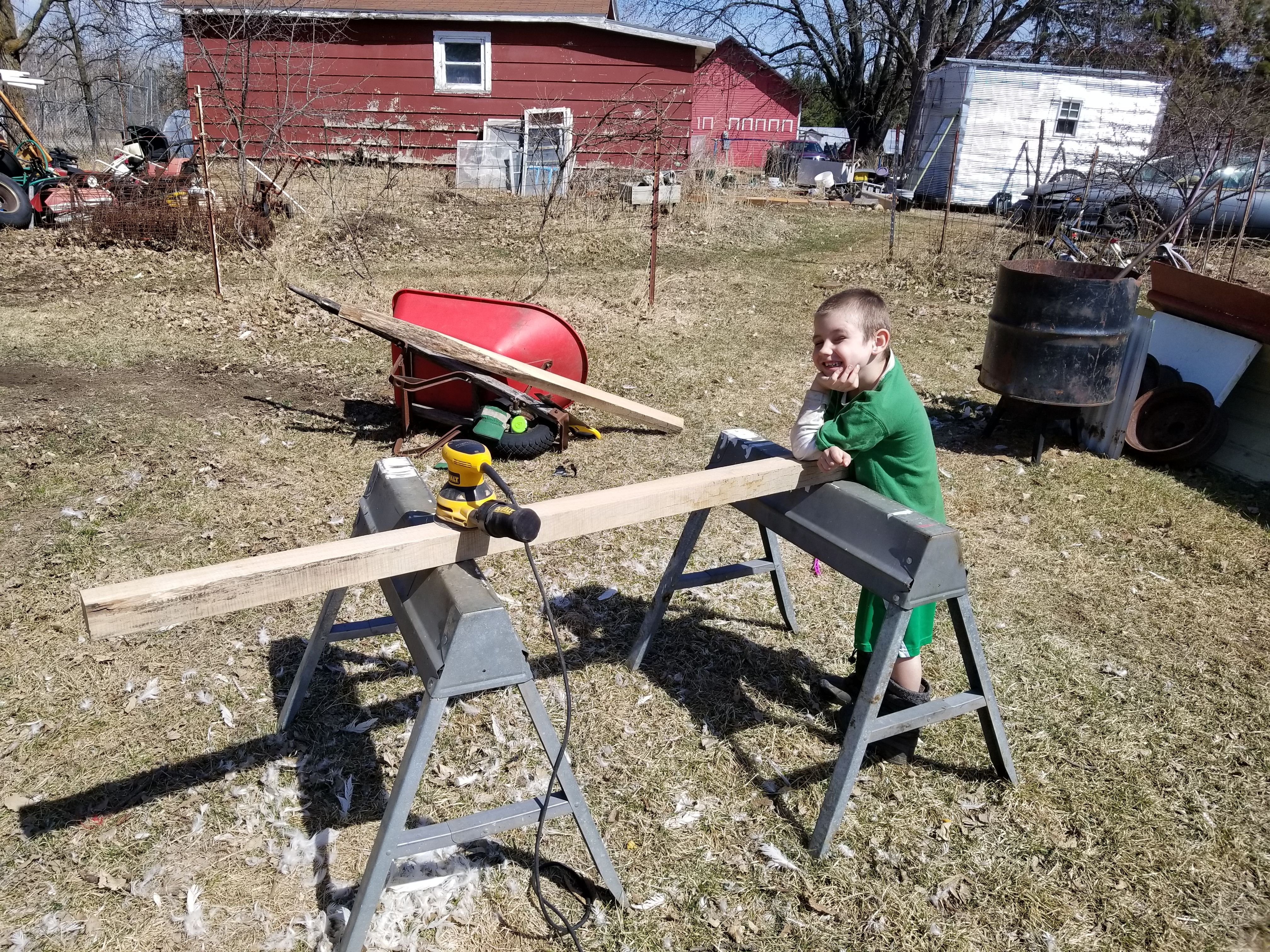 from Wheelbarrow Project by tillysfamilyfarm
---
Honorable Mentions
Below are a few interesting articles and exceptional posts I found that either do not fit in to a category or did not get first pick, yet I wanted to mention. Please check them out and give them some love where needed.
Wheelbarrow Project by tillysfamilyfarm
Can too many peaches be a bad thing? by thelaundrylady
How To Build A Garden Trellis With Tree Branches by marxrab
First stages of food planting by @tecnosgirl
Preparing for our Summer Garden :) by @yahialababidi
---
That's it for this week, I hope you enjoyed the posts picked for my first curation digest.
If you did like it, make sure to give us your vote, follow and perhaps even a resteem.
Hope to see you next week. Till then I leave you with this quote :)
"The more clearly we can focus our attention on the wonders and realities of the universe about us, the less taste we shall have for destruction."
— Rachel Carson
―
If you never heard about Minnow Support Project, I encourage you to visit our Discord Channel.
We are always looking for new steemit writers to curate and support, and I promise you will meet some awesome fellow steemians there.
If you have any feedback or suggestions for this weekly Sustainability Digest, make sure to write up your ideas in the comments.
Also, if you would like to be considered for next weeks curation, drop a link for your post in the PAL-sustainability channel, or in the comments of this post.
Hopefully you will feel some of the authors or posts mentioned here are worth an upvote and follow.
Thanks for reading!!
See you next week.
---



Proud member and supporter of the Minnow Support Project - Brought to you by:



---