at our Discord http://SteemSpeak.com we now have a tipping & gambling bot that accept STEEM for all kinds of transactions, airdrops etc.
Here is the score so far: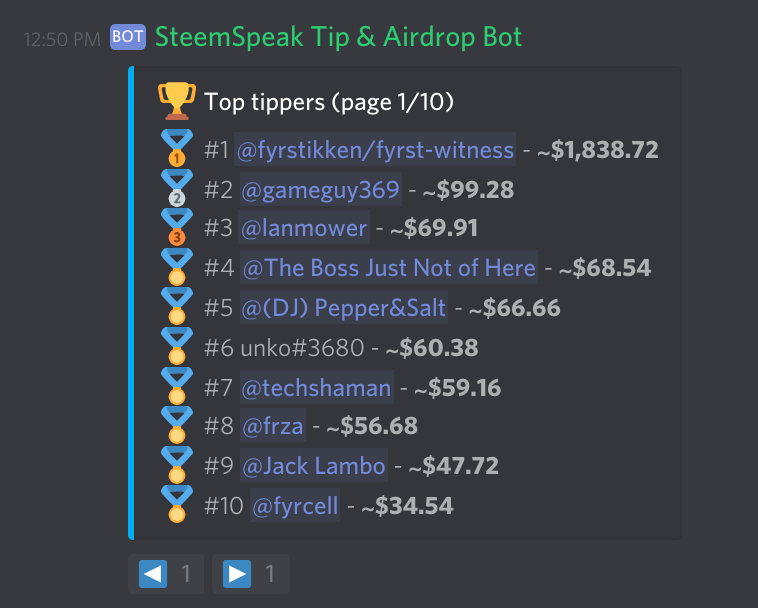 Minnows should join and be part of our Discord Voice Community! We have over 4000 active members (after pruning) - come to: https://discord.gg/sqxV63P open 24/7 since... like forever!