Okay... so it isn't really a WARNING. Just a strong recommendation. And I know that many have said it before... but.....
Recently a nice Steemian commented the following:
"Now that STEEM/SBD has dropped, and because I want to bring my account back up, this post is 100% powering up."
And I was like "Noooooooooooo!!!!" Because that will be like throwing away STEEM!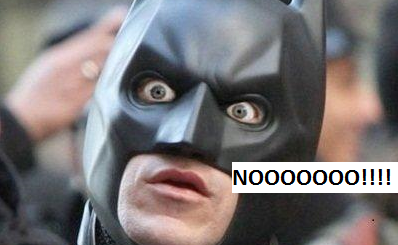 SO..... Post payout was written into the code to be calculated with SBD's worth 1 US Dollar. ........BUT they ARE NOT $1USD right now.
And with SBD above $1 USD (and until it returns to $1 USD each...) you are ALWAYS better off taking a 50:50 payout and then using the MARKET to convert your SBD payout into STEEM and powering up this Steem.

Here is a simple example of 100% payout vs 50:50 payout...
Assumptions: Steem is worth $4USD. SBD worth $4.45USD. Ratio between the two? = 0.90 : 1.0
Assuming Post Payout is $5.
First the 100% powerup scenario:
If your payout is $5.00 then at 100% powerup and with Steem worth $4 USD in the external markets....
5 X 0.75 = 3.75 after curation. Then divide the 3.75 by $4(the price of steem) = 0.9375 Steem That will be your 100% powerup for a $5 Post.
Just 0.9375 SP
---
Now for a 50 :50 and $5 post:
$5 X 0.75 = $3.75 after curation. Divide by two for your number of SBD... 3.75/2 = 1.875 SBD
Now the other 50% is $1.875 worth of Steem. So 1.875/$4(the price of Steem) = 0.46875 Steem.
So with a 50:50 payout, you get 1.875 SBD and 0.46875 Steem. You take the 1.875 SBD and exchange them in the internal Market at an exchange rate of 0.90 SBD per Steem ... So 1.875/0.90 = 2.08333 Steem.
You got 0.46875 SP in the payout, and after the exchange work you have an additional 2.08333 Steem that you can Power up...
For a total of 2.552 Steem POWER.
---
2.552 is MUCH better than just 0.9375.
So, my recommendation is:
Always use the 50:50 payout ......and THEN Convert your SBD into Steem Power >>> WHILE the External Market price for SBD is greater than $1 USD.
If/When SBD's drop in price down to $1.5 or $1.25 then it may not be worth all the extra trouble... but for sure at $3, $4, and above, IT IS HAND OVER FOOT worth the trouble of choosing 50:50 and then taking 2min up to 5 min to make the conversion in the Internal Markets. If you need a tutorial.... Here is an old post by @em3 that explains it very well. ********Start at "Here is how:"
https://steemit.com/steem/@em3/steem-sbd-are-now-1-1-so-buy-buy-buy
If you have any questions, please ask! I would love to help!