First of all, MIRACLE TELE project is a fully functional mobile virtual network operator powered by blockchain that offers worldwide calls and traffic at reduced rates, provides telecom value-added services, and allows its users to receive biweekly token holder rewards.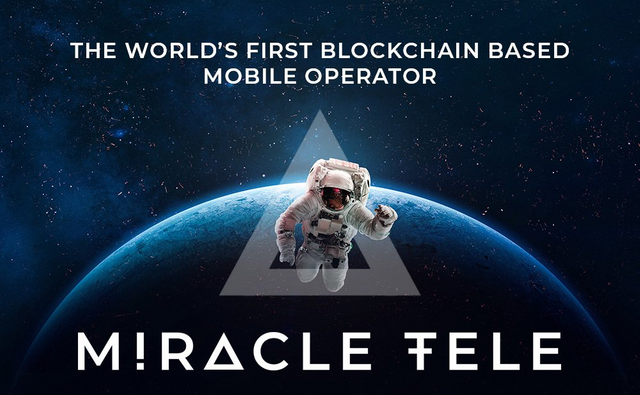 #MiracleTele #token #cryptocurrency
Their telecom ecosystem is an ultimate and fully-functioning solution that fuses advanced telco features together with fintech tools. Miracle Tele is to set the new standard in the mobile telecommunications industry so that it becomes more competitive and innovative and make it possible for the customers to receive rewards thanks to the blockchain technology and collaborative economy.
Since the TELE is a utility token this is important to us. We can use TELE tokens to purchase worldwide call and traffic plans as well as freely transfer your tokens or store them and receive rewards directly to your account balance or wallet every two weeks.
MiracleTele work
Mobile telephones and their associated infrastructure have become a crucial part of today's life. A novelty affordable by the rich at one time, it is difficult to imagine a world without a cell phone now.
Being a virtual network that will operate in more than 163 countries, Miracle Tele does not have roaming charges, as all calls are treated as local calls. The charges for outgoing are at a flat rate of EUR 0.20 and incoming calls are totally free.
Data charges are also the lowest in the mobile industry, but do vary from country to country. Some of the other benefits of Miracle Tele are:
Pay as You Go: Miracle Tele requires no contracts and does not require documentation for signing up (apart from a name and address so the SIM card can be shipped).
Virtual Numbers: Users can select any number of virtual numbers as they want. Virtual numbers from US, EU, Canada, Australia and many other countries are available between EUR 2 and 3 with monthly fee ranging from EUR 0.5 to 1.5. Data packages are independent and users can browse the internet without needing one.
Free Services: WhatsApp and Telegram are in the pipeline to be free of cost on the network.
Multi-Currency Top Ups: The network supports a number of crypto and fiat currencies for topping up mobile credit.
Reward Program: Using stacking, users can stake their TELE tokens on the platform and receive rewards in multiple crypto and fiat currencies. Rewards are based on 40% of biweekly net profit divided between token holders.
The planned launch of its own proprietary blockchain in 2020 means it will be possible to avoid Ethereum blockchain transaction cost and transaction limits and provide much cheaper rates.
Benerfit
GIVING POWER BACK TO THE USER
The Miracle TELE token is a digital means of connecting millions of people from all around the world and empowering them to enjoy quality telecom services for a reasonable and just price, retain their rights of privacy, and earn thanks to the unlimited potential of blockchain-based assets and community effort. Miracle TELE certainly brings back power to the users.
DISRUPTION IN THE TELECOM INDUSTRY
Miracle TELE get rid of bureaucracy and overpriced services in telecom by fusing a solid mobile virtual network infrastructure with a disruptive revenue sharing business model powered by blockchain technology. This is almost incredible, yet nevertheless, true.
SAVING YOU MONEY WITH COST MINIMIZATION
As a Mobile Virtual Network Operator or MVNO, Miracle TELE has no infrastructure development, equipment maintenance, branding, or staff costs.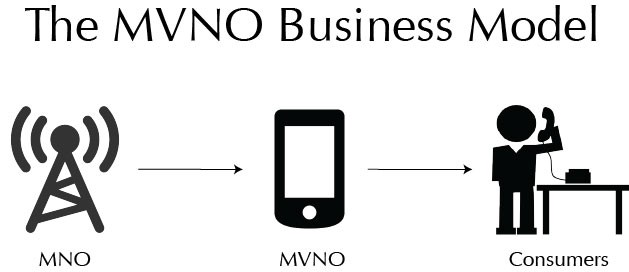 Mobile Virtual Network Operator or MVNO
KEEPING IT SIMPLE WITH NO ADDITIONAL SERVICES
Miracle TELE offer only the most essential telecom services like calls and Internet, making their operations so much more cost-efficient. However, many value-added services are in the pipeline.
BECOME A MEMBER AND SIGN UP
Become a member right now! It only takes a minute and requires no documents to become a member and get the SIM card
CHOOSE YOUR PLAN AND TOP UP
Users can deposit via BTC, ETH, LTC, or USD and choose an unlimited service plan or get charged on a pay-as-you-go basis, it's your choice
EARN REWARDS AND PROFIT
Earn rewards in Miracle TELE crypto tokens every two weeks and use them any way you want
FUTURE PLANS
Our goal is to turn Miracle Tele into the new standard for telecom companies by providing our customers with quality and cheap mobile services with improved privacy, no paperwork, and an array of value-added tools as well as offer them a freedom of access to financial tools via blockchain and unrestricted access to the information on the Internet. As soon as we have reached the break-even level, which is estimated to take place as early as in 2019, we will start implementing the value-added solutions — both telecom and financial — that follow the trends set by the telecom market consumers.
FOLLOW US ON
Website: https://miracletele.com/
AAN THREAD: https://bitcointalk.org/index.php?topic=5125588.0
Medium: https://medium.com/@miracletele.mobile
Facebook: https://www.facebook.com/MiracleTele/
Twitter: https://twitter.com/MiracleTelecom
Instagram: https://www.instagram.com/miracletele/
Telegram: https://t.me/miracletelecom
#MiracleTele #token#cryptocurrency
AUTHOR:
BITCOINTALK Name: Sccc
Profile link: https://bitcointalk.org/index.php?action=profile;u=1611160
wallet address (eth): 0xae96d2fD1B0da81594c36b2C5DcEc76Fa6eBaaaB