Magnetic Hill, Menton, New Brunswick
What is it that pulls a car behind without any force? Earth's intrinsic magnetic power? Or is anything better than this? One such place is in the northwestern part of the city of Newcastle in New Brunswick, Canada, which is known as Magnetic Hill. Since the event of Magnetic Hill events began in 1930, efforts have been made to uncover the mystery behind the magnetic power of this place.This place has become a tourist attraction since the discovery. If you want to test the unforgettable magnetic powers, the driver must pay certain amount of fees to take the car to the end of the road. Then when the car engine is stopped, the car will start to back its magnetic power.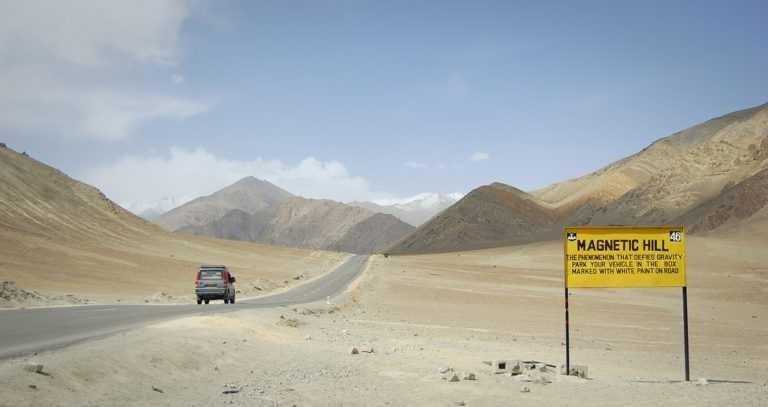 Source: https://m.priyo.com/articles.