Vatican Secret Archives
Ever since Vatican City has contributed to the mysteries of humanity, since the time of Jesus, Vatican has witnessed many important history of the world. This place is called storehouse of secret. Very few scholars can enter this place, even with the special permission of the Pope. There are about 84,000 books and this place is about 84 km long. It is believed that there are many more documents of Christianity, Messiner, Pagan, many religions and doctrines preserved here.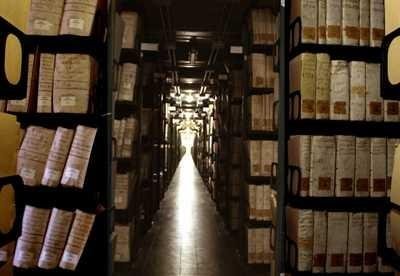 Source:
https://m.priyo.com/articles
.