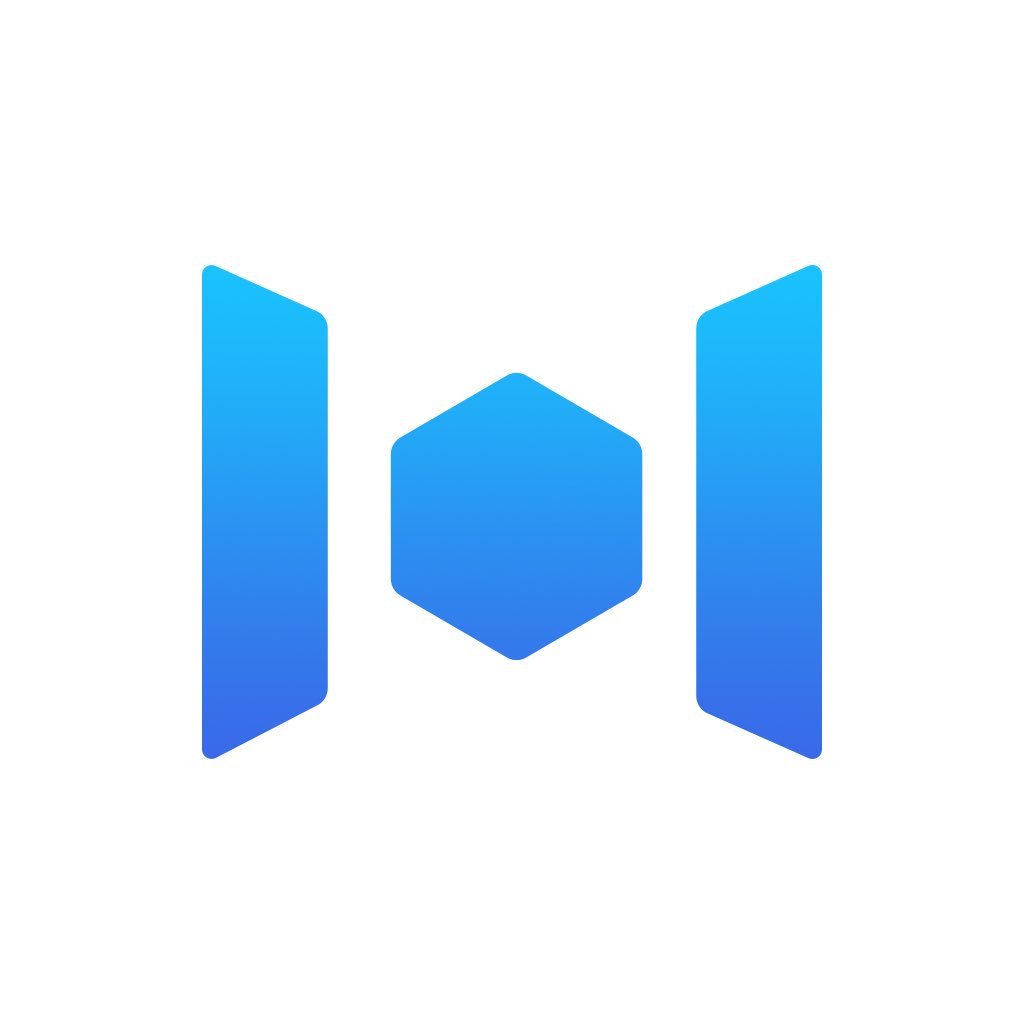 STAMPING OUT HIGH TRANSACTION FEES ON BLOCKCHAIN NETWORKS THROUGH MIXIN
Innovative ideas and concepts are the driving forces of the contemporary modern world, the use of digital devices like computers and smart phones has left an indelible mark in the history of mankind.
These digital devices have made the world much closer than it were in the past two decades.
The distributed ledger system known as the blockchain technology remains another milestone achievement in digital devices, the blockchain technology is simply a decentralized record of transactions that can be used to monitor any activity or operation that requires trust, transparency and accountability therefore striking out the activities of third parties in business transactions, negotiations and their likes.
The blockchain technology has immensely changed lots of stories regarding the way and manner financial activities are executed.
Before now, financial transactions were carried out via fiat or paper currency accompanied by high charge rates from the third party guys that usually facilitate such transactions, however, the blockchain technology now supports a new form of payment with digital currency known as cryptocurrency.
Payment with cryptocurrency can be conveniently carried out in an end-to-end approach thereby phasing out activities of middlemen that characterized such activities before. Unfortunately there are some ugly trends that seem to be the cog in the wheel of progress to this wonderful blockchain technology, these problems include: high transaction fees, slow record or transaction validations and low rate transaction processing output.
MIXIN BLOCKCHAIN NETWORK TO THE RESCUE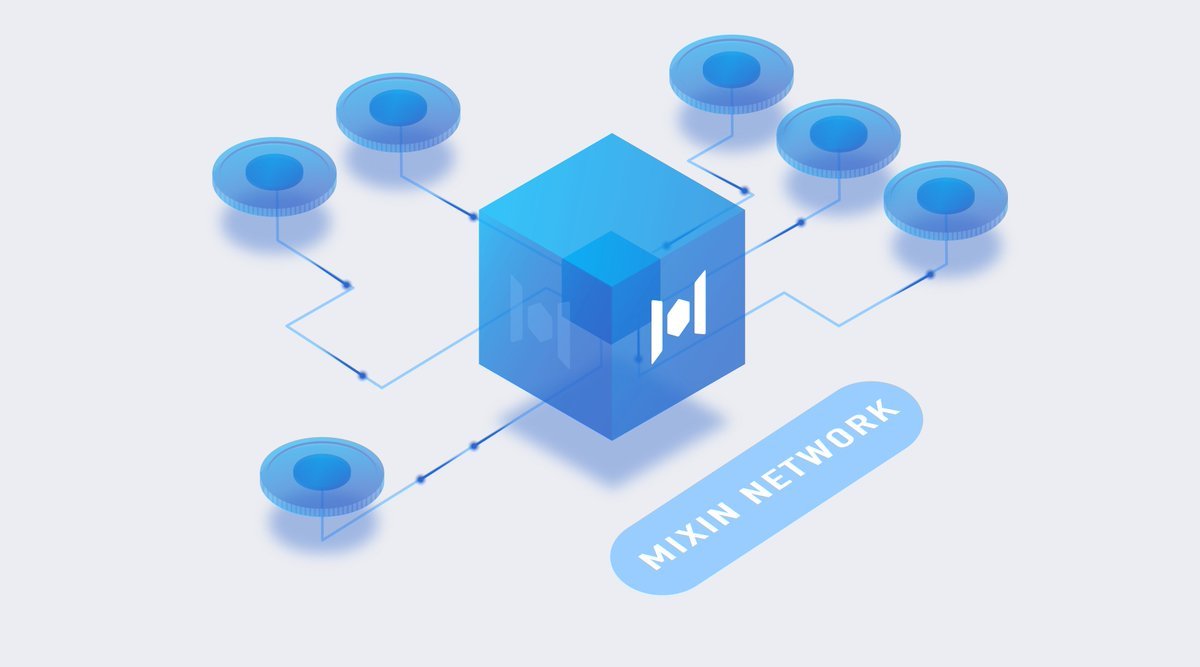 There has been very great and wonderful concerted efforts on improving on the shortcomings of the existing blockchain technology which has been yielding promising results.
Mixin blockchain network is one of the solutions with very concrete answers to the problems bedeviling the blockchain technology.
The issue of high transaction fees has remained a contending issue in most blockchain networks, most often high transaction fees is triggered by the resources consumed in validating new blocks on a blockchain network. Most blockchain networks rely on miners to validate new blocks on the blockchain and these miners will have to be rewarded for their effort in validating and maintaining records on the blockchain.
The Mixin platform rather relying on miners for its record or block validation, allows the different nodes of the blockchain network to simultaneously validate a new record coming into the network, hence it is very crystal clear that there isn't any reward for any miner in this case because the activities of these miners have now been taken over by the Mixin blockchain's nodes which creates a scenario for little or no transaction charges on the Mixin's blockchain network……wow this shows good signs in the spread and development of the blockchain tech.
Since blockchain supports creation and owning of digital assets, it is very imperative to have a fortified and secured environment against possible attacks by cyber-fraudsters, therefore the Mixin's blockchain network toes the path of distributed key duplication and secret sharing mechanism which prevents users encrypted private keys from any form of loss.
TOKEN INFORMATION
XIN token is utilized on the Mixin platform to carry out voting and democratic rights such as: amount of kernel nodes penalty involved when fraudulent activities are detected, determining the assets to be added to the Mixin's kernel i.e asset and domain registrations, decision taking on community development and issues regarding Mixin's kernel development etc.
XIN token has a maximum supply of 1 000 000 tokens out of which 400 000 has been successfully offered through sales to the public, the development team and early Mixin's messenger adopters got a total of 50 000 XIN each then the 500 000 XIN left is channeled towards incentive purposes for Mixin's full and light nodes.
CONCLUSION
Mixin Network is an modern exchange,
With their stylish way of running this project
You will definitely be impress just the way I am right now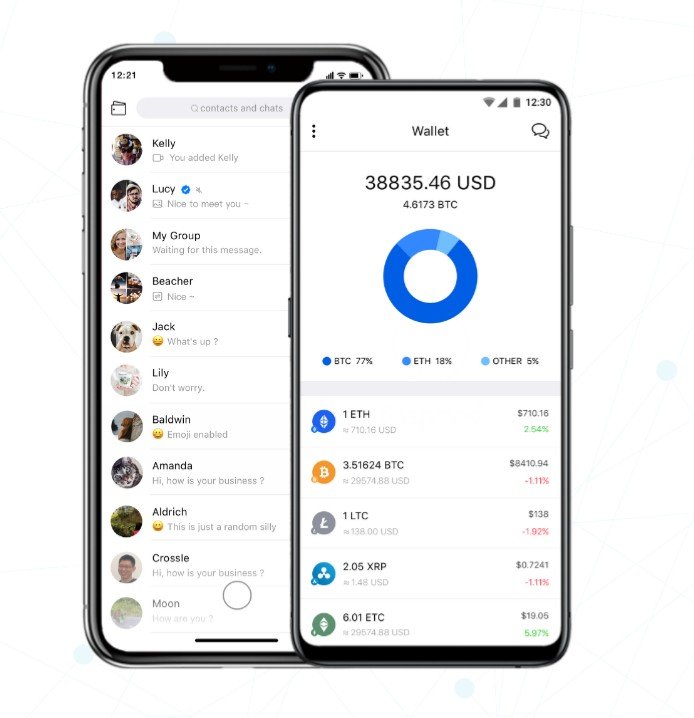 Mixin Network mobile wallet is also messaging features supported along with multiple token transfers features available too.
For more updates and information, hook up with the following media outlets:
Twitter : https://twitter.com/Mixin_Network
Medium: https://medium.com/mixinnetwork
Bitcointalk ANN : https://bitcointalk.org/index.php?topic=5048498.0
Website: https://mixin.one/
White paper link: https://mixin.one/assets/Mixin-Draft-2018-07-01.pdf
Author bitcointalk username : alabscrypto
Author bitcointalk URL: https://bitcointalk.org/index.php?action=profile;u=2235656