Behold the power of the Dragoon Knight! ♞🐉♞
Congratulations @fulltimegeek for being the first to reach Flag Rank 10!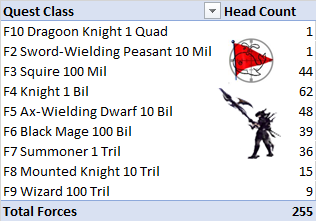 This is the twelfth post in a series to provide buffs to those in @fulltimegeek's party for the Cave Troll quest through a post reward distribution spell cast by a Steem-Python Warlock! Yes, you heard right. All SBD earned will be given to support the quest!
Please, take a look at @truthtrader and @acavetrollquest's blogs as they have been hit hard by recent enemy downvotes! 🚨
Detailed Downvote / Rank Data on Google Sheets