Hello Steemians!
It's been a while since I did one of these. Had a couple of months where Mondays were super busy (and in total honesty, I was being a lazy ass! 🙈)
But no more of that. It's time to get back onto the Monday Mixtapes! 😎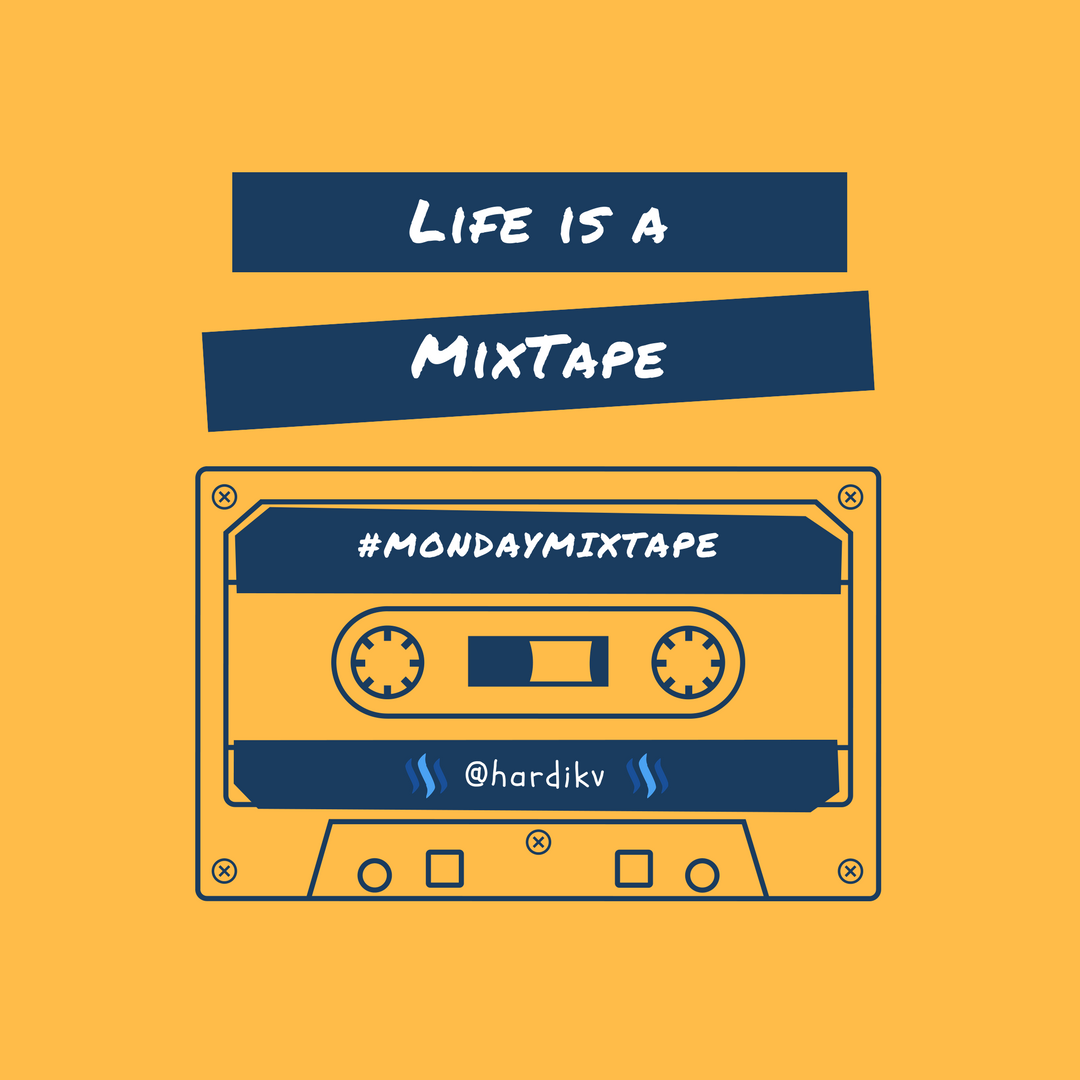 ---
---
Quick rules for anyone who wants to participate in the #MondayMixtape tag:
Make a post with #mondaymixtape as your first tag
Post links to 5 songs you like
Tell us why you like them. Point out features that surprised you, stuff you learnt from the song, etc etc.
---
I think is a great way for everyone to discover new music!
I shall do my best to Upvote all #mondaymixtape posts 😇.
There are a few people who have been continuing to post Monday Mixtapes even when I wasn't posting them.
I know @charlocked is one of them. Thank you for that!
Sending you 2 STEEM as a token of my appretiation 🍻
---
So without further ado, my 5 picks for this week:
1. Alice Merton - No Roots
One word - Bass! Also that guitar which is just used as a production element - more like a snare roll. Plus love the pharsing of the melody and how it compliments the Bassline. Also that backgrouns vocal line at 1:53 👏🏽
People nowadays stressing on going back to the roots - so I like how the concept of this song is just being a nomad!
---
2. The Local Train - Mizaaj
These guys are an indie band from India. I've posted some of their other songs in my previous monday mixtapes. Love their work!
This song specifically I have a few things I find interesting. First is that vocal slide right at the beginning. It is just a fifth, but the way Raman (the vocalist) has executed it is very unique in its own way. I keep coming back to the song just to listen to that!
And secondly, the video appealed to me a lot. You can see how much work has gone into putting the thing together. It takes a jab at everything - capitalism, media, power, environtmental destruction, animals endangerment, freedom of speech - there is just so much meaning in the thing. Hats-off!
---
3. Mree @ CU APAHM Spotlight! - Can't Help Falling in Love by Elvis (cover)
I think this is one of the best version of this song out there! It's not captured very well, you might have to turn up the sound.
She really puts emotion into the words and sings a story. You just need to listen to it.
---
4. Kodaline - Worth It (Acoustic in Sintra, Portugal)
Kodaline is a band I discovered recently (but not so recently). I absolutely loved some of their stuff - specially these kinda acoustic versions they do. Some of them end up being better than the official recording.
Listen to this one, it is worth it! :)
What a lovley location as well.
---
5. Jai Wolf - Indian Summer
So I was making a jingle for a client, and they gave me this song as a reference.
Love how the vocal samples are used. Production is wonerful, perfect sounds. Just a lovey track to chill out to on a monday :)
---
So what is your #mondaymixtape.
You can even post in the comments and let me know.
Or make a post and drop the link the comments!
Have a great week!
---
♨️ STEEM ON ♨️
---
If you like my work, please UpVote, ReSteem and Follow me @hardikv
---

---

---