Hello Steemians!
I sort of took a sabatical from Steemit to sort out some personal issues. I am off social media and taking an off from steemit as well helped me get my head space right.
Well, I am back (again!) and starting off this week with the Monday Mixtape!
---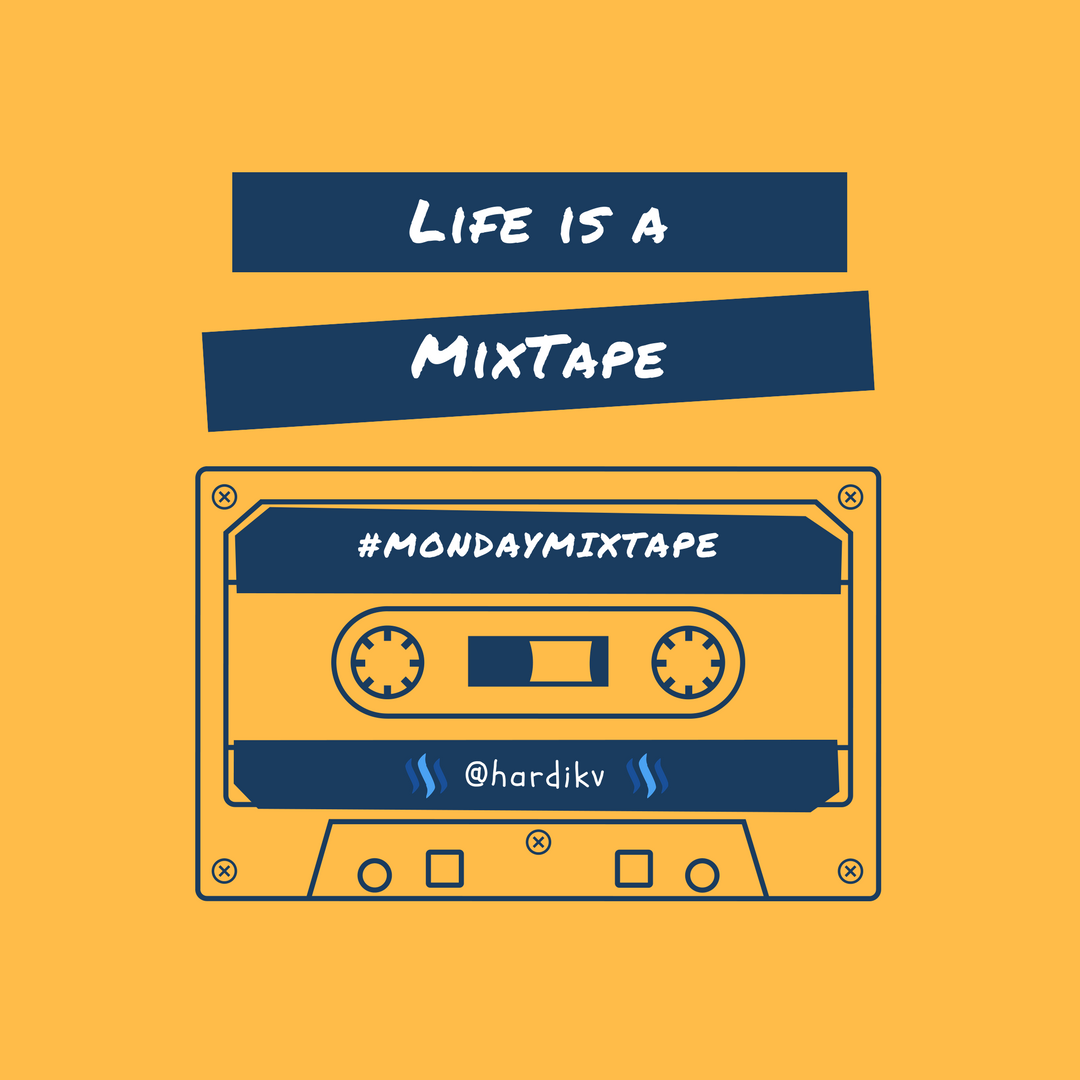 ---
---
Quick rules for anyone who wants to participate in the #MondayMixtape tag:
Make a post with #mondaymixtape as your first tag
Post links to 5 songs you like
Tell us why you like them. Point out features that surprised you, stuff you learnt from the song, etc etc.
---
I think is a great way for everyone to discover new music!
I shall do my best to Upvote all #mondaymixtape posts 😇.
There are a few people who have been continuing to post Monday Mixtapes and I thank you for doing that! 🙏🏼
---
So without further ado, my 5 picks for this week:
1. Sayantika - Yesterday Forever (Debut EP)
I am going to start off with a release from my good friend and amazing singer songwriter - Sayantika. I know this is not one song but a whole EP, but trust me, this is worth a listen! Sayantika is a very bright future and this debut EP is the proof. Most of the production work is done my the same guy who produced my band Alif's debut album - Aman Moroney. My two favourites are The Memories Remain (kick-ass bassline) and Hollow Inside.
Let me know what you guys think of the EP. I will surely pass it on to Sayantika. :)
---
2. Prateek Kuhad - cold/mess
Another Indian singer songwriter who has gained a lot of critical acclaim and international popularity. I particularly love this song for it's sparse feel and the chours melody. It is real ear-worm and sticks with you. Prateek has a very unique voice which he uses as an instrument, which makes even simple melodies sound pristine.
Do check out more work of this amazing artist.
---
3. Vincent Chase Slippin by MALFNKTION & Shayan Roy
Seems like a week of Indie music for me! Here is another one which was recommended to me by my band's producer. This is the most unique and hip production I have heard in a while. The innvovative use of the Indian percussion and the phrasing is just superb!
And the video is fucking sexy! These guys just raised the bar here!
---
4. Udd Gaye by RITVIZ
I am not sure if I have talked about this one. AIB (All India Backchod) is a comedy outfit very popular in India and this was done as part of 'Bacardi House Party Sessions' contest. Ritviz came in the limelight after this song was released. And rightly deserved. The song is super catchy and is sung in a very quirky style. Paired with the super quirky video, this makes for one hell of an addicting song.
---
5.Katyu Chuko - Full Video | Laila Majnu
Since we have gone all local in this mixtape, I am going to plug in one of my band's songs which was recently featured in a Bollywood movie. 😎 This is the actual scene from the film where the song is featured. I watched this on the big screen and I still get goosebumps thinking about it. My wife cried during this scene. This is actually the climax of the film. I am not sure why they would put this up on YouTube. I am guessing its because Laila-Majnu is such a timeless popular love story, everyone in this area of the world knows how it ends. Anyways, it is good for us :)
---
So what is your #mondaymixtape.
You can even post in the comments and let me know.
Or make a post and drop the link the comments!
Have a great week!
---
♨️ STEEM ON ♨️
---
If you like my work, please UpVote, ReSteem and Follow me @hardikv
---

---

---