Hi everyone,
I have written about my experience investing in short term bridge loans secured by real estate in prior posts with Groundfloor. Groundfloor allows all investors whether you are accredited or not to invest as little as $10 per loan and earn 10% plus annualized returns.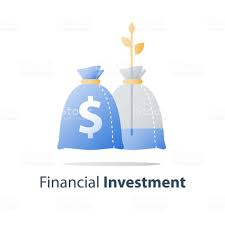 I have been investing with Groundfloor for almost two years now and have been very pleased with my returns. I have invested in a total of 424 loans to date and have only had 1 loan that where the borrower has failed to perform and Groundfloor is currently exercising their rights to foreclose on the property to recoup some of the investment.
I currently have had 180 of my 424 loans repaid to date and those loans on average earned an annualized return of 10.8%. See below for a screenshot of my current holdings and returns:

As you can see these loans have historically performed very well and have typically been paid back prior to the 1 year maturity date. Bridge loans are definitely riskier than a savings account but since Groundfloor allows you to diversify by investing $10 per loan the risk is greatly minimized.
I have written in more detail about these loans in previous articles which is why I am not going into to much detail here. I just wanted to post an update and my referral link since Groundfloor is running a promotion for September where if you use my link below you will receive a $20 bonus once you deposit $10 into your account and invest it in one loan. I will also receive $20 as compensation to so it is a Win-Win for everyone! If you want to try out this asset class and basically get 2 free loans when you invest in one during September use my link below and give it a try. Groundfloor also allows you to invest in IRAs so that may be a good option also. See below for my referral link if you would like to earn $20!
https://www.groundfloor.us/new_referral/f11513
Once you sign up using my link you can get your own link and earn $20 for you and anyone you refer during September. (After September the referral bonus goes down to $10)
For someone who wants to diversify into a different assets class that historically is has had higher minimum investments and has not been available to non-accredited investors Groundfloor may be a good option for you.
If you have any questions about my experience with the platform feel free to reach out and I can provide more details.
This article is not investment advice and you should consult your own advisor before investing in anything mentioned in this article. I am not providing any legal, investment, tax or other consulting advice. This article is for informational purposes only.