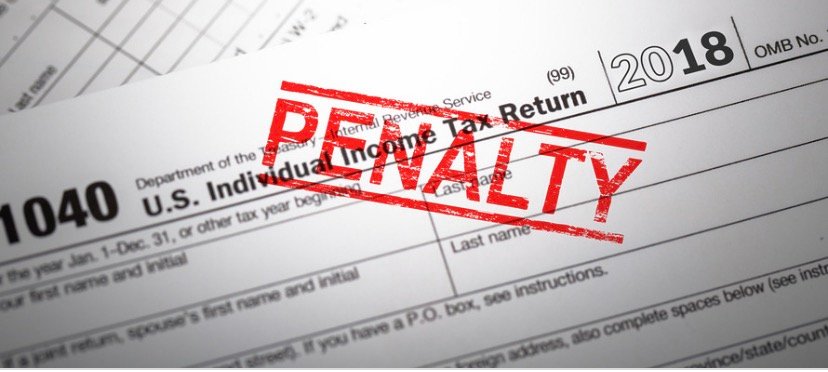 If you do not file an extension or your Form 1040 by the 4/15 deadline you may automatically think that you will owe a penalty but for most taxpayers that will not be true!
The only time you will owe a penalty or interest if your individual tax return is not filed by the deadline is if you actually owe the IRS money and did not pay the taxes due by 4/15.
For example if a taxpayer is going to receive a refund of $1,000 with there Federal tax return when filed there will not be any penalty if it is filed late with no extension! There are however time limits governing how long after the deadline a refund can be claimed. This time frame is a couple of years but you should look at the law because the time allowed depends on various factors. For people who just missed the deadline and are filing soon after this will not be an issue.
If you do owe tax and failed to file/pay the taxes due then the IRS will charge penalties and interest on the balance due until the returns are filed or the taxes are paid. Most of the time you can get the penalties waived if it is your first time or if there was reasonable cause as defined by the IRS. If you fall into this category you will need to write the IRS a letter when/if you receive a notice with penalties being assessed. The IRS will most likely waive the penalties but not any interest charges. Another way to waive the penalties is to give the IRS a call when you receive the notice. Sometimes this all can be resolved over the phone.
Also if you had at least 90% of your taxes paid in you will only be assessed interest until the returns are filed/taxes are paid.
Failing to file a tax return or extension will most likely not be a huge deal for a taxpayer as long as they don't owe any money. If money is owed then it may take a bit more work to get the penalties waived. If all of this is handled quickly then the impact will be minimal.
Disclaimer:
This article is for informational purposes only and should not be considered legal, accounting, financial or tax advice. Please consult your own advisor.
Posted using Partiko iOS