Many people think there is nothing that they can do after year end to impact their tax situation. There are still a few moves that can be made prior to April 15th!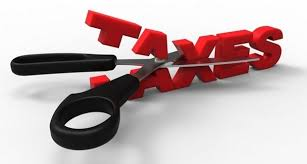 One thing you can do to lower your 2018 taxable income is by contributing to a Traditional IRA prior to April 15th. IRA contributions can potentially lower your taxable income by $5,500 ($6,500 if you are age 50 or older)!
Do you have large capital gains? If so, you can defer and eliminate some of the taxes related to these gains by investing in a opportunity zone fund. The original taxes due on the capital gain are deferred until 2026 and if you hold the investment for at least 5 years then some of your deferred gain is not taxable at all. An even better benefit is if you hold the investment long enough any gains above your original investment are never taxed! (The rules regarding these investments are very complicated and one should consult a CPA or adviser before investing in anything)
Do you own a business? If yes and you are on the accrual method of accounting consider switching to the cash method if eligible and your receivables are higher than your accounts payable. This can be done before you file your tax return and would lower your current year tax bill in this case and defer taxes as long as your receivables exceed your accounts payable. (This is another complex area of the tax code and one should consult a CPA or adviser before making any changes)
Contribute to your Health Savings Account if you have a high deductible plan and your contributions have not been maxed out for 2018. Doing this will lower your tax bill for 2018 still as long as the contributions are made prior to April 15th and designated to the 2018 tax year. Many of you may not know that some HSA providers offer an HSA brokerage account so that you can actually invest the funds in your HSA in higher growth opportunities!
Moral of the story is that it is not to late and you should talk to your tax adviser or do some research to see if you qualify to take advantage of any of these tax planning items that are still in play for 2018!
Disclaimer:
This article is for informational purposes only and should not be considered legal, tax, accounting, finance or investment advice. Please consult your own adviser.