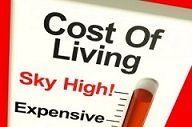 A fantastic website that helps you compare the cost of living between cities around the world. The site contains information about 2,032 cities across 204 countries.
https://www.expatistan.com/cost-of-living
I discovered it last year when I was considering relocating to a different country for work. I didn't end up going through with the move but found the site very useful at the time and wanted to share it.
The most basic thing you can use the site for is a simple comparison - enter two cities to compare and view results across categories like Food, Housing, Clothes, Transportation, Personal Care, and Entertainment.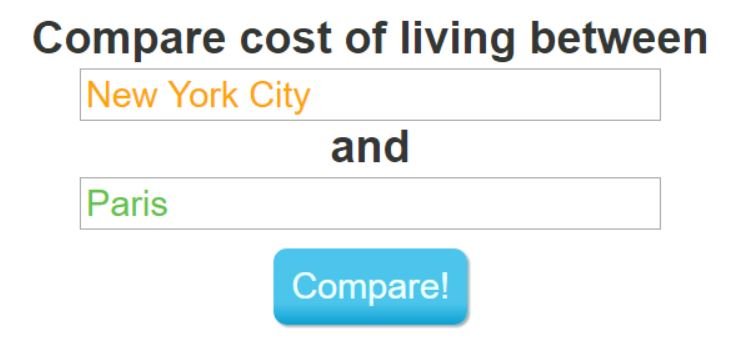 Within each category you'll find actual costs for things - 2 litres of Coca-Cola, 1 pair of jeans (Levis 501 or similar), 1 litre of petrol/gas, 2 tickets to the movies etc.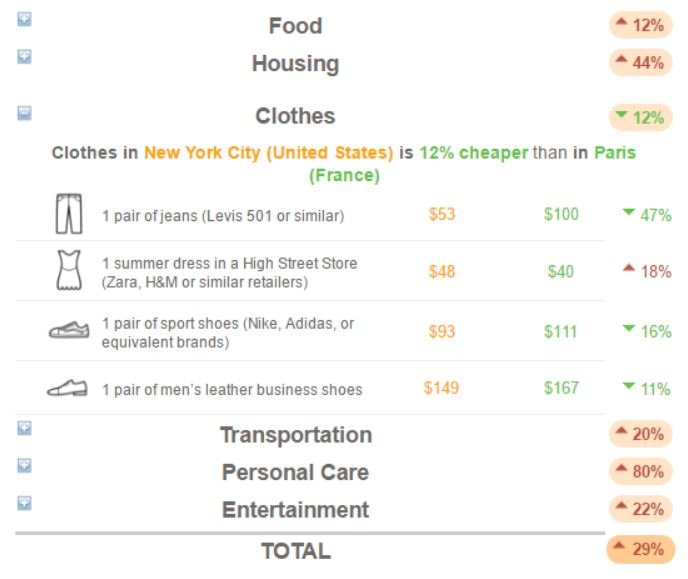 Enlarge
What you end up with is a percentage difference for each item, each category, and an overall difference for the two cities. You can change the currency that each price is displayed in which is really helpful if you are comparing international cities with your own.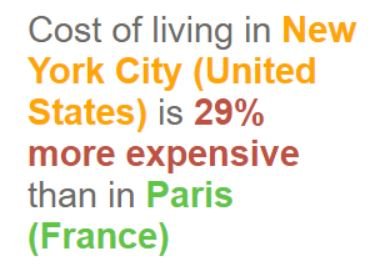 The data comes from the site's more than 150,000 contributors. Visitors to the site are prompted to answer questions about their city to help ensure constantly accurate and up-to-date information.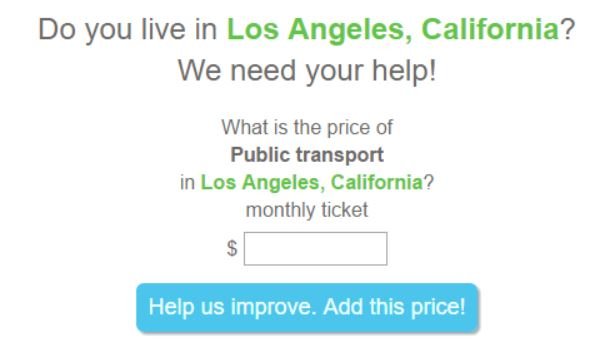 Another interesting part of the site is their International Cost of Living Index. The European city of Prague is used as a reference point for the list, with a score of 100. Each city is then given a score either higher or lower than 100 depending on its cost of living relative to Prague's. This gives a nice, easy way to see how your city compares to the rest of the world.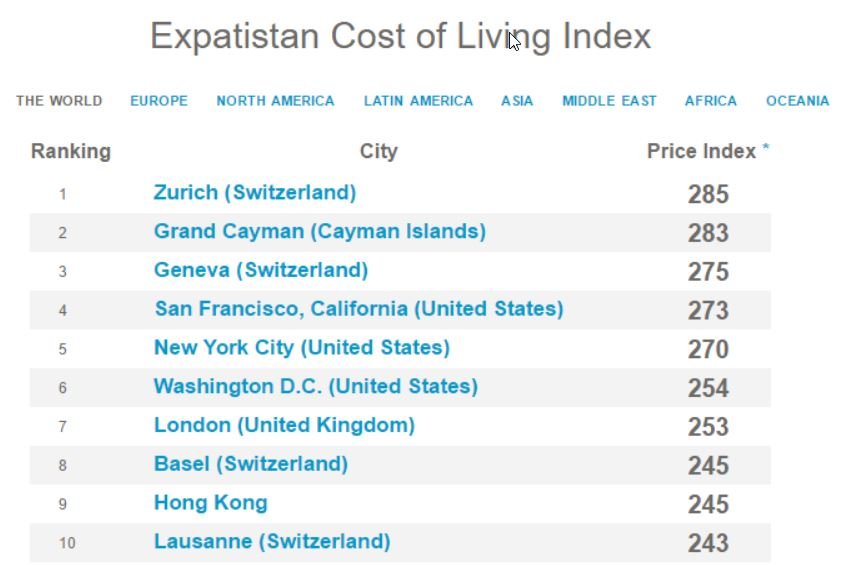 With all these recently cashed up Steemitors around I figured some might be considering a move to their dream city so hope this helps.
Enjoy!