Before we talk about the best investment, we must consider that we will be after the storm, that is, this week was a stormy week in terms of data, which made the movements strong and limited to the markets, and on this basis I expect that everything that rose strongly will see a relative correction, With regard to commodities such as oil and gold.
On this basis I expect gold to return to reach $ 1328 an ounce, which is the day's break of the highest level since last month.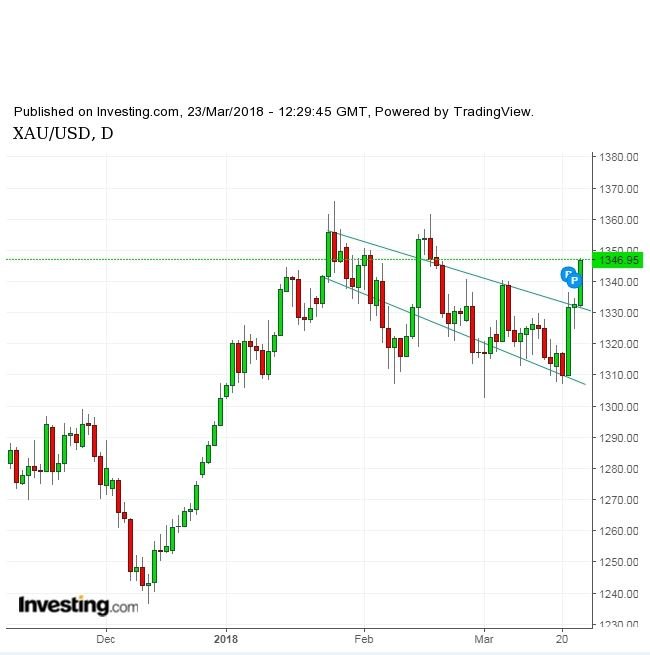 We will also see the price of US crude near $ 63 a barrel and Brent crude prices will also drop to test near $ 67.
As for the gains we made this week with the help of God, I would like to remind you of this. In last Friday's analysis we pointed out that the prices of US crude oil (WTI) will reach $ 62.40 a barrel at the beginning of this week. that.
The following analysis, released this week, indicated that before the Fed's decision, the dollar will rise against gold and currencies, as we mentioned that the precious metal will fall below $ 1310, which happened before it rises again as investors are disappointed by the decision The Fed is expected, as well as the EURUSD as we expected to drop before the decision to levels close to 1.2268 and this is what happened.
As for the Turkish lira, we pointed out that the currency will decline against the dollar, where the pair will record levels close to 3.97 pounds, which happened where it rose in early trading to more than 4 lira.