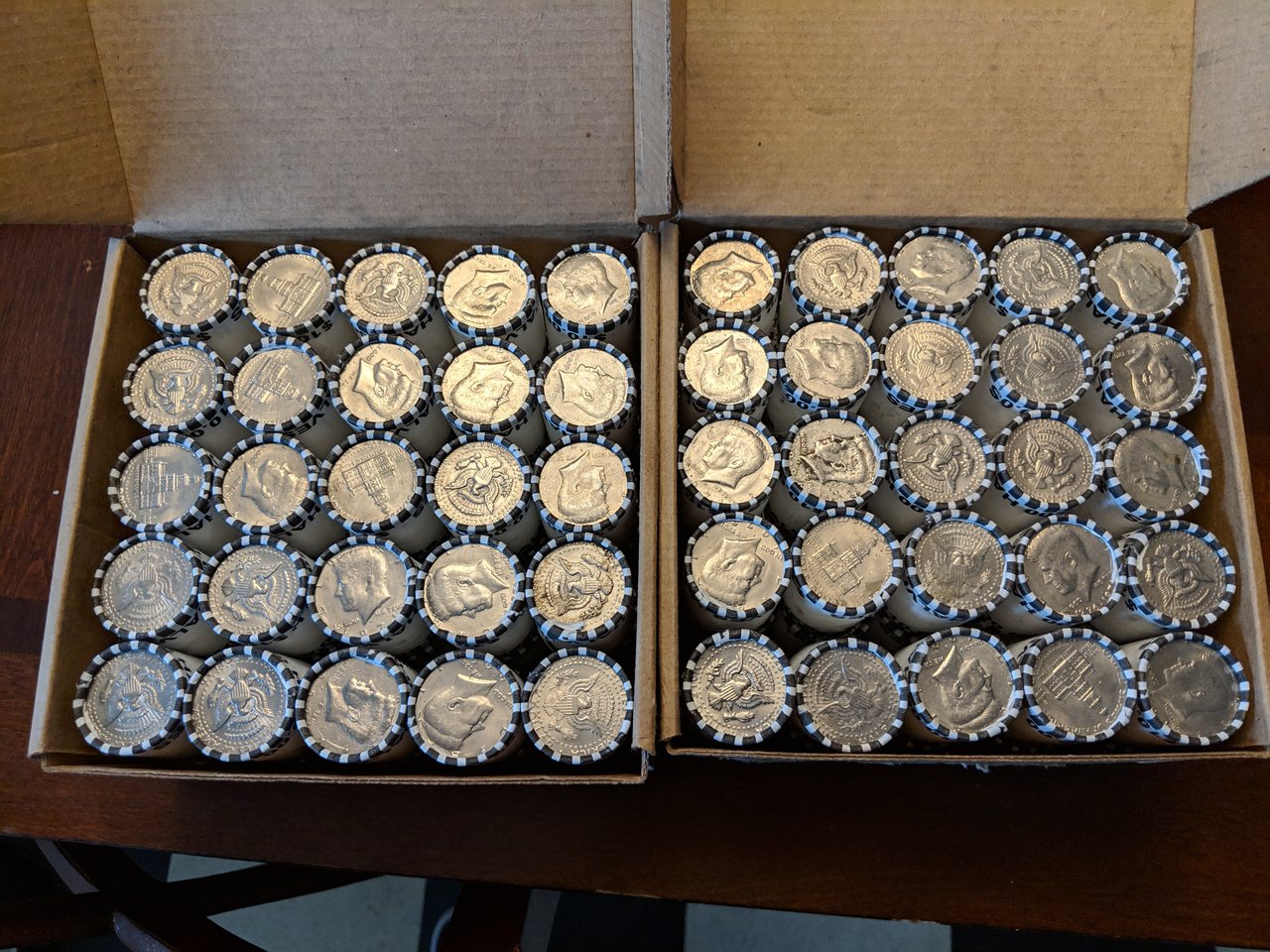 Usually I have pretty good luck when I get these small, square boxes from the bank.
Goes to show that it's just a numbers game. The more you play, the more you win. And when all losing means is that you don't get any 50 cents silver, the odds are forever in your favor.
This time around it was the third to last roll in the second box before this little beauty popped out.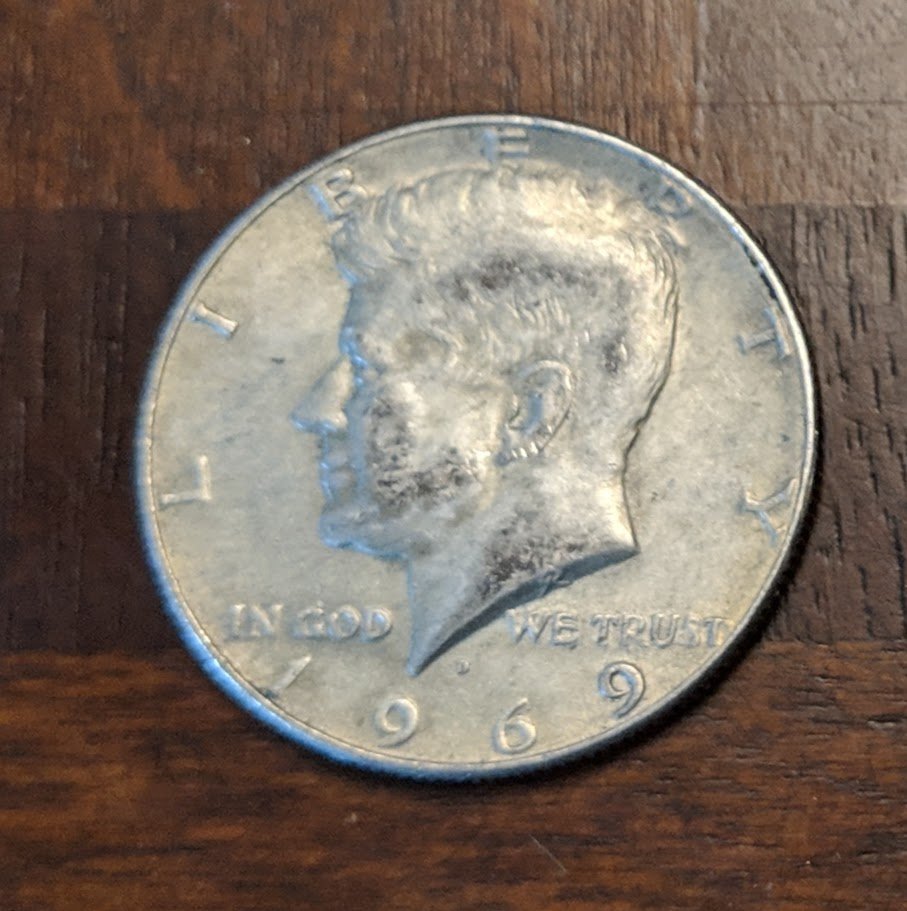 I found some great NIFC coins and some that fall into the "funky keepers" category. Check out the hand stamped gold toned one.