Well, this one is about money, but the parallel works.
What do you do, if you have the money for a new car, house, boat, but making a transaction like that would bring down the full wrath of the governmental agency? A few comments then on to this post.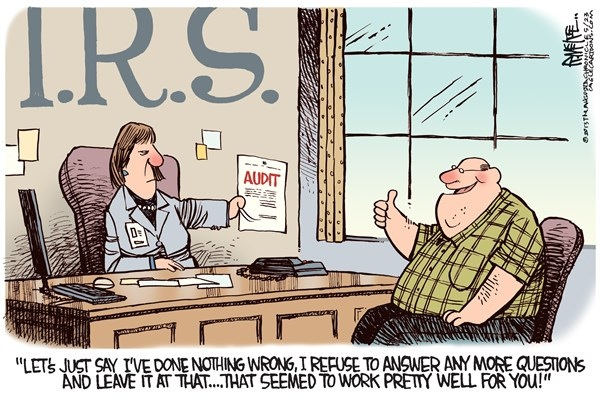 Infectious Rash on Society source
Coming up on my one year birthday here.
I wanted to check in. I cannot believe I have been on Steemit for nearly a year. So much has happened, including my break from posting. I never left, just spent less time in front of the computer.
For those who may not know me.
It has been a while since I posted so - a quick re-introduction. I came to the platform with a lot of investment, good faith, and cheer, trying to make it a fun place to be. I used to be in the top one hundred for SP value on steemwhales.com and I enjoyed letting others use my voting power, try it out, hoping they would invest. I was also the first to delegate voting power via the #takemyvotes tag as part of a contest.
Winners got to run around and upvote huge dollar amounts onto their own posts and friends posts or comments using my voting power for an entire evening. Those were some fun times. Now delegation has been incorporated in the code for Steemit. People buy delegated power or rent it - not sure how that works but it does not sound as fun.
I am still here, still voting, still heavily invested, but without all my eggs in one basket. I like to keep some of my steem on the decentralized exchange called bitshares or openledger. I moved the rest into inactive wallets in order to avoid attracting so much attention, both positive and negative. I would love to create some kind of contest like I had before. I no longer have whale power on this account so I guess I would have to make the contest for SBD or something (open to suggestions).
This post
Money Money, but No Way To Spend It
Well, that is how I feel. I quit working many years ago. I have not earned or used dollars for over five years so I do not pay taxes to the US of A (Unidentifiable Society of Arguments). I have no visible income in the country where I live, so no taxes here either. I am excited that bitcoin, dash, steem and now bitshares have provided a way for me to be invisible. I can spend as much as I want to. No worries about paying bills or even rent. One rule. You can only buy things like; a night out, a new cell phone, a bike, electronics, clothes, or even a vacation within the country. Nothing that requires a name or registration.
So as nice as that might be, houses and cars are out of the question. They must be registered. The problem is that the money builds up and one starts thinking about having those things that would require registration.
Long ago, while working, I had been audited both in Obama-land and here. Survived them both because I am not a criminal. But here is the rub! Things that are not a crime, may be criminal at some future date. The last G20 meeting was very much about bringing bitcoin under control. Disclaimer: I own no bitcoins. Sold out when the network was slow and expensive for an entire year.
I have lived happily and invisible, quit using banks, and blend right into this cash society. I have to rent a place to live and landlords can be fickle. I found that it is good to use gold and silver (to sell when crypto is down), use only cash for everything, which is pretty normal where I live. I have a long line of regular investors that love to buy crypto-currencies, so cash is never in short supply. But again, you find yourself wanting your own house, property or a car.
People think money is the cure all.
I met with a regular crypto-buyer the other day. I am not selling coins at these lows, but we had coffee and talked. He said, "Man, you are so lucky. If I were you, I would have a Lambo. That seems to be the preferred car of all the early bitcoin adopters." I responded, "How about I put it in your name and you let me take it out once in a while. Where would you say that you got the money from?" He thought for a minute, then changed the subject. I rephrased the question. I told him how he would be in trouble with the tax authorities if he were the one buying that car. He could not think past the idea of getting a Lambo. No matter how I put it, he did not understand how buying a car would be a problem.
I mean I could buy a car or a house. It would likely be something simple. But I have had those letters arrive from the Irrational Robbery Scam before. It feels like a real life flag, but not on your content. This flag hits your home, your bills, pulling back the curtain to find out how much your have (so they can take it). For now, the IRS is only interested in bitcoin and killing Coinbase. I don't really want to stir up the Steem/SBD can of worms.
Depositing the wrong amount of cash in a bank account can also cause equal discomfort. Someone I admire a lot, @surfermarly , had a bank nearly ruin her life, When Banks Abuse Their Power And Start To Threaten Our Lives. I know she was not happy having her funds frozen. They do have machines that look at income and expenditures. I hope all is well now Marly!
This is real and many who suddenly find success have been given the wrong impression over the years. Movies, shows, and flashy movie stars never present the ugly side of riches, like the government.
Look at some examples.
Remember the part in Fast and Furious - Tokyo Drift where they won a $45,000 car in a race and then registered for new plates the next day? Me neither.

Remember how they explained that it was just a bet? Illegal street racing. No, nobody would ever talk about that.
I have bought and sold many cars and I alway remove the plates when I hand over the keys. Then again, I had always had a job to explain my ability to pay for the car when tax time came. Now I do not work.
Take a look at the Fast and Furious Five where they got a ton of money.
They robbed a safe from the Brazilian police station. It was drug money or something but they stole it. The movie ends with each one of them in a big house, each with new cars. No mention of how they got the title to those. No mention of how they explained where they got the money.
Money is glamorized in society, which is now a global community. The ills of taxes are left out of the equation.
If pink sand is suddenly valued at $1500 per ounce, is it taxable?
No
If I make money that is not paper and ink dollars, is that taxable? No. In my opinion, it is not taxable until I buy dollars with it. So I do not buy dollars. End of story.
Old people called Senators, who are just now mastering email, might write laws about crypto-currencies. But that is like a toddler on a piano. Cute, but not music. Really annoying after a while.
List of old Senators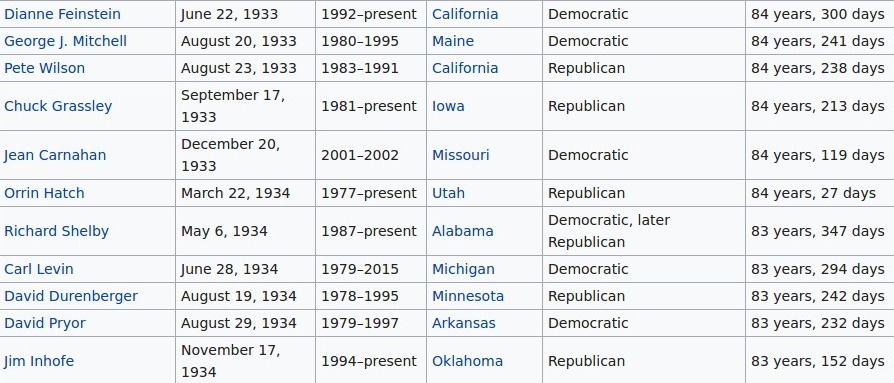 source
What happened to retiring at sixty five?
I don't really want an 85-year-old taxi driver, accountant, or doctor. Why should the laws be written by these guys? How about a test to see if they know what is happening around them. How about technical knowledge being a must!
I am not going to try to launder something that is clean. In fact, much cleaner than the dollar. None of my steem has any cocaine residue on it. I am not going to declare it as an asset until there are clear laws in place. In other words, those old Senators need to die off first.
No 1040 Submitted.
Yeah, you guessed it. I did not file taxes again this year in any country. No need to. I don't earn dollars or any other paper. But that may change.
I have been exploring options to get away from renting because I would like to have something real besides shiny metal. I do not mind paying taxes on imaginary earnings in order to make people believe I am a slave to debt like all normal people. This needs to be slow and gentle. It's time consuming and expensive.
I am meeting with accountants and lawyers to see what can be done to explain money that seems to have come out of thin air, but I refuse to say the word crypto or bitcoin. These are people who have known me for twenty years and know that there is no way I am breaking any current law.
The process starts with renewing my ID without revealing my current address, then declaring earnings and buying some small property. This has kept me busy and when I looked, I had not posted anything in over a month! You have my comments and votes always :) Now you have a post!
All this to say that I have been reluctantly seeking to enter back into the visible society.


this could be a really stupid move - my gut feeling.
How will you explain your good fortune when Steem hits $300.00 per? Does anyone have experience declaring coins or the sale of them?

Thanks for taking time...

Remember. Your job is to make sure people know that simply putting it "on the blockchain" does NOT mean that it is on the Bitcoin (or another reliable decentralized) blockchain.