Recently I came across a great startup that is changing the way art world works!
The guys from Art Money are not the first ones who aim at making art world more open and make art more affordable.
I've posted before about Wydr, a Tinder for art, and Magnus, a Shazam for art.
To me it's clear that the current trend is going towards opening the art world to the larger audience and making art more available for people to enjoy and collect.
Art Money project is probably the real game changer in this sense.
This project provides interest free loans for buying art
The structure of the deal is quite simple - you can get financing from $5,000 to $30,000 with repayments spread equally over 10 months with zero interest.
Just as simple as that.
So how does it all work?
Actually, as the website says, it's quite simple.
You can apply for a loan on their website artmoney.com, or right in the place where you spotted the artwork you loved - in an art fair or in the participating gallery.
Currently, you can do it in a few galleries in New York, but also quite many of them in Australia and New Zealand.
They also had booths at some important art fairs, so it seems to me the guys are going in the right direction and soon will be available to a larger audience!
Their business is simple - they get their commission for the sale of the artwork from the gallery.
That makes it possible to offer the loan to the art buyers at 0 percent interest rate!
I believe this is a very useful tool for the low-to-medium tier art collectors, who purchase works below $50k.
It's widely thought that the art market consists mainly of these 7-digits blue chip works sales that we all talk about for months after the auctions.
💰💰💰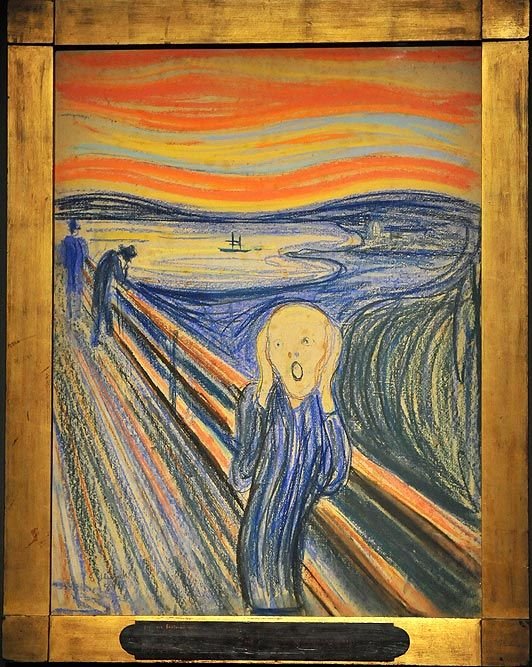 Edward Munch, The Scream (pastel version), image credit
But it's actually not true and the market is largely moved by the lower tier sales.
That's why, I believe, the opportunity to sell artworks on credit without taking any financial risks is also a great move forward for the commercial galleries!
They can even market it differently - the work can be $15,000 or $1,500 a month.
While for the majority of the population this is still hell lot of money, but for the art admirers this can be a good deal.
Still my favorite Alex Katz paintings are not moving closer to the walls in my living room with this service - the prices are well above the maximum limit for the loan... 😊