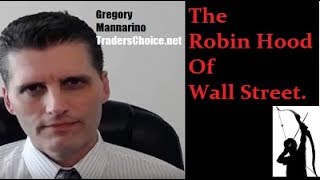 3 rounds of bad economic news in just the past 2 days, and stocks are under pressure.
In my opinion corporations are going to engage in a massive effort to push up their own stocks VIA buying back their own stock.
Investors are already maxed out with margin debt at an all time record high, and consumers are also in more debt than ever.
Today, Fed. Chair Powell admitted on LIVE TV that the US is on an unsustainable fiscal path.
In order for the charade of this fake market to pile on more "engineered" gains, corporations will have to buy back huge blocks of their own stock...
Gregory Mannarino
$$$ RIP THIS MARKETS FACE OFF 100% FOR FREE. Click here: https://www.traderschoice.net/
Into Crypto's? The free charts on my website of Steem, Bitcoin, Ripple, Ether, and Litecoin, are all LIVE 24-7. Click here: https://www.traderschoice.net/
PLEASE PAY IT FORWARD. What good deed will you do today!
Live with purpose, make a difference.