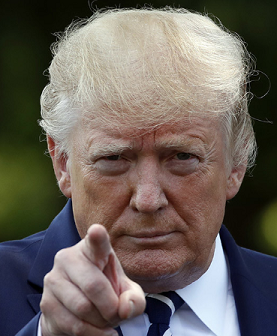 All direct statements made by DJT in Sept 12 2016
Low Interest Rates Creating A False Market.
By keeping interest rates low, the Fed has created a "false stock market,"
American savers are the worst hit by the Fed's easy monetary policies, Trump said. "The ones who did it right — they saved their money [and] they cut down on their mortgages, ... and now they're practically getting zero interest on the money."
As a real estate businessman, Trump said: "I love low interest rates," but for the good of the nation, rates should be higher.
By keeping interest rates low, the Fed has created a "false stock market,"
Link.. TRUMP: https://www.cnbc.com/2016/09/12/trump-says-fed-chief-yellen-should-be-ashamed.html?fbclid=IwAR1Q7_gtExcbMjHEjj8cYGaZj9Pg4PqE0a1J5mGs7JrOOO2ArvY5ywOJuo4