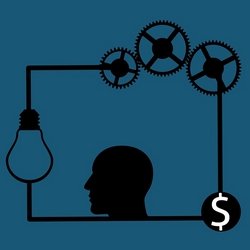 ---
Let us look at two services: McMoney and Money SMS. Both can be found directly in the Android Play Store or on their respective websites.
Once registered with your number, they send you messages (random numbers and letters) every now and then to test their reach or to calibrate services.
At the time of this post, Money SMS doesn't allow any more registrations, at least in my region (NRW, Germany). But this can change in the future. So, McMoney it is, for now.
It's as easy as it sounds:
Install the app
Register with your number
Receive messages that gain you a bit of money (it's mostly in the 0.0Xs/SMS; amount differs from region to region)
Set availabilty to your needs (24 h recommended)
Cash out via PayPal (5$ upwards)
The number you register with should be the number of the Smartphone the app is installed on. Had it wrong the first time, but the support helped quickly.
Summary
Upsides:
Very low effort ✔️
Next to no maintenance after that ✔️
Cash-out method PayPal (low limit: 5$) ✔️
Downsides:
Get additional notifications on your phone that add to the static ❌
Conclusion:
Little money, but for even less effort. Worth to look into.
---
Have a good time and as always: Stay safe!
---
Clarification:
I will never give you financial advice, nor do I endorse you to do something that could be risky or to do anything at all. What you do is your decision only. I do not guarantee the safety or even the usability of these third party solutions and services. I am not liable for any damages, nor am I to be held responsible. The services, apps, tools and the like I present on this blog could always prove untrustworthy – if not now, maybe later on. But keep in mind: I don't want to harm anyone and have no advantages from a bad reputation. Just use your own reason and be sceptical. Always.
---

The Passive Income Hub – Because there are better things than labor.
You like what you just read and want to support the research?
Please consider the PayPal link here or in the blog description.
Thank you!
---
Pictures (in order of appearance):
mohamed_hassan
Posted using Partiko Android