Have you imagined a platform which is decentralized and always ready and willing to be for your created digital goods like movies , games , music and almost everything you can offer and do this with perfection?
I guess you will be saying "dats not possible" but I'm glad to inform you that platform is on its way and about taking off so get ready to join the waggon.
WHAT EXACTLY IS THE NAME OF THIS PLATFORM?
I'm glad you asked and I will be giving it to you without wasting much of your time.
It is called QRAVITY.
Qravity is a platform set up to overcome all the problems associated with creative works including proper pricing.
The system is decentralized with integrated projects management tools. You just need to create your product and the patform makes it easier for you to monitor and track your progress and returns. It also help in the area of marketing through third party apps and stores and render your digigital goods consumable and you are paid for your work.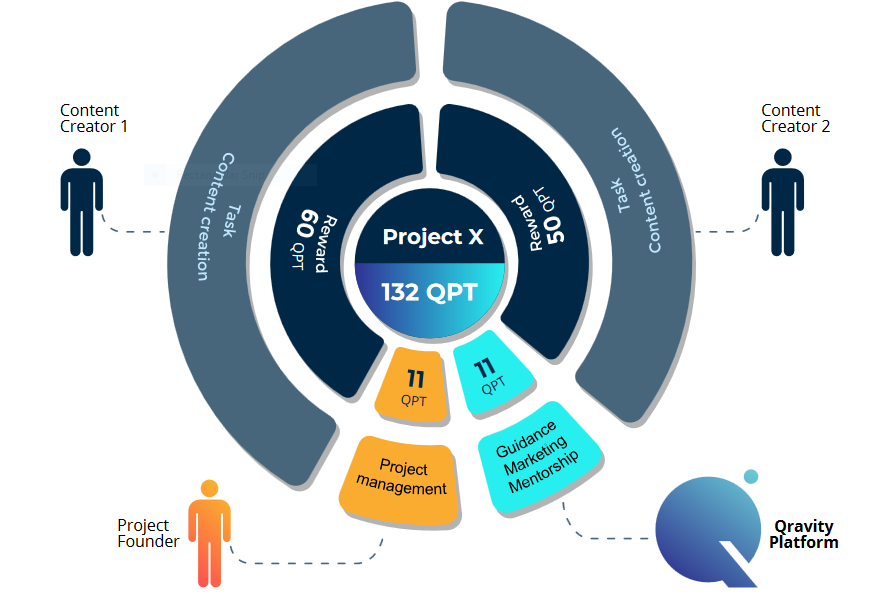 HOW AM I BEING PAID?
Good question. Lets dive into that.
Qravity operates within a blockchain in a decentralized system and utilizes the Etherium network by using its own unique currency which is tradable on exchanges. The creator of the digital good can assign a value to his or her goods and is being paid using the unique currency in the platform.
HOW CAN I BE PART OF THIS GREAT PLATFORM?
I knew that was coming. This is it
Qravity is giving out the opportuinity to thr public to be part of her ICO.
QCO which is her currency will be offered to the public for sale for those ready to be early investors and this will be done during the crowd sale and the token can be used for a variety of things such as assessing digital goods and even creation of digital goods within the platform.
The token will be ERC-20 and will be distributed as shown below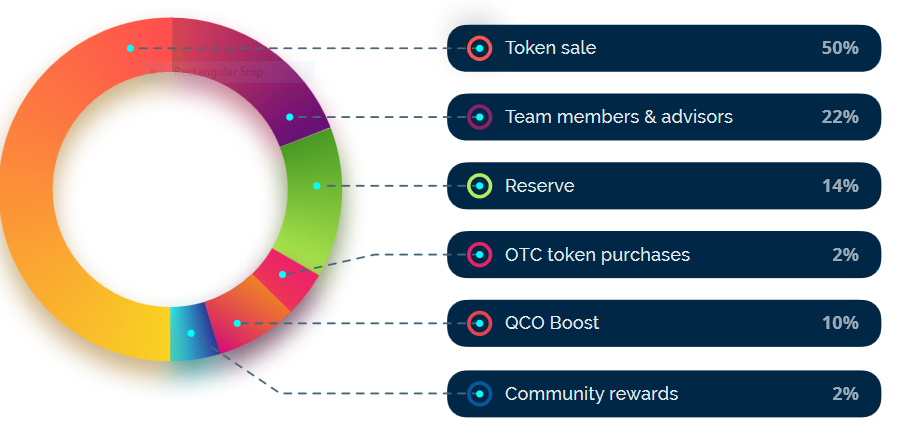 WHEN IS THE TOKEN SALE?
I guess you cant wait. Just check below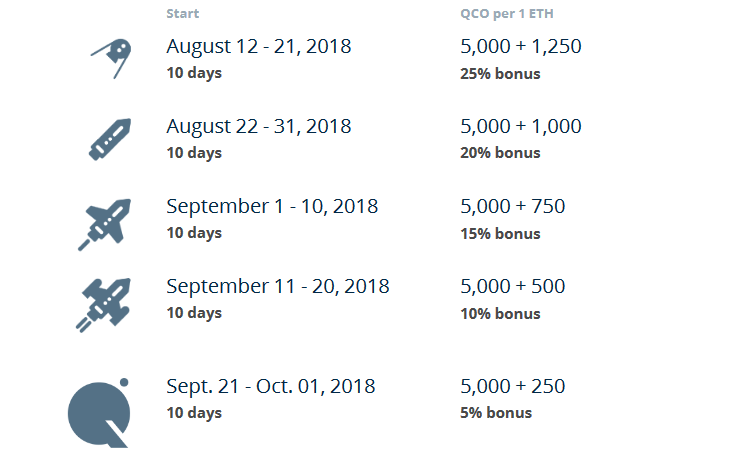 More information can be gotten from
https//qravity.com/en