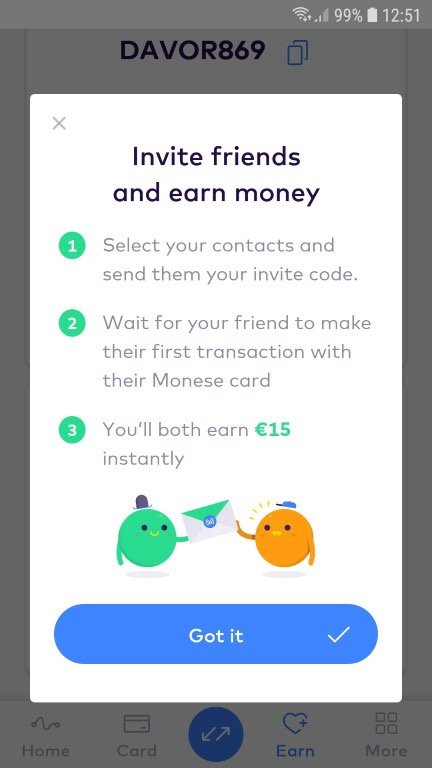 Note: The offer is available only for European residents (UK included).
This is Monese referral for €15 or £15 with limited time offer! You only need to then order a free Monese debit card and make one transaction with it (which means you can spend 1€ in a shop, for example. Incoming transactions are not counted). By doing this you will be eligible for a welcome gift in the amount of €15 or £15 (depends on the currency you topped up your account).
Download Monese mobile app here: https://monese.app.link/wYZc1cAUXX?invite=RICAR085 . Sign up is FREE and it will not take you more than 5 minutes.
This welcome gift promotion is valid for residents of these countries: Austria, Belgium, Cyprus, Estonia, Finland, France, Germany, Greece, Ireland, Italy, Latvia, Lithuania, Luxembourg, Malta, Netherlands, Portugal, Slovakia, Slovenia, Spain and the UK.
Any question please write a comment to this post.
Posted using Partiko iOS