Too good to be true?
It most likely is.
When I grew up, my parents always told me that "Nothing is ever free."
If you want something, you will have to pay for it.
Whether it's time, money or your private data. You have to pay for anything.
You could earn some extra bucks by doing those "micro-jobs" online, but those will definitely cost you a lot of time and pay very little per hour. Online Surveys would not only take your time, but most likely also a lot of vital data, which is rather unpleasant when you think about it. Especially for such a minuscule pay.
In Recent Times, It Changed?
However it seems like that this attitude of "nothing is ever free" seems to change. Not only all those "Airdrops" in Cryptocurrencies propping up could make you rich.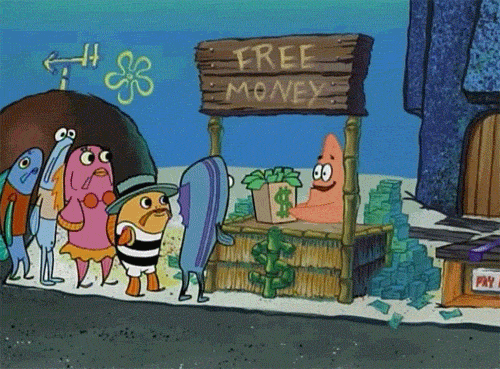 There also seems to be a shift in society to promote a basic and universal income, whether it's
MannaBase
or
SwiftDemand
, which both proclaimed that they want to achieve a universal basic income, albeit in a much smaller scale. Manna, for example, tries to distribute just enough so people participating receive enough Manna/Money to buy food. From my point of view, a very generous idea.
Others try to create, build and achieve a universal and widely-adopted payment system like Byteball or Initiative Q and hand out "starting credits" to make people actually use their system and - not only - drive the adoption of said system up, but also promote it a little and furthermore increase the value of this "intermediate" currency.
We can see how Byteball is a prime-example of a possible Backfire-Effect, where they thought that, by handing out some Bytes to a large audience (i.e. Steemit), would definitely make those recipients use another payment system.
They, however, did not think about Steemians just wanting more (Steem)power that they'd suck all rewards in Bytes they get out of it and invest it in Steem(power) instead.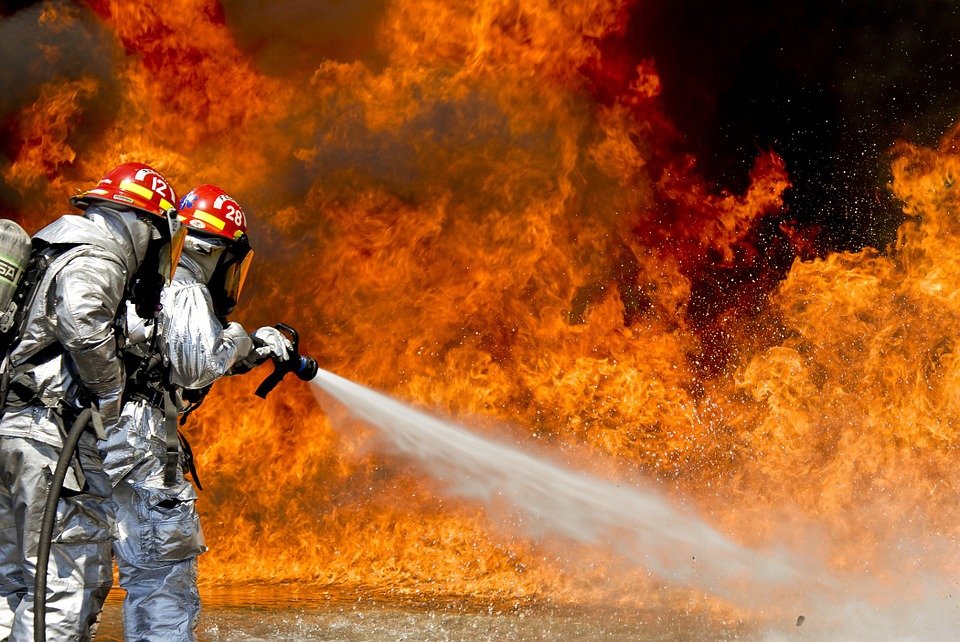 Representation of Byteball-Team fighthing the abusers, Pixabay.com, CC0 License.

Not only that, but they also forgot that - if some money is to be made easily - people will try to pull out as much from it, and even go to dishonest methods to try to get even more from it. One Steemians - not be named - created over 400 accounts just for the Byteball-referral system, which means (for a reward of 5$ each) he got at least 2'000$ out of Byteball. I, for one, received my Byteballs, and got 20$, by comparison.
However, this is still technically "free" money!
But, why? Simple.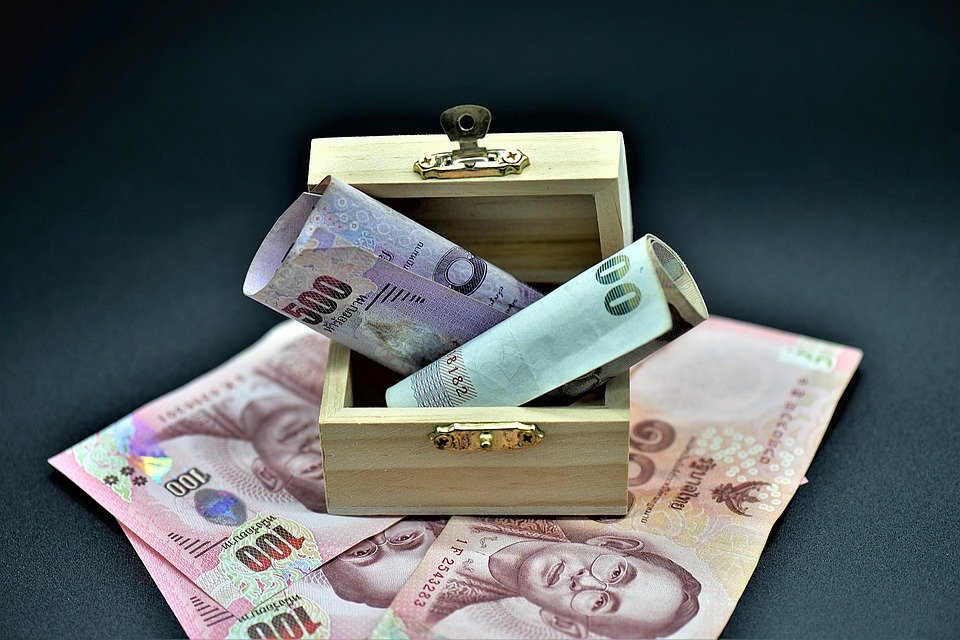 Pixabay.com, CC0 License.
In the aforementioned MannaBase and SwiftDemand, one simply has to "prove" they're a single human being to receive rewards, which is solely to prevent abuse and totally not to sell data in the future, possibly.
Byteball and InitiativeQ on the other hand seem to be solely interested into getting their product to the masses at first, before going further to think about what could happen. Before the abuse with the referral-system at Byteball started, creating 400 accounts and referring them wasn't much of a problem. You have to, however, submit a name and e-mail-address. Whether they take your data to sell it elsewhere is a valid question that remains to be answered.
Intriguingly enough, the only "demand" they have to you getting paid is a friendly request to, please, just keep using the software/service and not abandon it.
Whether this actually works can be seen in all services offered currently.
---
Redistribution Of Wealth is the key!
From what I can tell, these systems work because we attribute a value to what we get. Basically, this can be easily explained by explaining how money, in general, works. But, This is a topic for another article. In general, though, without adoption, there is no value. So, That's where those "redistributions" kick in.
What are Airdrops?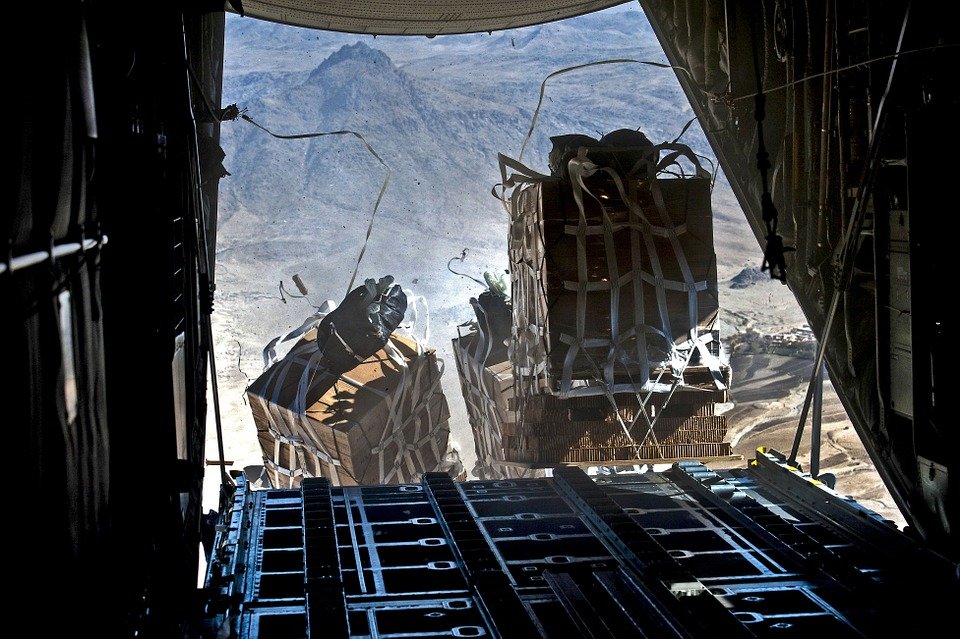 Airdrops, Pixabay.com, CC0 License.
Whenever a new crypto-currency appears it definitely needs people using it. So, if an Ethereum-Chain-based Coin would be created, one could hand out a specific amount of that new coin to those who already own some ETH.
This means you raise awareness for your coin (because people can get something for free) and you get potential users for your coin, which would also increase its value and, furthermore, grant more awareness and visibility. Whenever a new coin arises, therefore, most likely an ICO is accompanied by a small to large airdrop of some of those coins to holders of another. Having a broad and large stake to move around when needed can be a major advantage when holding another coin is prerequisite for it.[S]
From my point of view, the most honest and profitable way of earning honest "free money" as there are sites and messenger-channels that alert you when something goes live.
What is MannaBase?
MannaBase describes itself as "the people's currency" and aims to create a "Universal Basic Income" where you only have to "prove" that you're a real person by entering your address. After that, you will receive "Manna"-funds, a cryptocurrency currently valued at 0.0022US$/Manna. My weekly payout via MannaBase is 15 Manna on average.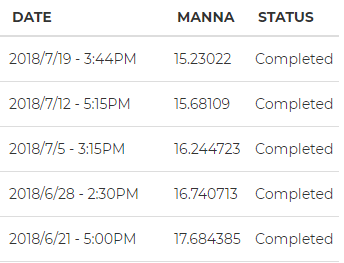 Therefore 0.03$/week. Albeit they planned to create a network where one earns enough to buy food with said currency, it (technically) stopped dead in their tracks because the payout is too little, the currency has no use and no adoption whatsoever. Basically useless for earning a real UBI.
The MannaBase-Referral-Link.
If you still have weird hopes in that project.
What is SwiftDemand?
Comparable to MannaBase, SwiftDemand also wants to create a universal basic income. They, however, do not have a coin or Blockchain currently, but issue 100 "Swifts" per day for you to claim. These Swifts are projected to be worth approximately 100 Swift at 0.5-1 USD, which would earn you 3.5$-7$/week, if the coin goes "live", which they estimated at Mid-2018.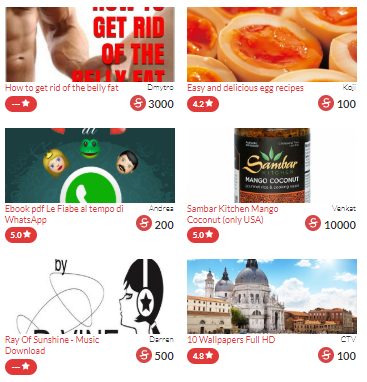 When looking at Swift compared to Manna, the Swift-Token already has a potential use within its own system, where you can offer services and products for said Token via its own market/store. However, it does seem poorly moderated and I would definitely not trust it, especially as you're required for a transfer or use of said coins to submit them your government ID. Still, signing up allows you to collect these coins nonetheless "just to see what happens". When they would get value, one could still verify themself and transfer/work with these coins or use the shop.
The SwiftDemand-Referral-Link.
Sign up, Collect, See what will happen.
What is ByteBall?
Probably the most discussed coin and currency on Steemit right now, way more discussed than Steem and SBD themself. We've all heard what it is, we've all heard what went wrong. To recapitulate in short terms, the Byteball-team thought they need new customers/user so they went to an already-crypto-friendly community and said they'll give some out for free based on the Steemians reputation, which equals to roughly 10-80$ per person.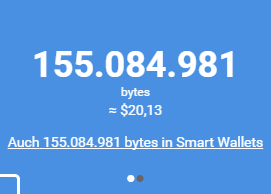 However, they did not take into account that people will heavily abuse it with bots sniping those referral-rewards or spam their refs everywhere and - well, it showed some pretty nasty human behaviour. Basically, some got rich, for everyone else it's a nice coffee bought combined with a total mess and drama.
Though, one has to admit, in hindsight they were and are trying to fix some problems in their system, so that sniping wallets is no longer possible and accounts created after the announcement will no longer receive any rewards.
The Byteball-Referral-Link.
If you haven't, do it now. It's not much, but definitely worth your time.
(compared to other things)
What is InitiativeQ?
InitiativeQ, a possible PayPal-Clone, if I may say.
Their goal is to "create a global currency" which should replace all "outdated systems" like credit cards, cash or wire transfers. To do that they plan to set up their currency called "Q" and hand out to early adopters en masse. That "Q" currency could run parallel to USD, EUR and would work as an intermediate currency when doing transfers like PayPal has their "PayPal balance", but it would simply be called "Q". Especially outlandish does seem the claim that they can hand out 10'000-200'000 Q and each Q should equate to roughly one USD.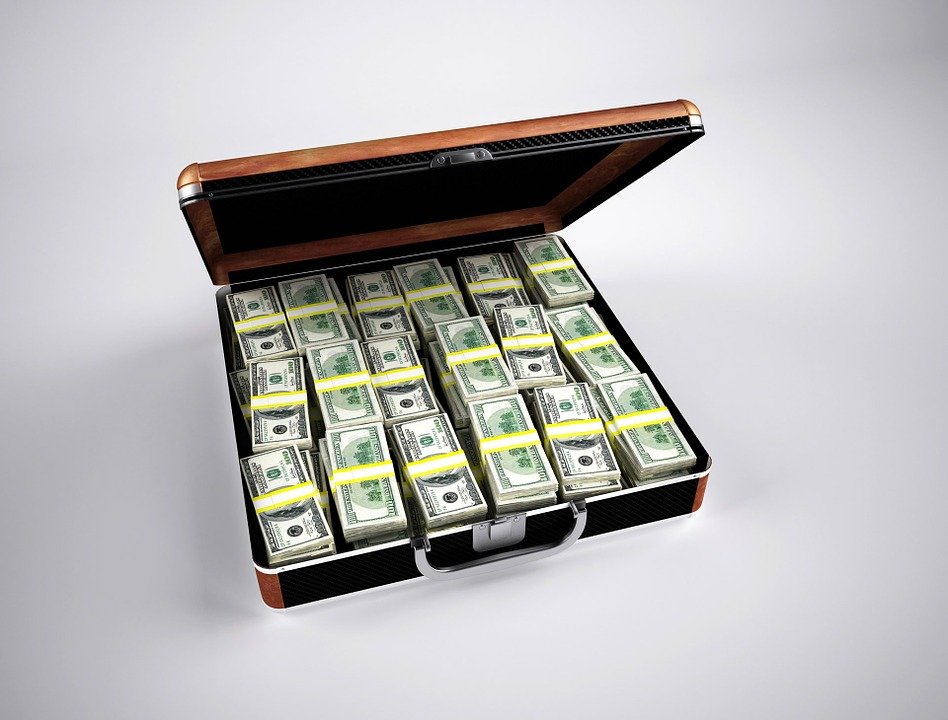 Pot o' Gold? Pot o' Scam?,
Pixabay.com, CC0 License.
They base their "1 Q = 1 USD" estimate on the idea of "velocity of money" and other complex stuff, which is both "quite logical" for a layman and yet "too good to be true". Still, that doesn't justify the weirdly absurd sums of "10'000-200'000 USD just for signing up". They must be selling data, otherwise we would have to assume there is a wealthy person who got bored with their cash?
Important to note is that InitiativeQ is centralized and not a crypto-currency, whereas the aforementioned are all about crypto.
In general, there are two possibilities.
It could either be a marvelous scam to collect data from all the people who would fall for a "get-rich-quick-scheme" and "ponzi"/"pyramid"-methods or they really do want to create a new payment-platform and global currency, which would really make those early adopters quite a fortune "so that system gets wide adoption".
The Initiative Q-Referral- and Invite-Link.
Either a perfect scam, or a legit way of getting some bucks.
Though, it seems quite sincere - but I could be hella mistaken.
---
In conclusion,
technically no one will offer you something legit to get rich quick anywhere.
But, sometimes, one can be lucky and earn at least a few bucks from a "side-hustle" like this one - but runs the risk of exposing themself, their data and anything that's high and holy to them. Whether someone joins any service that promises them anything "for free" should be very cautious and think twice. Still, any opportunity is either a win like buying 100'000 BTC in 2013 for 3$ each making 300'000$ to 750'000'000$ or a loss like buying Bitconnect for 400$ each, which later dropped to 1$ each, turning 300'000$ of family savings into a measly 750$.
Sometimes you're glad you've missed an opportunity, sometimes you're not.
That's life.
Should you join in then?
Well, that's up to you.
I was just offering you some links and ideas on what (currently) gives you something
"for free"
, which could also steal very vital and viable data and information from you. Personally, I am not sure whether SwiftDemand or InitiativeQ will kick off and make us all rich, though I hope the latter will. However, I am sure that MannaBase is dead and Airdrops are always a good choice in earning a couple of coins more. Do as you please. ;)
If you found it helpful or want something corrected,
please let me know. :)
Best Regards,
@Serylt.

Disclaimer:
Use all services at your own risk. I can neither know for certain whether there is a scam or if they sell your data or whether this will make you rich quick. By signing up to any of these you agree to not hold me liable for any damage that might occur by using said services, as I do not know if they entail any further dangers.
I do assume one can gain a little by said services, but whether it's worth the dangers - is solely up to your discretion.