This large China gaming company is a buy.
The Western media loves to give China a bad spotlight. Despite the negative news the Chinese consumer is growing in wealth which should lead to a powerful tailwind for Chinese stocks. One way to play the trend is with this gaming company.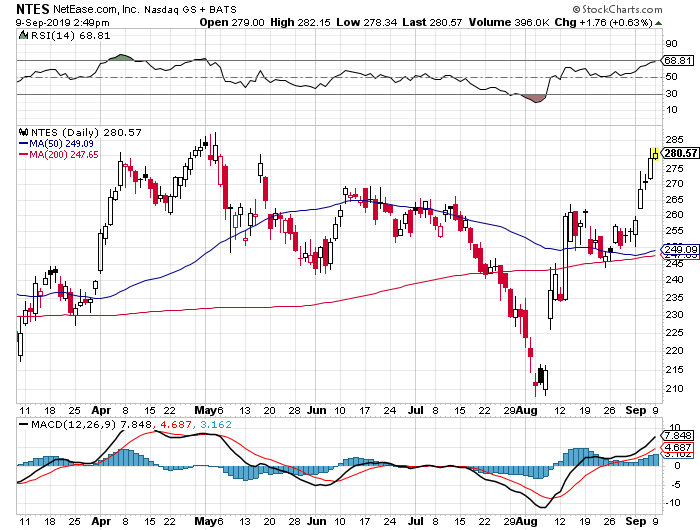 NetEase (NTES) is a $35 billion Chinese gaming giant. The company's massive online multiplayer game, Westward Journey Online II, attracts hundreds of thousands of players. This game is a huge winner however NetEase's bread and butter is in mobile games which make up 60% of its gaming revenue. The company has more than 100 mobile games on the market (mostly in China).
To expand its gaming network, NetEase recently partnered with Activision Blizzard (ATVI). Together they plan to release a new game called Diablo Immortal (the mobile version of the popular franchise) before the end of 2019.
NetEase has grown very quickly from recording revenue of $814 million in 2010 to $10 billion at the end of 2018 with 43% gross margin.
NetEase is a fast-growing company in a booming industry. If you want exposure to the next China stock boom this company is a great option to ride that trend. Take a closer look today.

Disclosure: I wrote this article myself, and it expresses my own opinions. I have no business relationship with any company whose stock is mentioned in this article. The information provided should NOT be considered advice. The topics discussed are risky and have the potential to lose a substantial amount. I am not an investment professional and therefore do not offer individual financial advice. Please do your own research before investing.