Cashless society is coming here is how to benefit.
This company is leading the way to a contactless-payments future. The experiment began in New York subway last May with contactless-payment turnstiles. Rather than buying and loading a MetroCard, riders can simply use mobile payments (like Apple Pay) and contactless bank cards. The turnstiles run on hardware developed by the small, $2 billion technology firm Cubic (CUB).
The company won a massive $574 million contract to update payment collection in New York's public transit system in 2017. Boston also signed a deal with Cubic in 2017 worth $575 million to switch its subway system to contactless mobile and contactless bank card payments. Then in 2018, California signed a $461 million deal to convert the San Francisco area's regional transit-payment system.
Analysts expect Cubic will increase sales by 20% in 2019 to around $1.4 billion in total sales and shares have traded in a nice upward slop this year.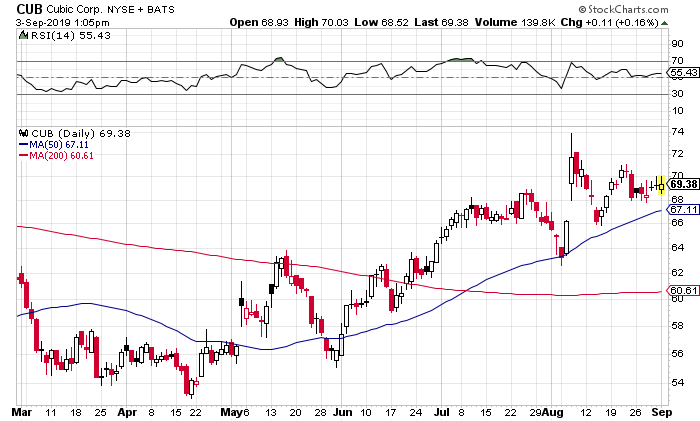 Cubic is the technology company that's changing how we pay look at buying shares today.

Disclosure: I wrote this article myself, and it expresses my own opinions. I have no business relationship with any company whose stock is mentioned in this article. The information provided should NOT be considered advice. The topics discussed are risky and have the potential to lose a substantial amount. I am not an investment professional and therefore do not offer individual financial advice. Please do your own research before investing.