World Class Company with Strong Cash Flows
This company is one of the largest databases of clinical lab results in the world. The company shares should benefit as continued rally in U.S. Stocks. Quest Diagnostics (DGX) is a top provider of diagnostic medical information services in the world. Quest serves one-third of all adult Americans and half the doctors and hospitals in the U.S.
In today's age of information, Quest has the advantage of being connected to more patients than any other company. Their database of clinical lab results is a very valuable asset. They will use these valuable assets and relationships to continue to grow free cash flow for future years.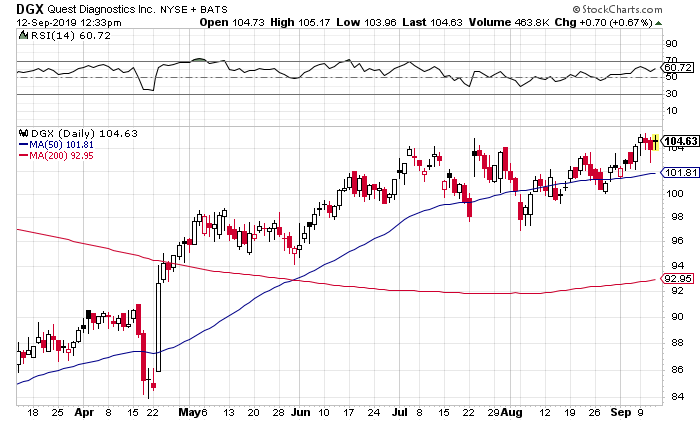 Quest is a leading business that generates a growing free cash flow. Check it out today.

Disclosure: I wrote this article myself, and it expresses my own opinions. I have no business relationship with any company whose stock is mentioned in this article. The information provided should NOT be considered advice. The topics discussed are risky and have the potential to lose a substantial amount. I am not an investment professional and therefore do not offer individual financial advice. Please do your own research before investing.