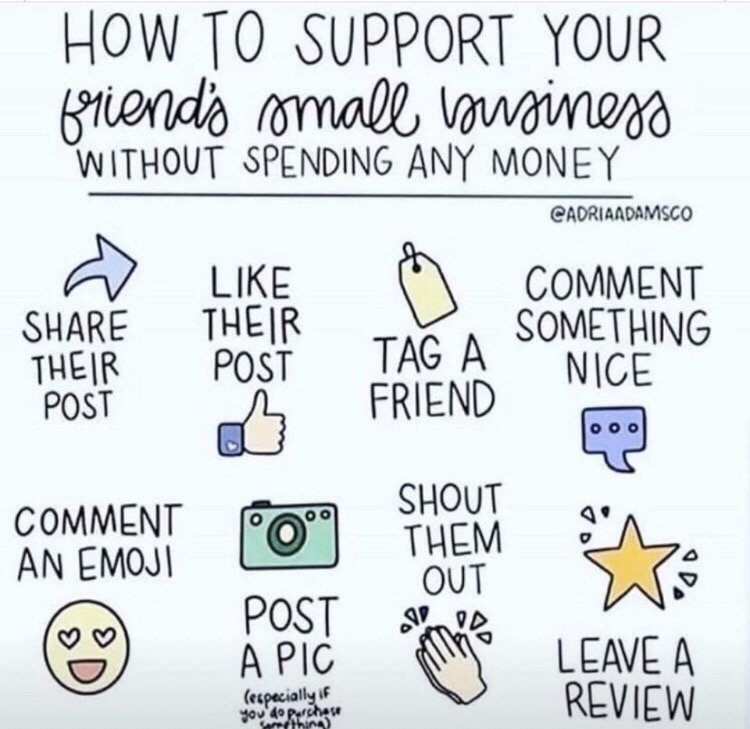 I've previously owned a small business and my wife currently runs her own business. (She's a great naturopath) I have a few friends and acquaintances who also run businesses.
Running a business of any size is a very daunting task. Any help that you can give to these brave people really helps them out.
I think that taking a risk to go into business is a very noble venture and we can all do our part to help them. This image is a good place to start.
Posted using Partiko iOS