First, let's review examples of a Golden Cross.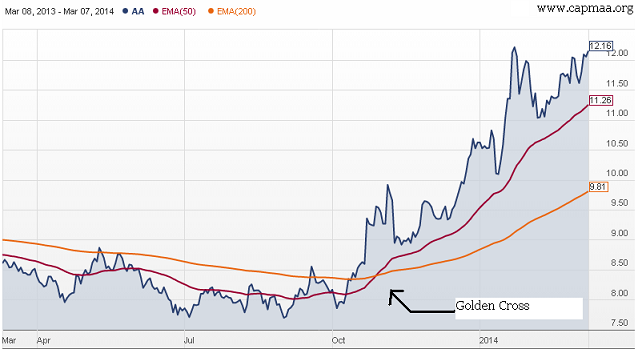 For those of you not familiar with the concept, a Golden Cross (the 50dma crossing UPWARD thru the 200dma) is simply the reflection of recent upward price action.  The chart above provides the most BULLISH Golden Cross where BOTH the 50dma and 200dma are moving UP.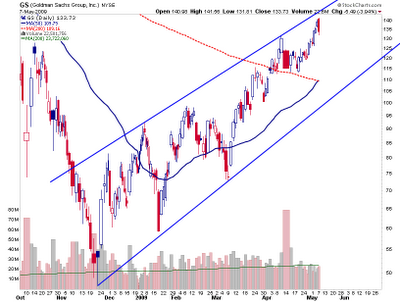 However, notice that the 50dma in a different example above is moving up WHILE the 200dma is moving down.
Have we observed a recent Golden Cross in the metals?  Yes!  Notice the Golden Cross in the GOLD chart below.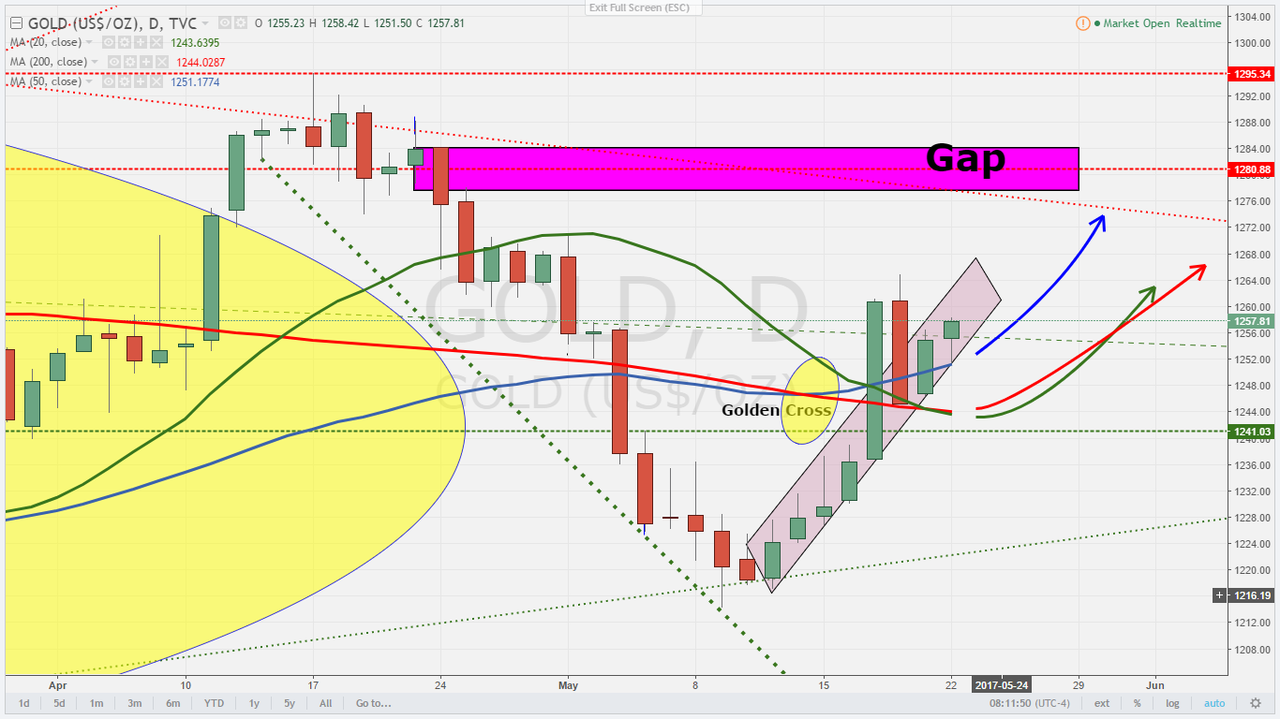 At the time of the cross, the 200dma was still sloped DOWN.  Will that hasten gold's upward move?
Below is the current SILVER chart.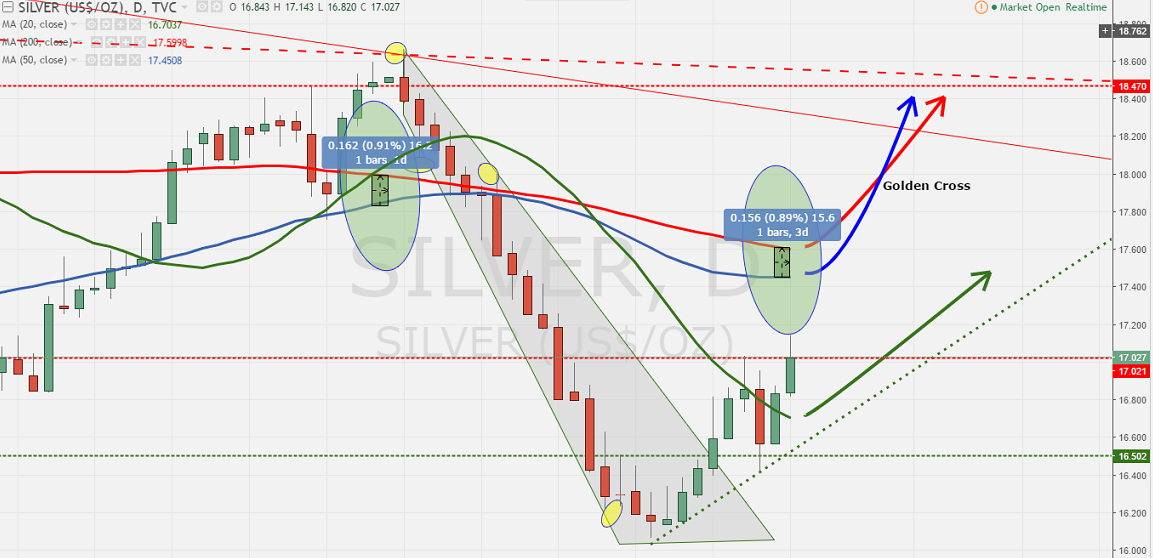 Notice TWO interesting features of the current SILVER chart.  1. Prior to the record 17 day pull-back, the Golden Cross was not in the most bullish position (200dma sloped downward).  2. The current 200dma appears to be turning flat.  SIDEWAYS price action (consolidation) would provide the 200dma an opportunity to "catch up" and actually turn UPWARD while the 50dma continues to move UPWARD.  
So, let's examine silver's last Golden Cross.  It occurred about 14 months ago and during that wave, silver moved UP 55% within a period of 145 days.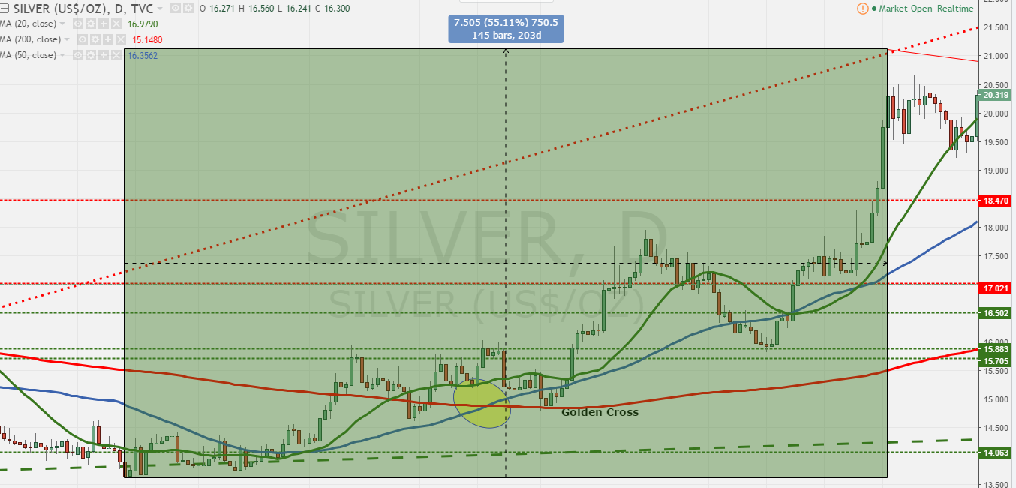 So, let's project where and when silver will complete another 55% (hypothetical) move NORTH.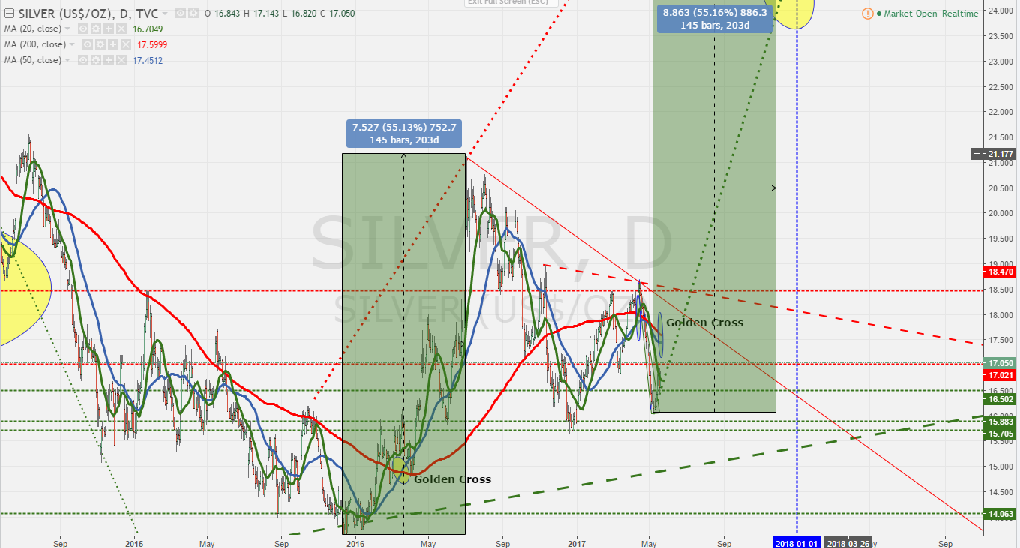 My models have been projecting $25 year-end silver for months and my recent study further confirms my $25 year-end target.  IF history is any indication of future prices (which is UNUSUAL but not impossible), and if Elliott Wave Theory is effective, according to those who study Elliott Wave Theory, $25 is a reasonable end-of-year price.  

Got silver?  
The Maestro!
www.themaestroway.com