The praying mantids, or praying mantises, are named due to its proeminent front legs, which are bent and hold together with an angle that suggests the position of prayer.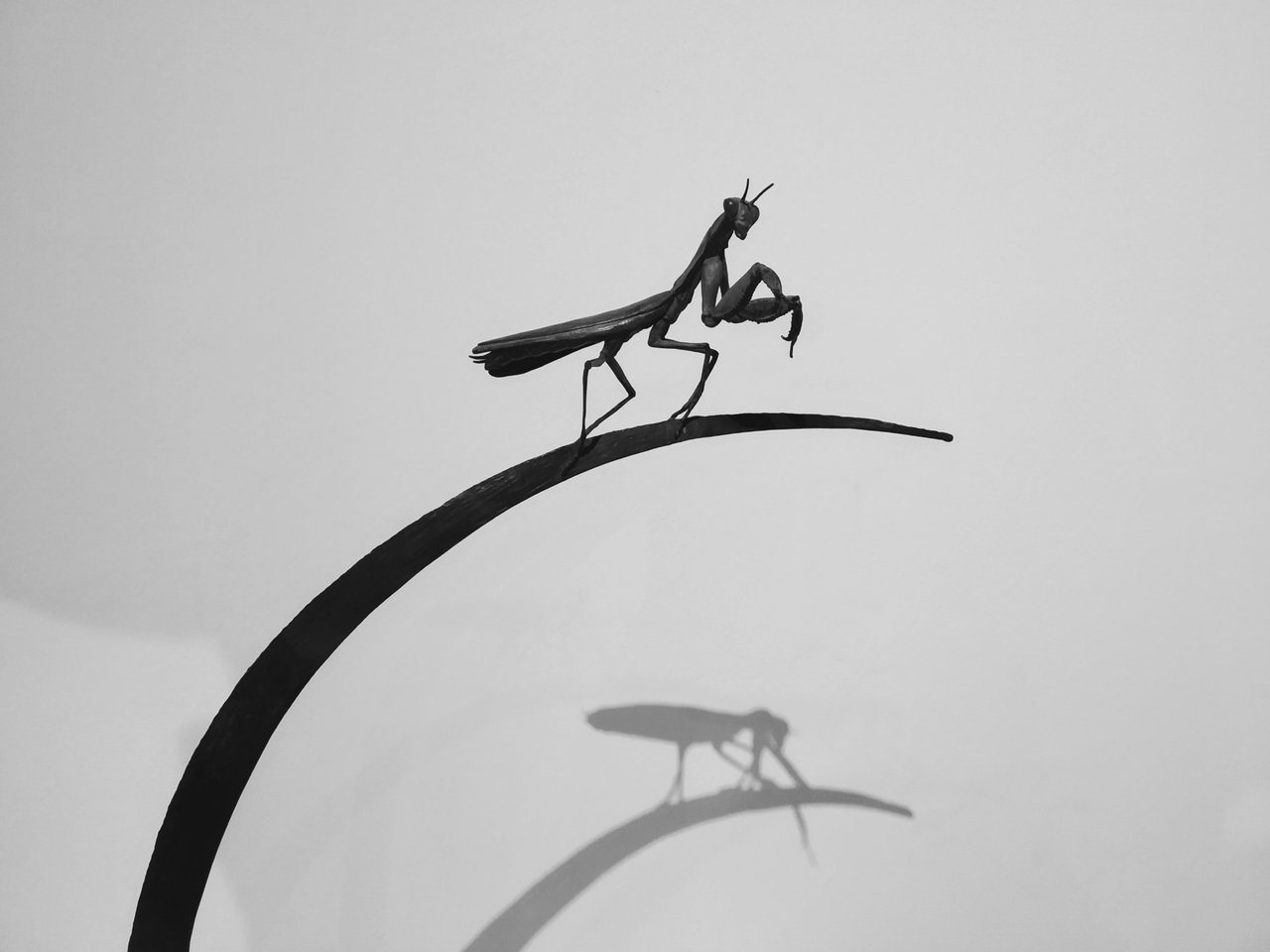 When I was a kid, me and my friends believed that if we stared to this little insect that it would come over our eyes and blind us!!😲 I don't know where this stupid idea came up, maybe another kid wanted to tangle us 🤯 (which happened for a period of time).
Actually these are formidable carnivorous insects that belong to the family Mantidae. One of its features that impressed me the most was the sexual cannibalism perpetrated by females.
More info: Praying Mantis @National Geographic
The praying mantis figure on the photo is in "Casa de la Ciencia" @ Seville