Nope! Not all clouds are puffy fluffs either...
Well, these dark ones looked like some giant was pulling cotton balls apart, and spraying them across the sky!
You can see general lines of 'fire' as if they were shot out in strands... wispy but still kinda in loose balls...
Ok, some imagination, I know... That's what happens when one looks up at the sky, and sees clouds - you make up stories about them!
---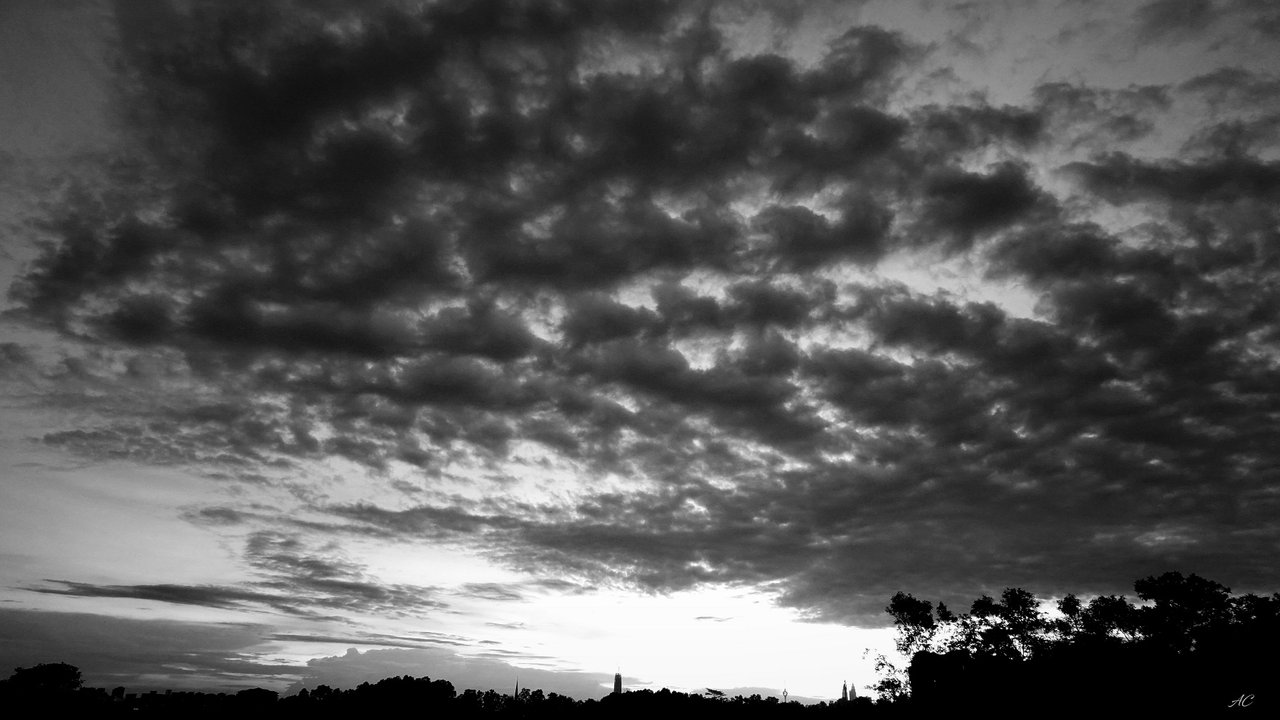 I'm posting this for the B&W Photo Contest ~ Clouds theme by @daveks
---
Captured with SONY A5100 | © image & text original content | click image for fullscreen view
---
---
---



I'm with QURATOR... Are you?

Vote for Qurator as a Steemit Witness
via steemit.com or steemconnect