Cats are pros at this!
You would think they are born with this... this... talent.... of looking as pitiful, or as pleading, or as cute as they want to, in order to get your sympathy!
In this instance, this new kitty (which I hadn't even been introduced to...) came to my table and of course to me... out of the two other people there, and gave me this "Feed me..." face! And some meows....
This was definitely a new kitty at mamak - see.... no *tipped ear!
*A tipped ear is when a stray is a trap, neuter, return (TNR) kitty and the vet trims a bit of its left ear off, as a way to identify it has been neutered, so it does not have to undergo the trauma of getting caught another time. So this seems to be a newly abandoned kitty... 😕
---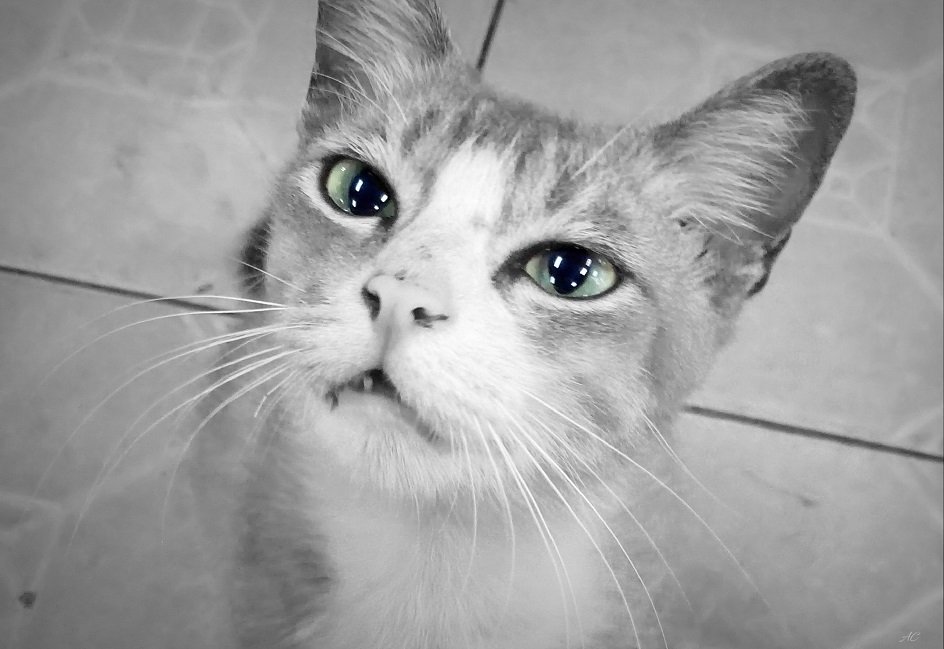 "Feed me...."
"Feeeedddd meeee...."
"Especially chicken... the fried one... or the satay will do..."
Kitty has lovely eyes...
Its lovely eyes is why I love doing a colorsplash here!
---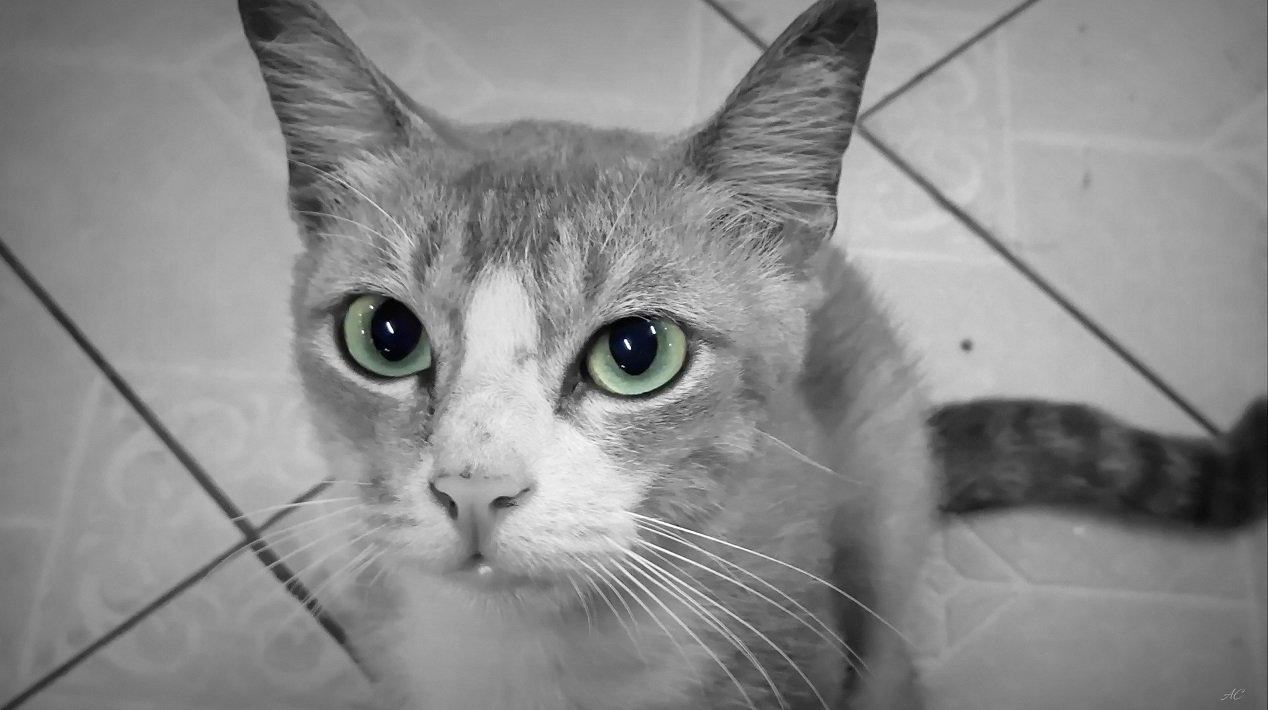 Here's how it started...
Kitty comes to me, looking so sweet, and sad...
And low-key
And NOT needy!
See.... pretty eyes....
---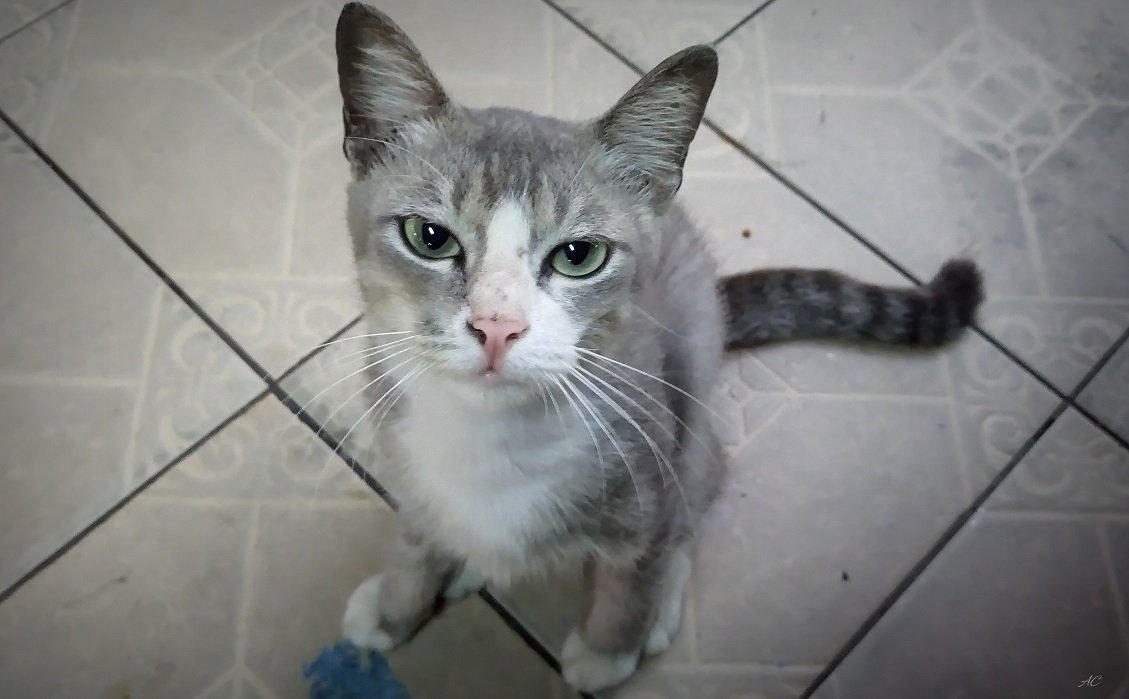 Then......
It shows its true colours!
"MEEOOOWWWWW..........!!!"
Very very loudly too!
Here, it's already starting to give me the evil eye
"You not feeding me?"
"How could you not...."
---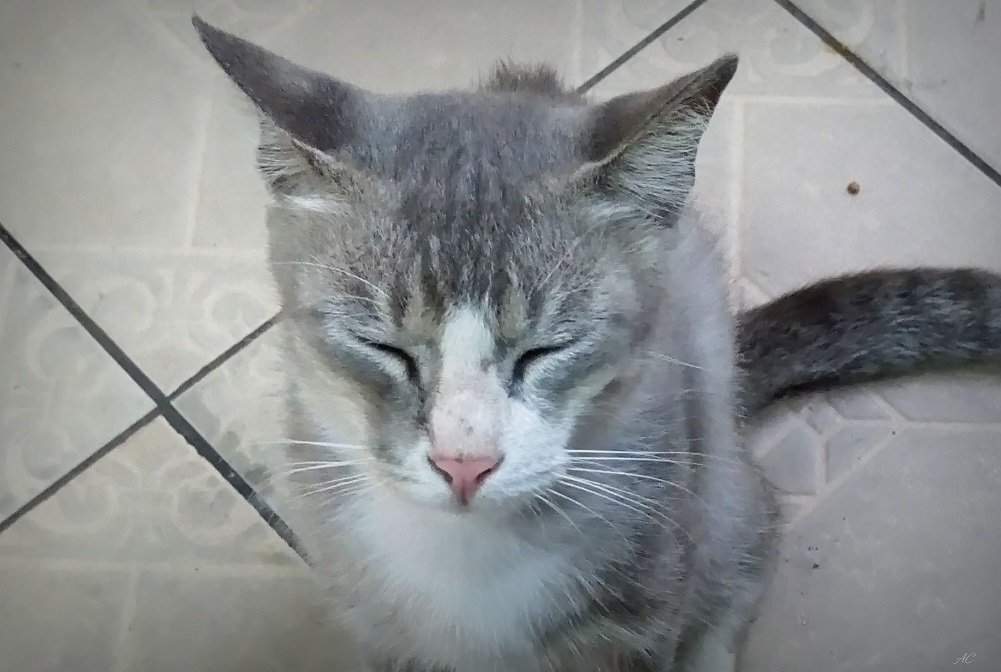 All kitty owners and kitty fans know this look
The 'closed-eyes-you're-cruel' look
At this juncture, some even get more dramatic and turn their backs to you!
While staying right there and not moving an inch!
---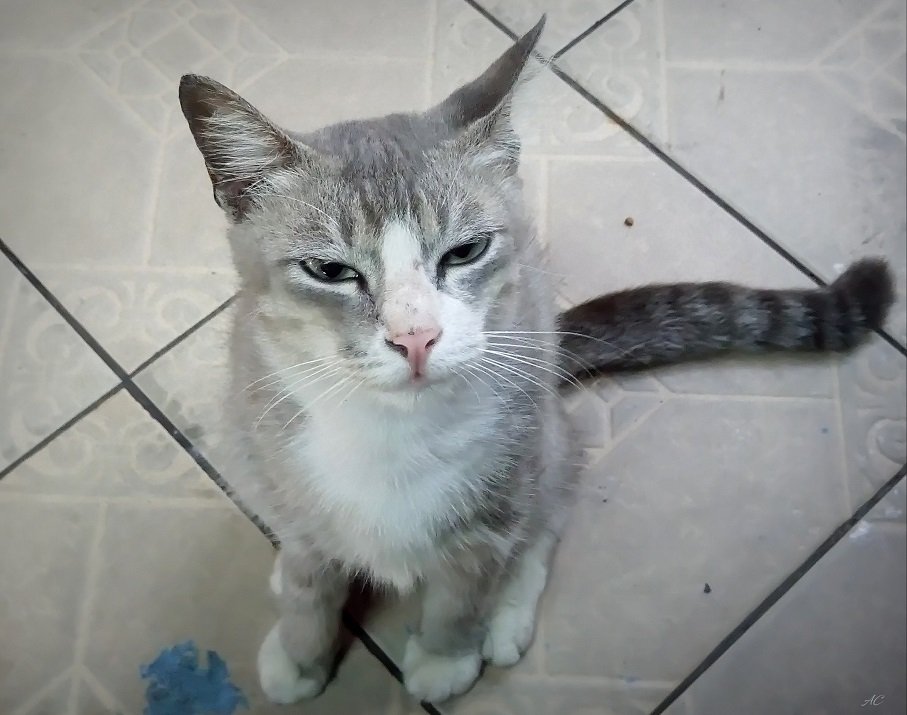 Here she is peeping out a little.... in case you eat all the chicken!
And if she turned her back, she'll be peeping around to check too 😄
ALL kitties are born actors...
and potential Academy Award quality ones too!
No worries...
No kitties were harmed, or left un-fed, in the shooting of this post
Kitty got her fill of chicken and even jumped up on my lap!
Three times!!!
Happy Kitty Day!
oops!
Happy Caturday! 😸🐾
---
Captured with SONY Xperia M5 | © image & text original content | click image for full screen view
#monochromes and #monomad are by @brumest
---



I'm with QURATOR... Are you?