This little guy - yes, it IS little... just about one inch in length, with feelers 3 times its length... - flew into my apartment one evening.
Stayed the night, then disappeared!
In the morning, I very nearly squished it and risked it falling on me - it was squatting on some old curtains.
I might have squealed out loud then...
Of course, I had to brave myself - yes, I am squeamish with all creepy crawlies... - to shoot these; but I must say it was a very good model and stood still for these shots! Probably scared stiff of me too!! Hehe!
---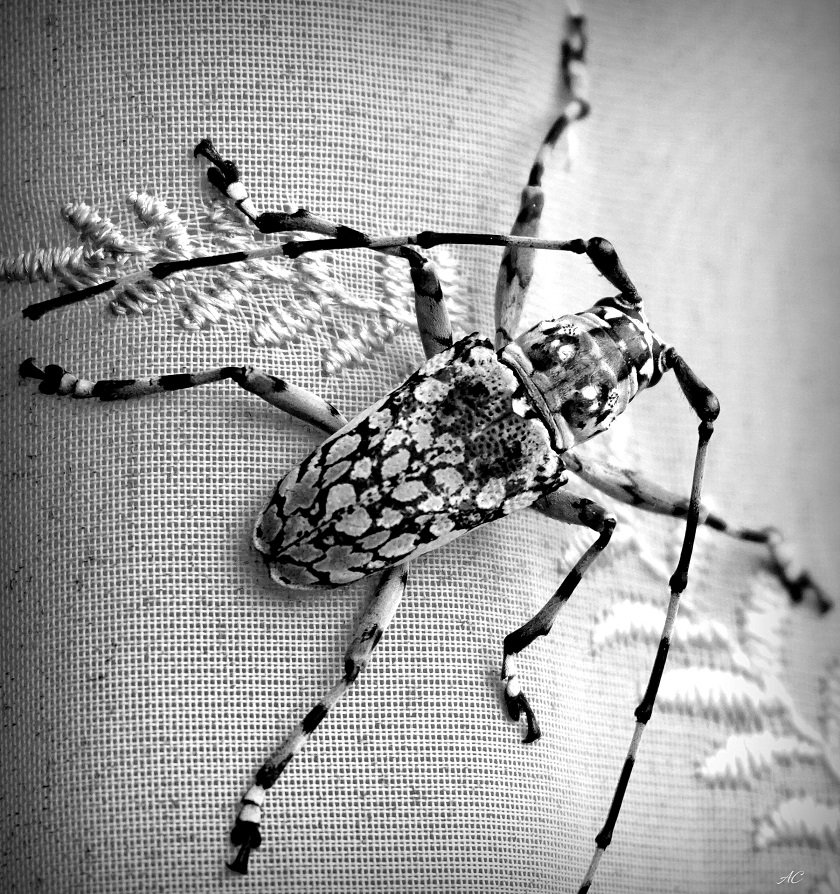 Managed to get this close-up...
It is actually a pretty one
See all the patterns on its back...
Upon zooming in, you can see its got some holes on the upper back, ventilation or breathing holes, maybe?
---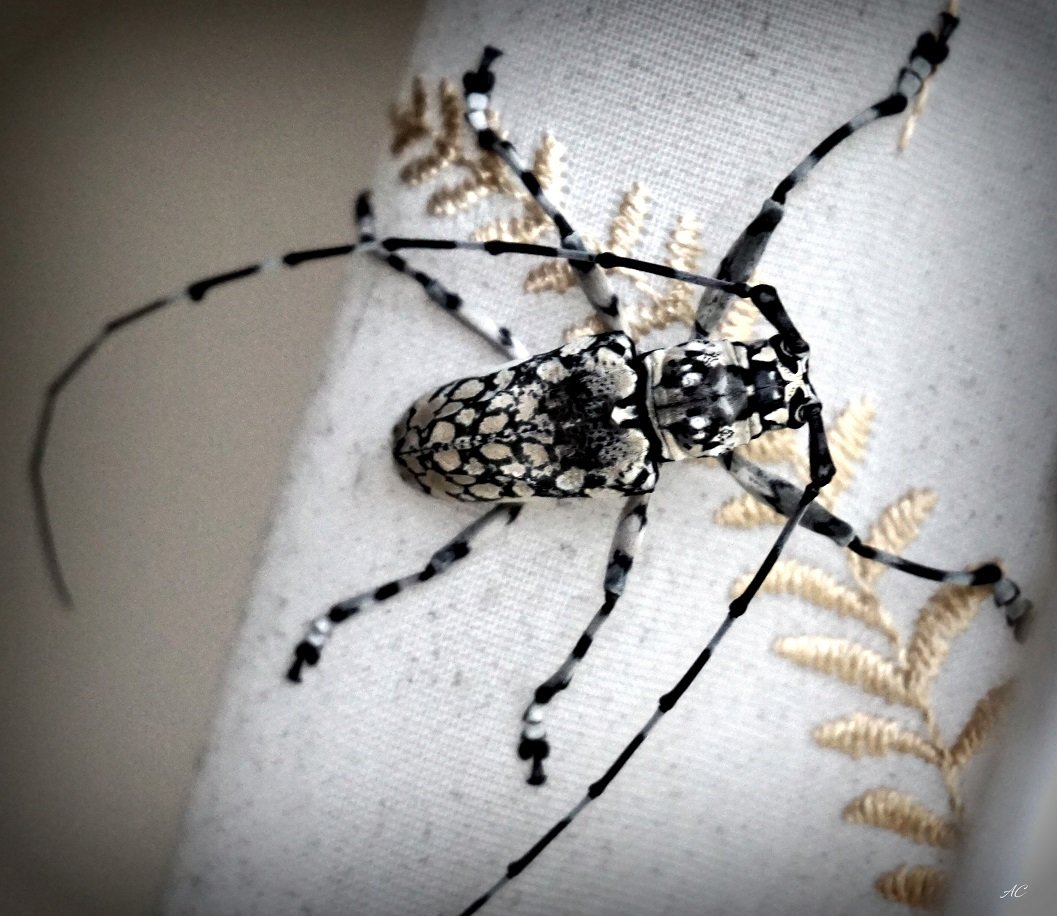 A colour shot here to see its actual colour...
It is almost a monochrome - a light beige... and black
And the patterns extend all the way onto its legs and extra long feelers
---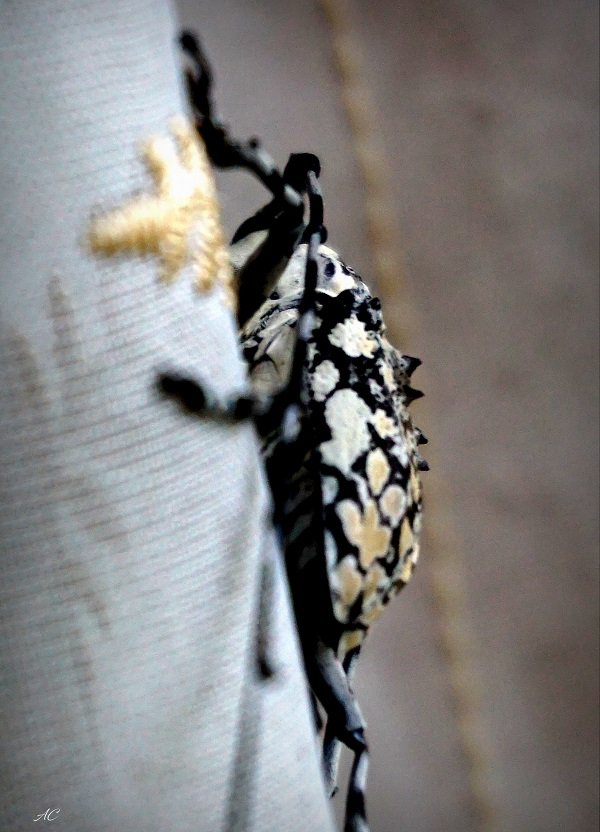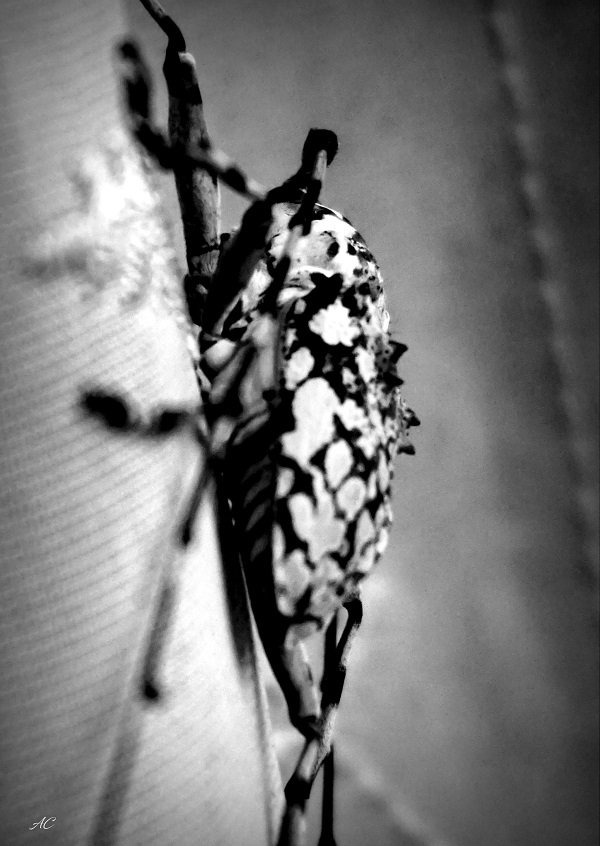 ---
Here, I tried getting some side profiles...
Not too easy as it was rather high up - just about over my head
Look closely... you will see it has little 'horns' on its back - I kid you not!
The horns are near where the holes are on its upper back!
They are very small in actual fact and only visible when viewed sideways, and I saw them when I checked the images on the laptop
I didn't even see it when I was looking at it up close
Not that I went that close to it...
It stood its ground and clung on tightly when I tried to shoo it out the open window
So I left it to exit whenever it wanted with the window wide open
Later when I checked... it was gone...
Unannounced, just as it arrived!
---
Captured with SONY A5100 | © image & text original content | click image for fullscreen view
---
---
---



I'm with QURATOR... Are you?

Vote for Qurator as a Steemit Witness
via steemit.com or steemconnect