A kitty with an attitude... or Cattitude, if you like!
With a capital 'C' too!
Now, which kitty do you know that doesn't have cattitude anyways....
I've known Miss Kitty here for awhile... since she was a teen actually...
She's one of the downstairs neighbour's... and just had a litter of three kittens!
...and now she struts around the neighbourhood, with boyfriends in tow!
Yup, boyfriendssss... You read it right!
That's a story for another day (I think..); today, we are just capturing Miss Kitty
(since I was privileged to have a private photo session with her)
Ahem... let's proceed, shall we...
---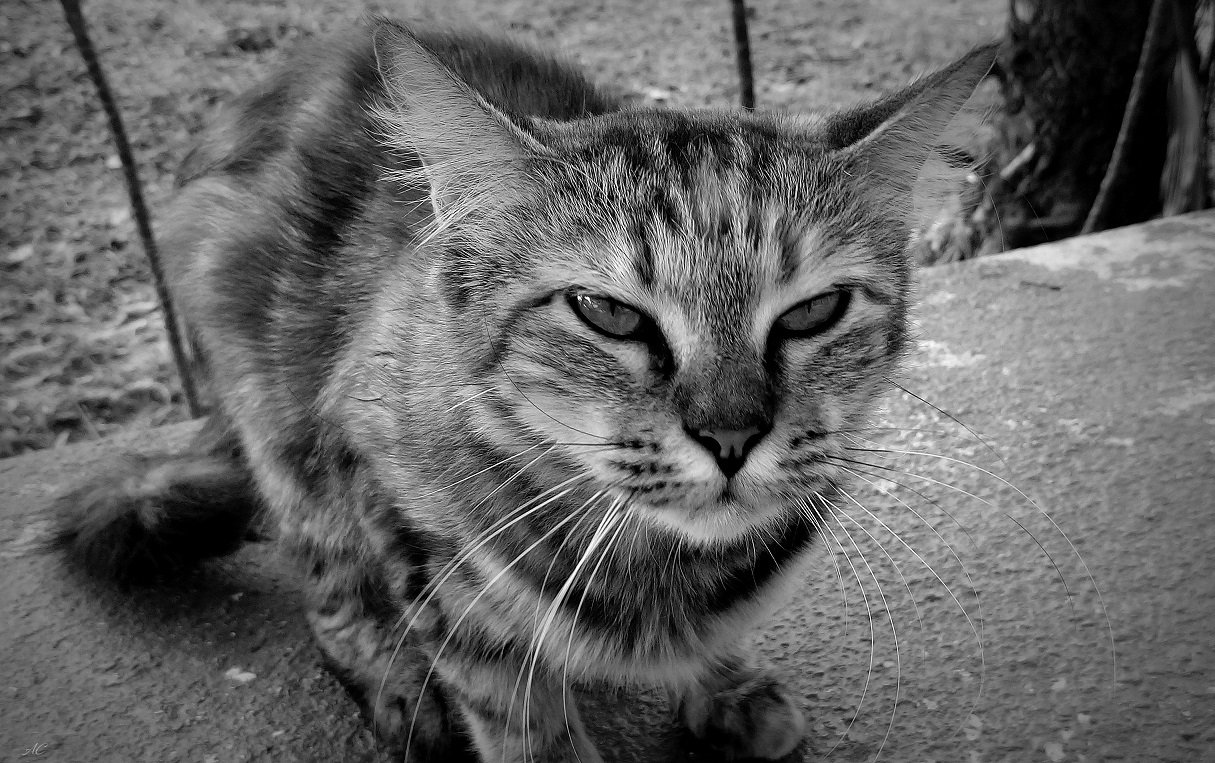 Ok, I wasn't very fair to her
She is a darling...
Very sweet-natured, friendly and loves cuddles, pets, chin and head scratches
However, here, I seem to have caught her at her catty-best!
Meeeooo-wwrrrrr.....
Cattitude, remember...
---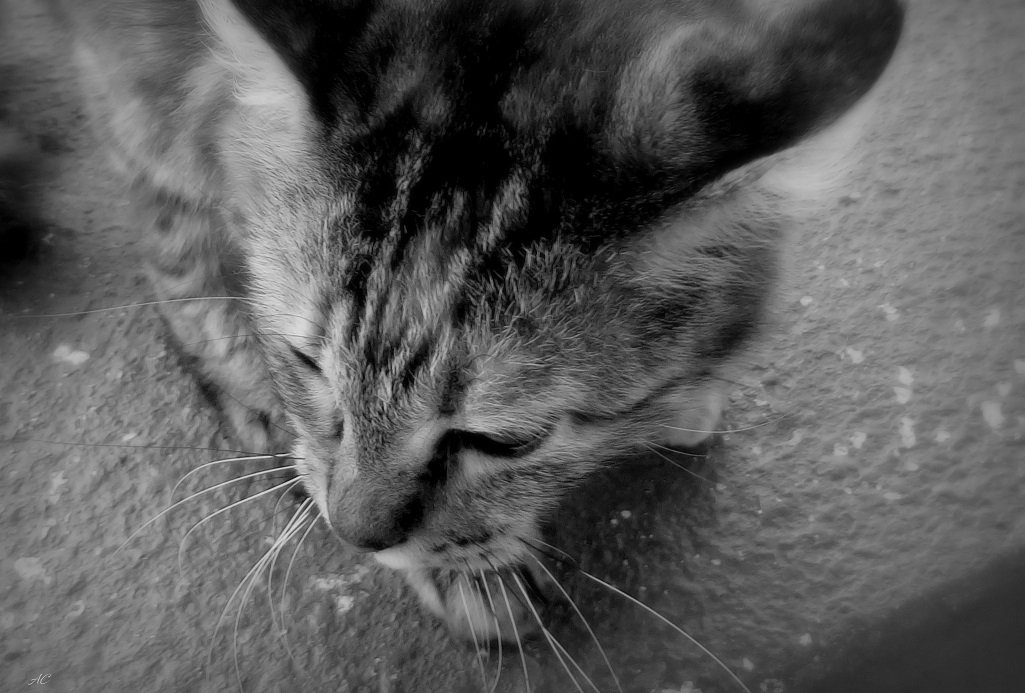 Miss Kitty looking pensive...
---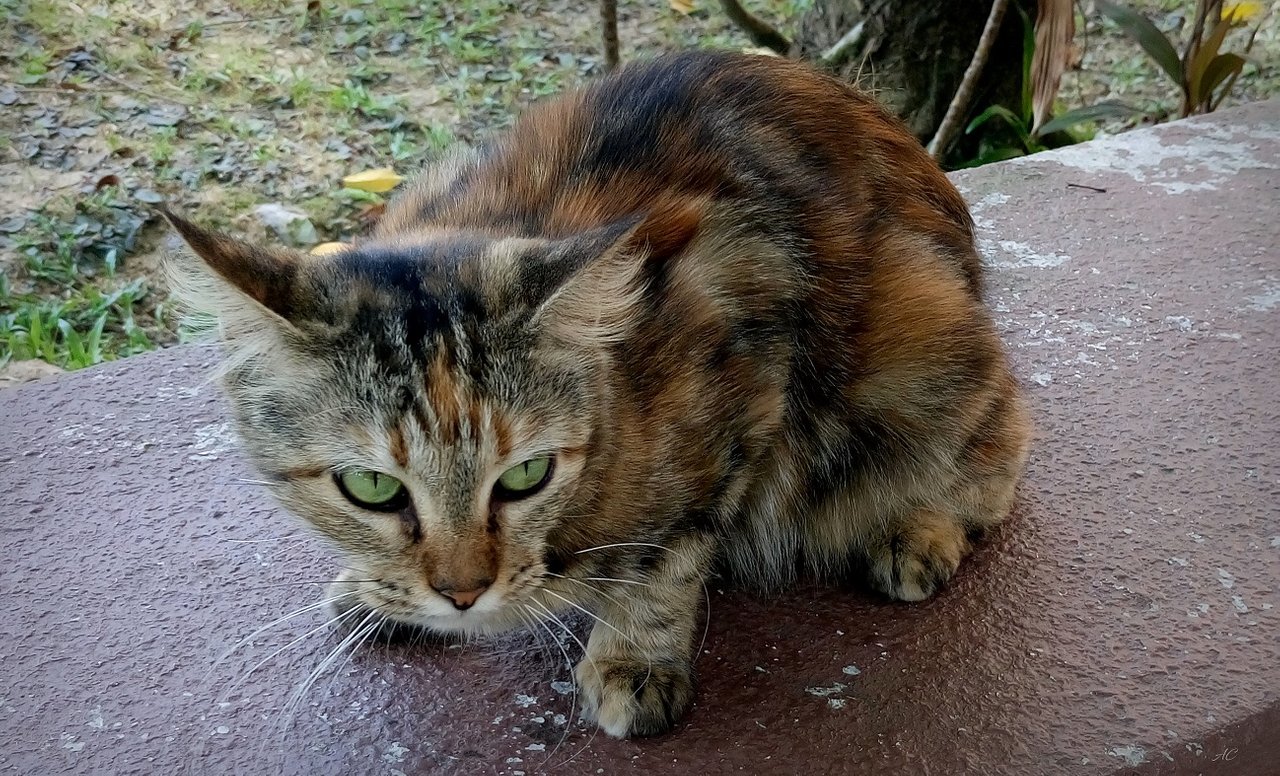 I just couldn't miss posting her in colour
She's lovely, isn't she?!!
Clear green eyes, lovely mixed shades in her coat
Love her colour!
Although she seems to be lighter now as she's older...
---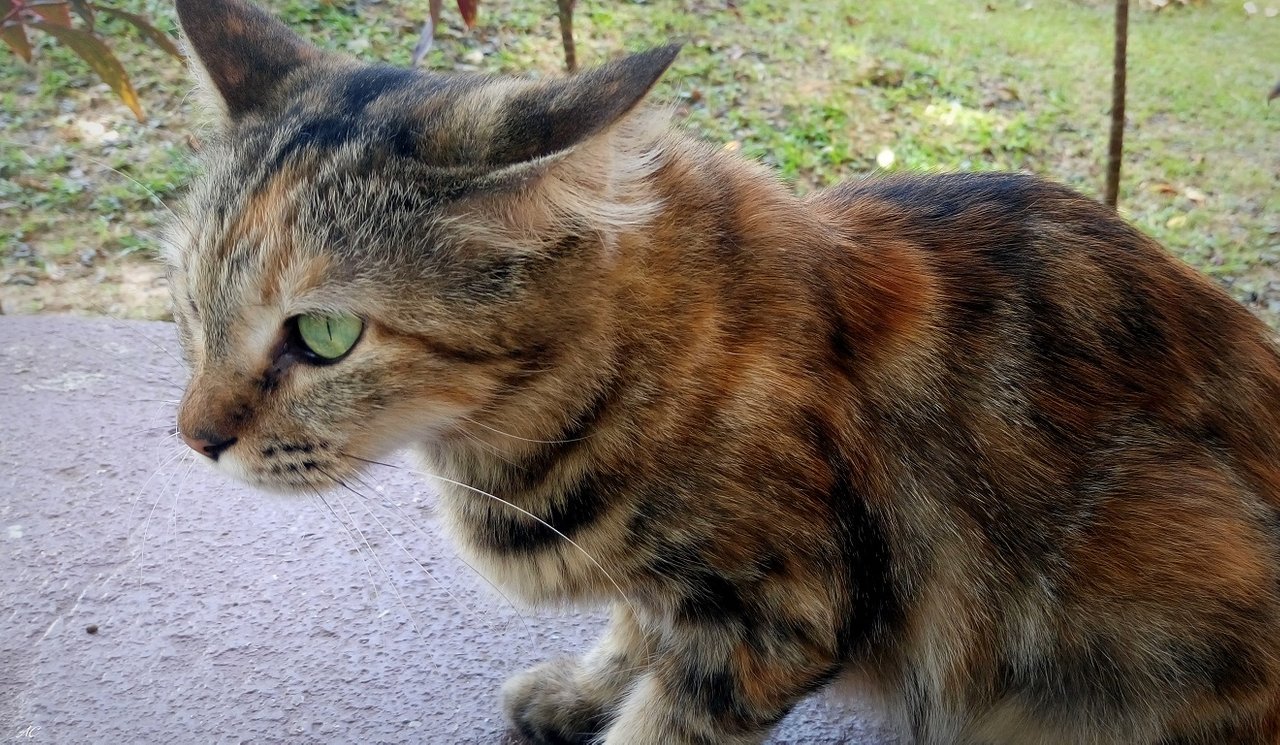 Her coat is the softest too!
You can see it, right...?!
It was quite tough getting her in focus as she kept running up to me, rubbing against my hands or legs
Told you she's friendly
Anyway, just to let you know, a ton of photos produced these... lol
Happy Caturday, all kitties and kitty fans!!
~ ~ 😽💕🐾 ~ ~
---
Been awhile since I posted
Everything seems a little different
Well, apologies if I'm making any mistakes here
Tagging seems a lil messed up to me now
Hives, communities...
I'll catch up sometime... soon...
---
Captured with SONY Xperia M5 | © image & text original content | click image for full screen view
Posting this for #monomad by #monochromes ~ original ideas by @brumest
---



I'm with QURATOR... Are you?