Takes just a bit of imagination, but sometimes you see 'eyes' everywhere...
You don't?!!
I do!
Maybe a black and white medium helps show it off a little better...
Work that mind! That imagination...
Work it!!
---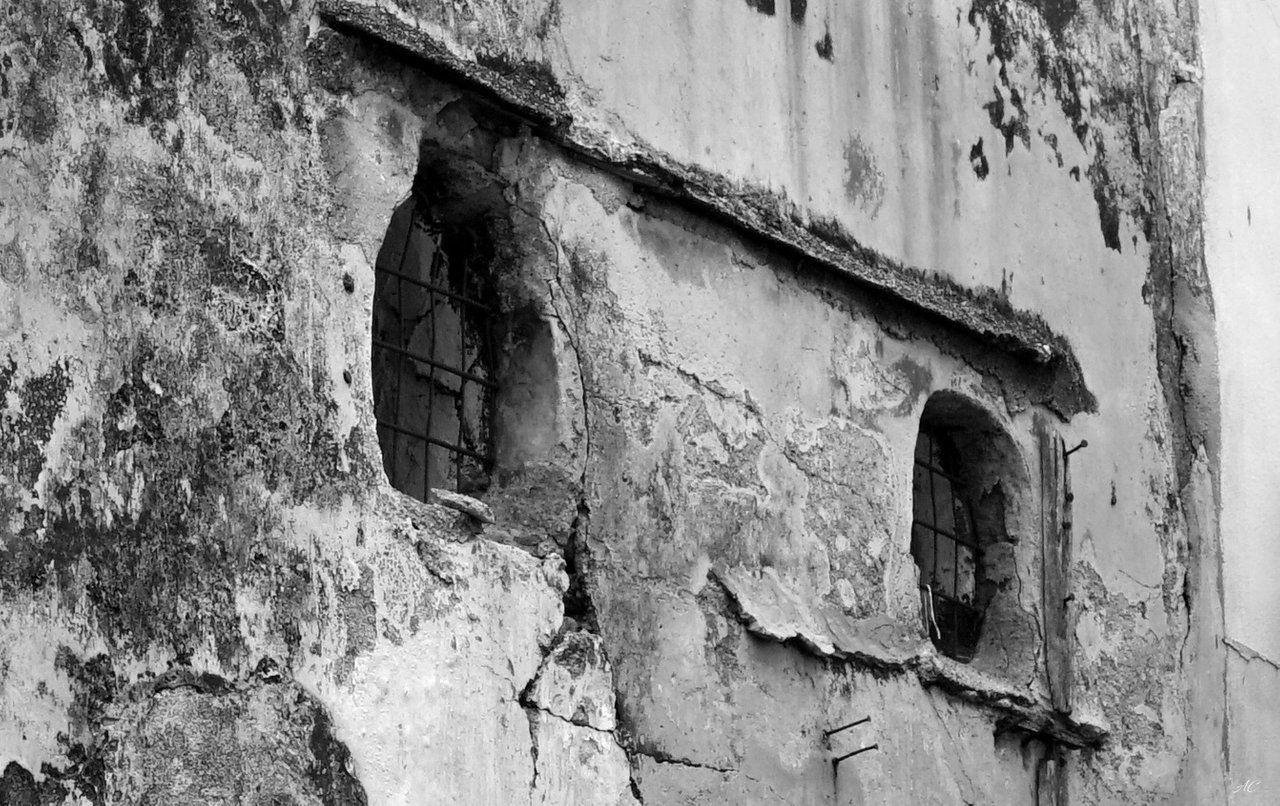 Vacant hollow-ed out eyes
Looking out at the world
Once upon a time, you mattered
Framing a scene, showing off the outside...
When did it all change?
When the paint peels...
When the occupants up and leave
Abandoned, but not removed
Faded...
Perhaps the glass is broken
Never replaced
No need to...
It doesn't matter any more
---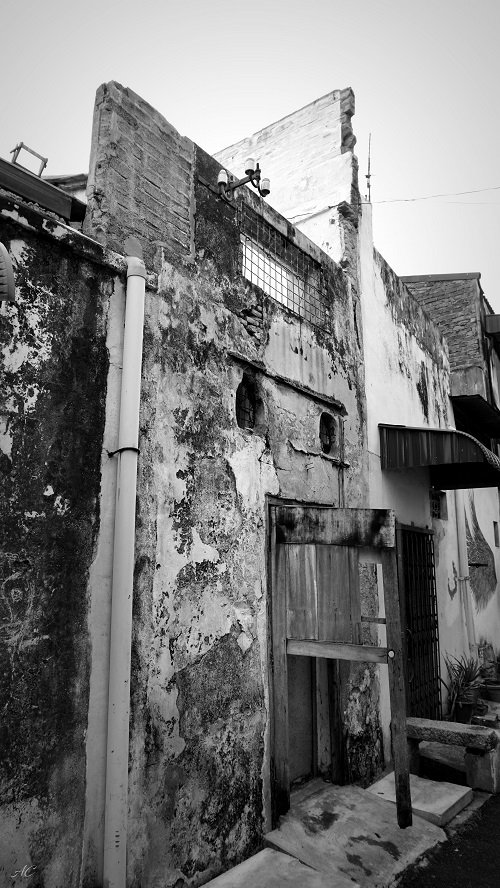 Found this back of an old building in a back lane off Lebuh Armenian in Georgetown, Penang
Full of character, huh?!
Couldn't find a name for the back lane...
Except that this was the kitty lane or kitty alley!
Where I found all the kitties,
A number of kitty street art
And even an Alley Catz Café
---
Captured with SONY A5100 | © image & text original content | click image for full screen view
Posting this for #monomad by #monochromes ~ original ideas by @brumest
---



I'm with QURATOR... Are you?