I took these shots of sunflowers on the grounds of NotreDame Cathedral in Paris this past summer. The bee posed nicely for me in the first shot.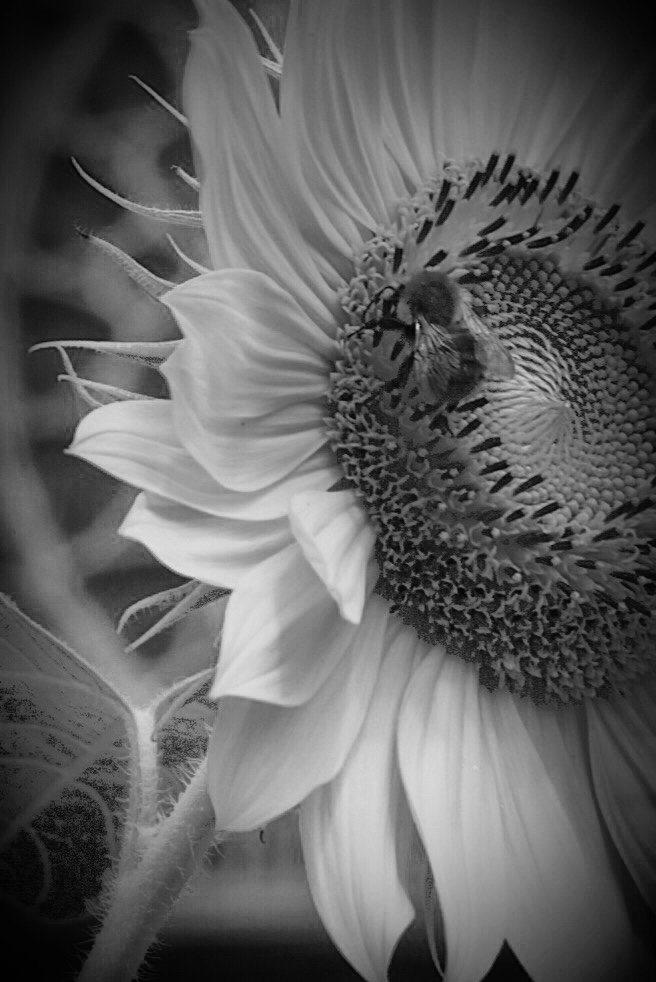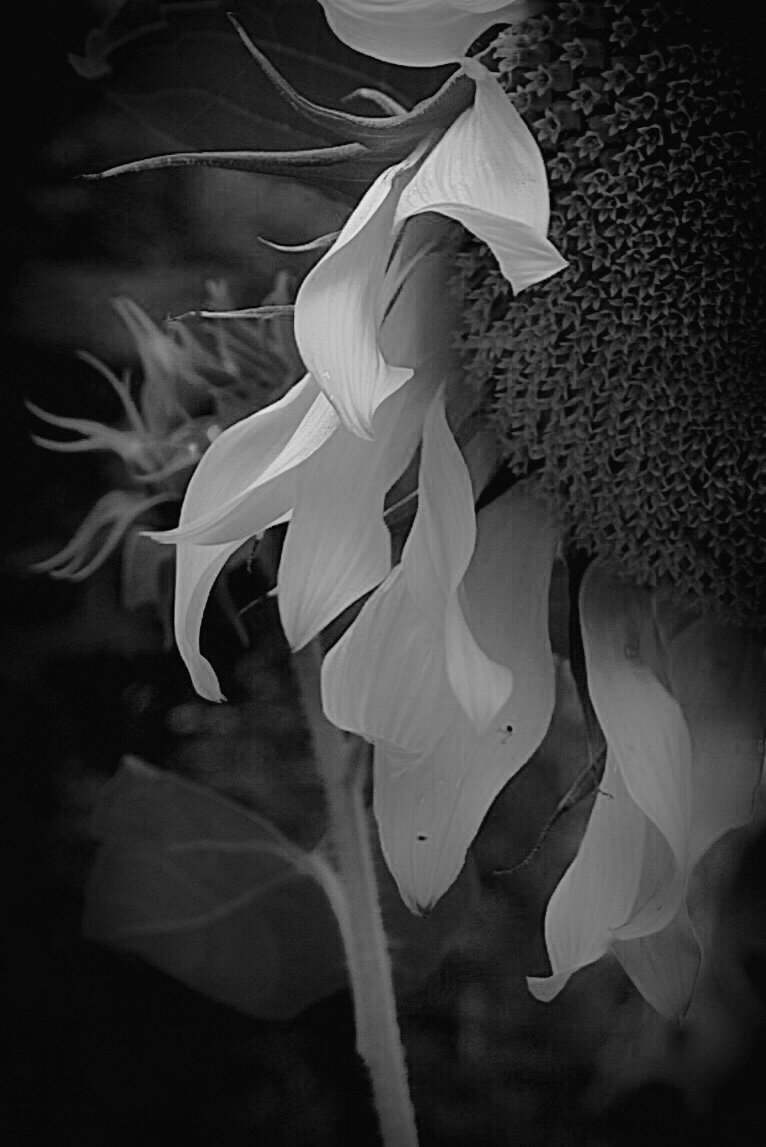 I took both photos with my Sony A7ii with the 28-70mm kit lens. I obviously had to crop the originals to get these "macro" photos. I hope you like my edits. Someday I'll invest in a real macro lens.
#MONOMAD challenge hosted by @brumest
Monday - Macro
Tuesday - Street
Wednesday - Abstract
Thursday - Animals
Friday - Flowers
Saturday - Silhouettes
Sunday - Skies
Happy Monday!