kind of forgot when this beauty is supposed to bloom. The plant is nice and bushy and growing well, but I don't see and flowers forming yet. I thought it was summer...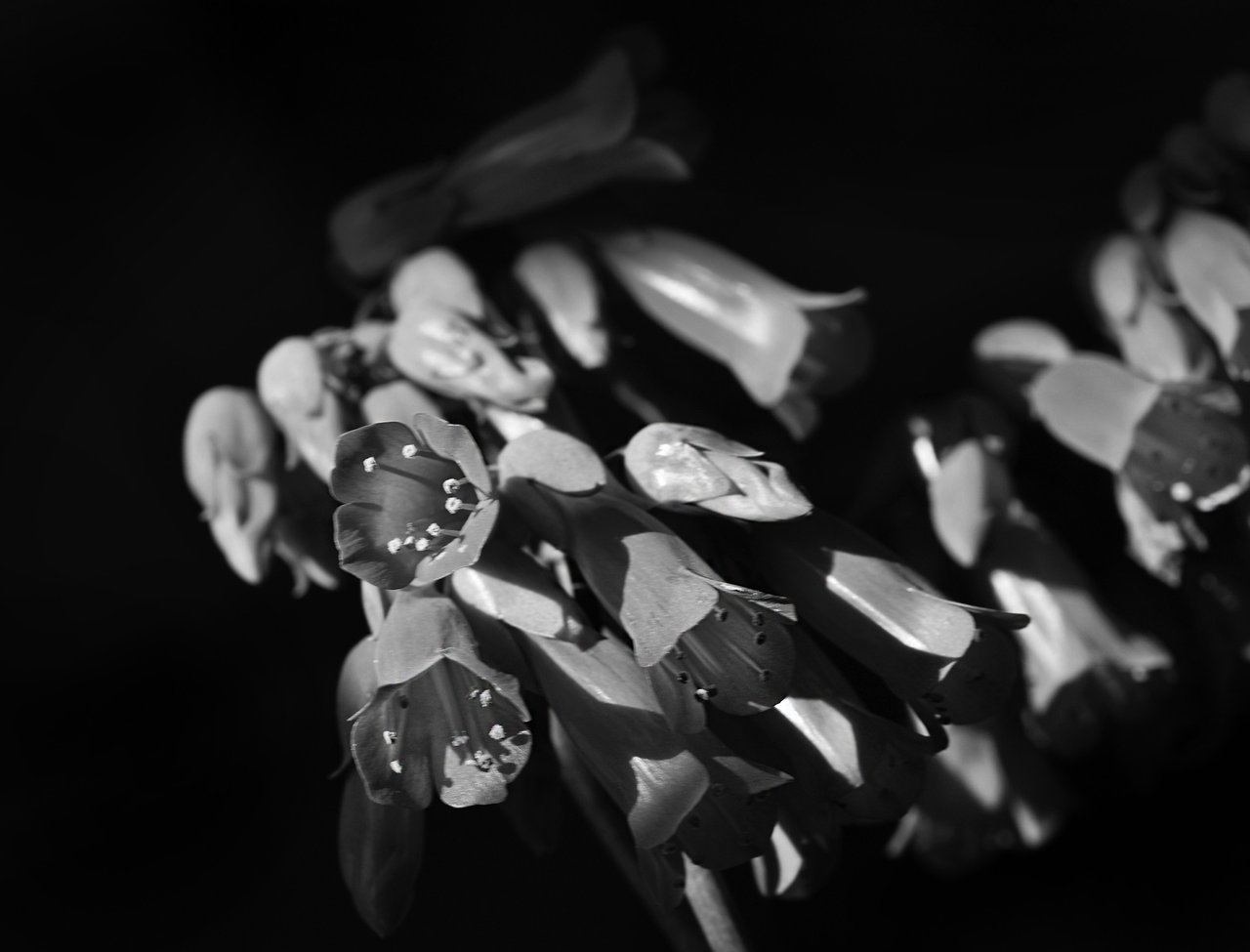 Those are photos I took the first time it bloomed for me - Kalanchoe Lucky Bells. Looks amazing when there is few plants in a pot. Single looks just poor and kind of empty.
And of course when it starts to bloom from the tip of each stem it looks like a parasol of red flowers above the pot.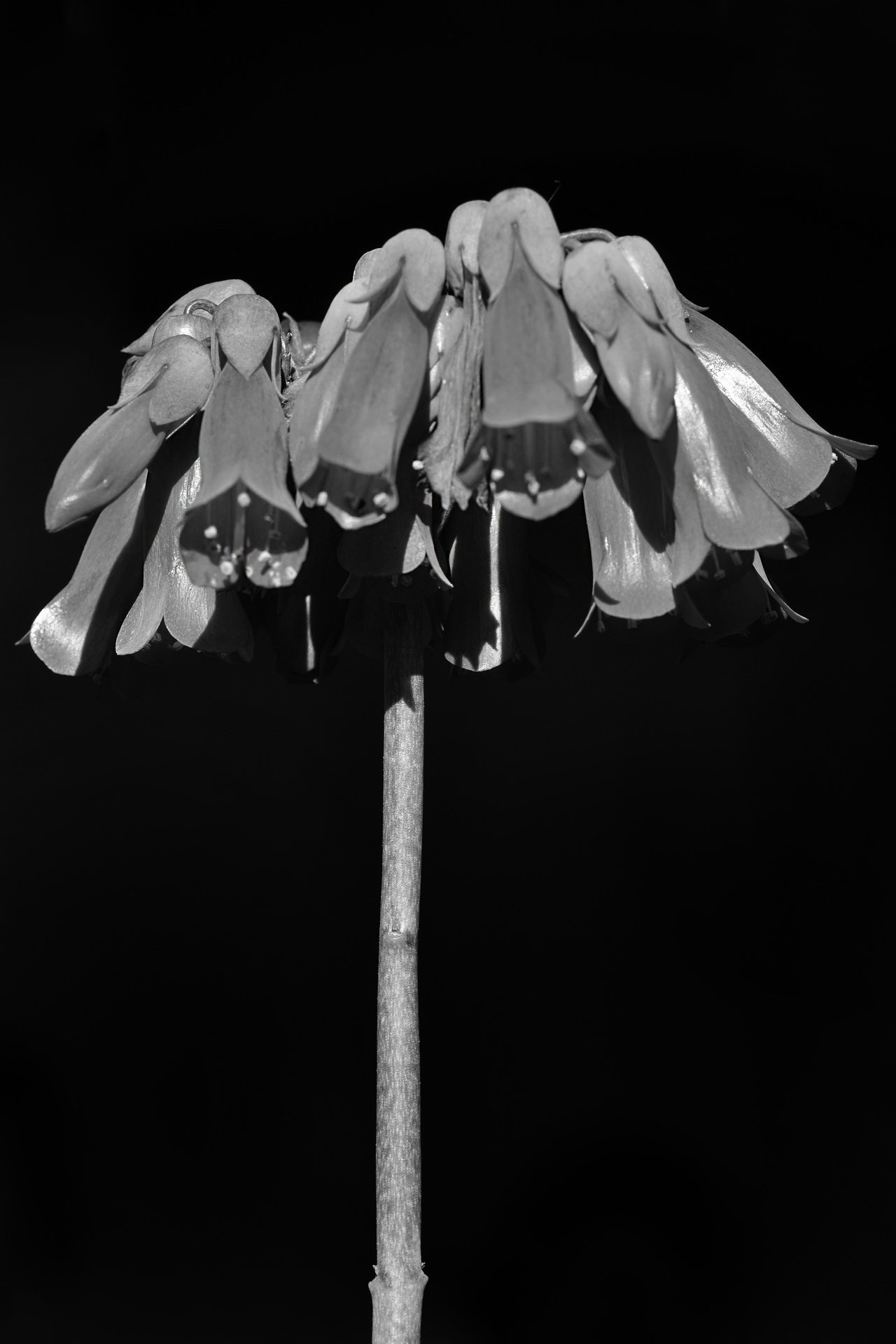 The leaves are very narrow, thick with those cool spots and teeth that make the look like some mean animal. As many Kalanchoes it will produce little offshoots around the leaf and when they are about a pea size they start to produce roots. Still attached to the leaf.
Then with any stronger wind, or tap they will fall, grow roots into the soil and create a new plant.
I happen to find them in different pots sometimes growing without my permission.
Little weeds :)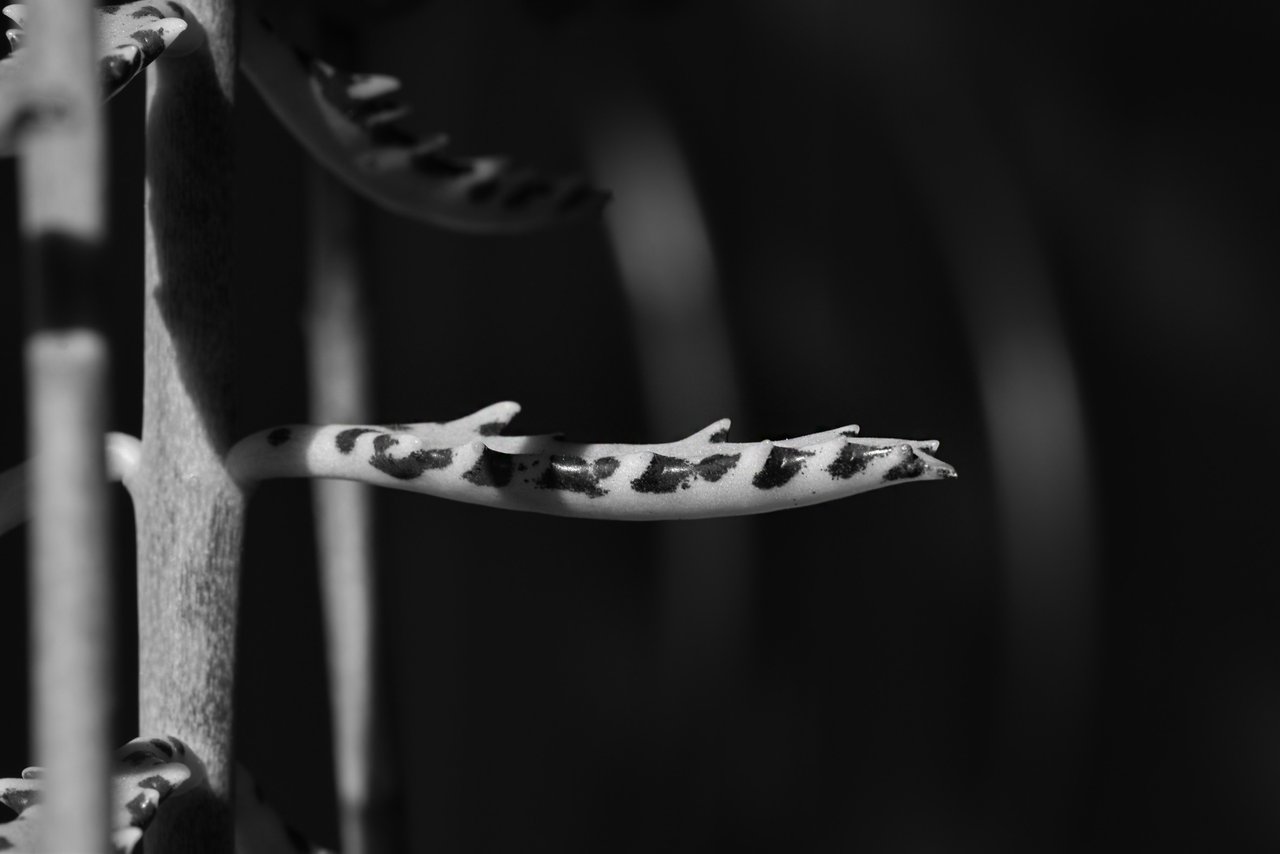 »«
My entry for #monomad contest by @monochromes
Shot with Nikon D5500 + Sigma 105mm lens
(ƒ/11, 1/125, ISO100)
»»-------------¤-------------««

Join Monochromes on Discord
Project supported by Qurator
vote for @qurator as a Steemit witness on
steemit.com, or SteemConnect
Thank you.