Generalmente percibimos la lluvia como algo que nos va a limitar en nuestras actividades diarias, y de cierta manera lo es, no podemos caminar tranquilamente cuando llueve como cuando no, sin embargo, hay cosas que podemos resaltar al ser captadas en una imagen como la siguiente.
Generally we perceive rain as something that is going to limit us in our daily activities, and in a certain way it is, we cannot walk quietly when it rains or when it doesn't, however, there are things that we can highlight when captured in an image like the following one.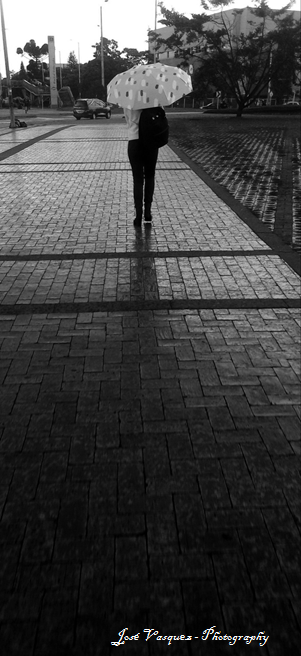 Casualmente me he encontrado con una frase de Bob Marley que me pareció simple pero profunda, he querido compartirla.
Coincidentally I came across a phrase by Bob Marley that seemed simple but profound, I wanted to share it.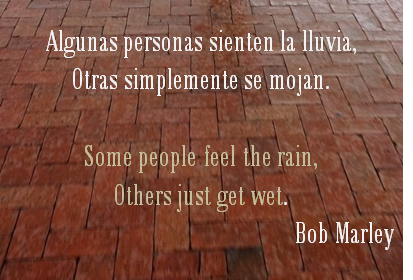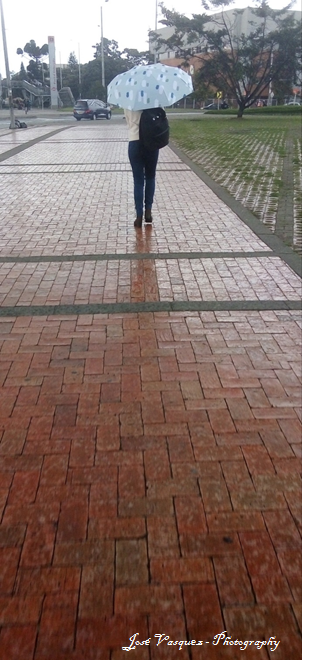 Esta es la fotografía original, sin ningún tipo de edición. En la que podemos apreciar una diversidad de colores, creados tantos tonos del mismo color por el contacto con el agua. Muchas veces sencillamente pasan desapercibidos, producto de nuestro diario vivir.
This is the original photograph, without any editing. In which we can appreciate a diversity of colors, created so many shades of the same color by contact with water. Many times they simply go unnoticed, a product of our daily lives,
Nota: imagen captada con mi teléfono Huawei Y5.
Note: image captured with my Huawei Y5 phone.

Los invito a ser parte de