Hi my dearest Steemit community! How's everyone doing? :)
Right now I'm coming back with a new entry for the #monomad challenge by @monochromes.
This time, it's one of the latest pictures I took at my father's hometown. We went to the cemetery and there were so many beautiful statues on many of the graves.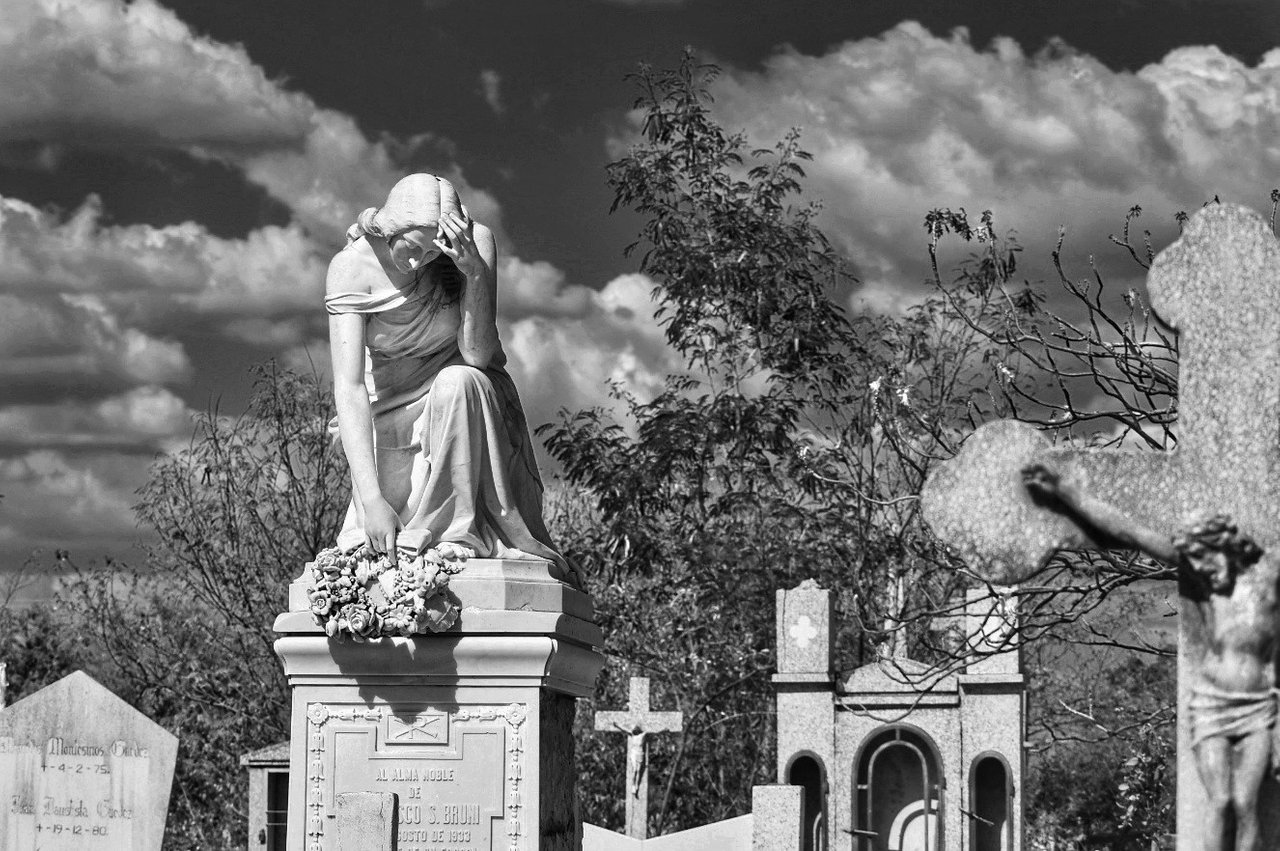 This one was particularly beautiful to me and I stopped to look at it for a good while, the details of the woman's dress and face seemed so wonderful and well made, and it wasn't broken or too damaged.
---
However, it was heartbreaking to see that many of the graves were gravely damaged and mane had also been dismantled by thieves, who steal away the marble and granite, along with the plates and lettering made of bronze, probably to sell them and just get some easy money.
It's very sad to see that crime doesn't respect anyone, and not even the dead are safe from it, specially in this country.
Anywho, this was a very beautiful statue indeed and I really feel proud of this photograph, so I surely hope you enjoy it!
---
Taken by @mariacaffrey, using Nikon D3400 and AF Nikkor 70-300mm, with F9.0, ISO 100, 1/640s, processed with Snapseed.
Image is my property, all rights reserved.