Hello Everyone! I hope you're having the greatest day :)
As of myself, I've been down with the flu for the past three days and my internet connection has been crazy- so no, I wasn't even able to surf the net while resting on bed.
Anyhow, today I decided to do something with my camera and get a new entry for the #monomad challenge by @monochromes.
This time, it's (kind of) a macro shot I took of a thing I found near our garage, and though my dad told me what it was, just as I was writing this I forgot.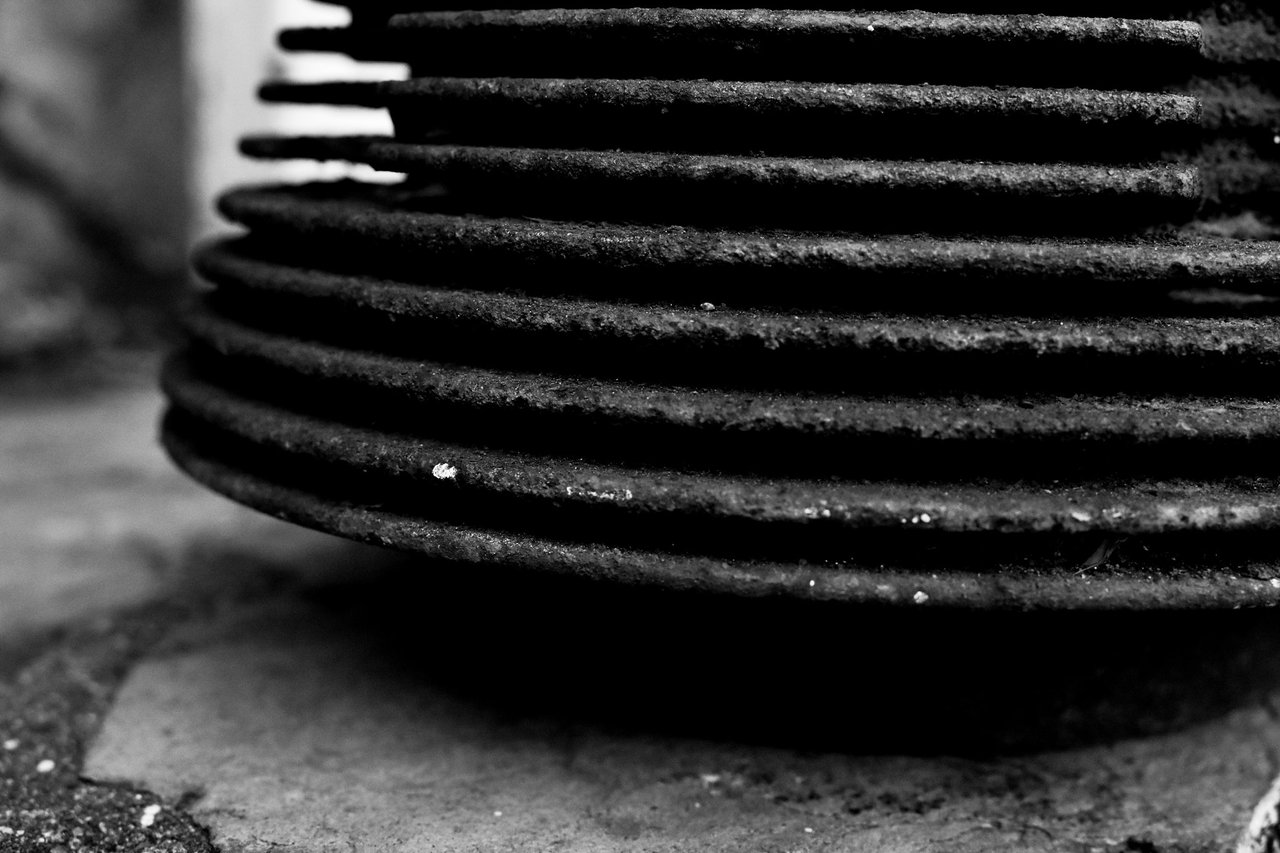 I recommend opening in full size to see more deetz <3
I was just walking around and when I set my eyes on this rusty, heavy looking piece of car machinery. It looked just perfect for a black and white shot because of the shadows and curves inside the frame.
Now... Does anyone have a clue what this is called?
I'll ask my dad again when he comes back home and edit this with the name he tells me :)
---
Taken by @mariacaffrey, using Nikon D3400 and AF Nikkor 18-35mm (ft. extra XIT macro lens), with F9.0, ISO 1600, 1/80s.
Image is my property, all rights reserved.