The name of this art photograph is:  "FOGGY MORNING"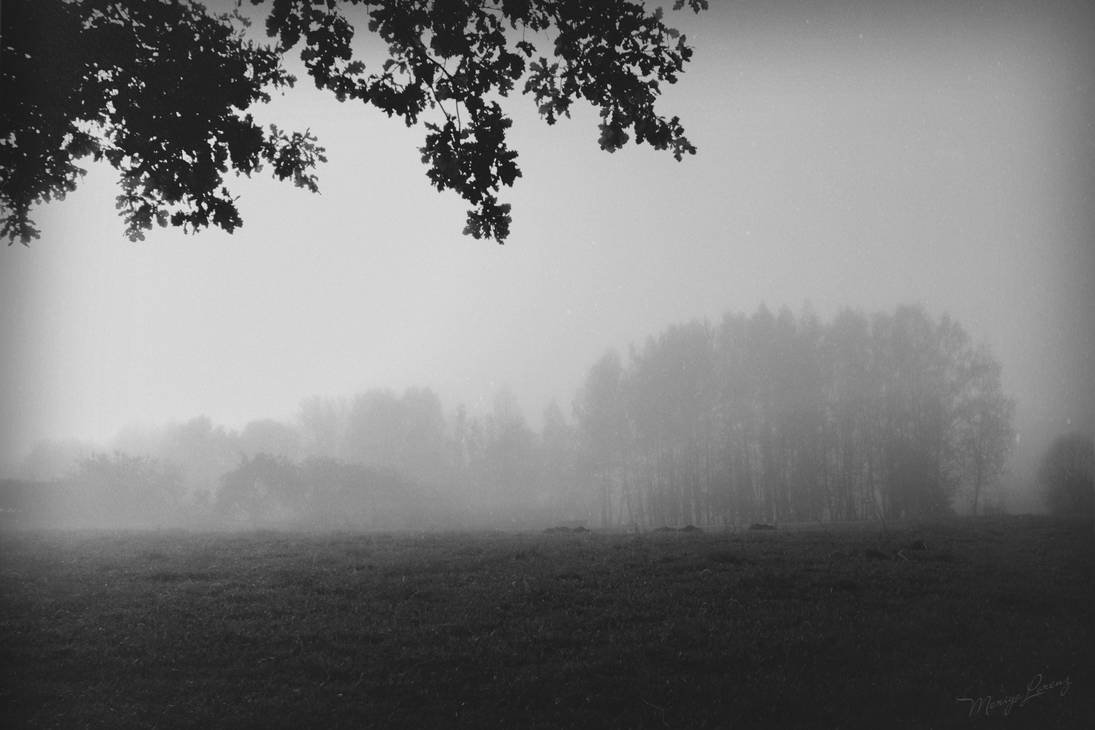 1/100  ;   f/7.1;   ISO 200  18mm
 
Beautiful morning in the village. Thick fog hung in the air.  The sun was breaking through the thick veil.  
The sleepy trees stood calmly.  
Somewhere in the distance a bird flew by. But it is not visible. Only the rustle of her wings is heard.  
The silence was interrupted by roosters. They shouted loudly. Take turns from different places.  
People began to wake up. And drive the cattle to pasture. The roar of cows, bleating sheep and goats, geese, turkeys. All sounds merged into a common song.  
Started a new day. And only the fog did not want to leave their possessions.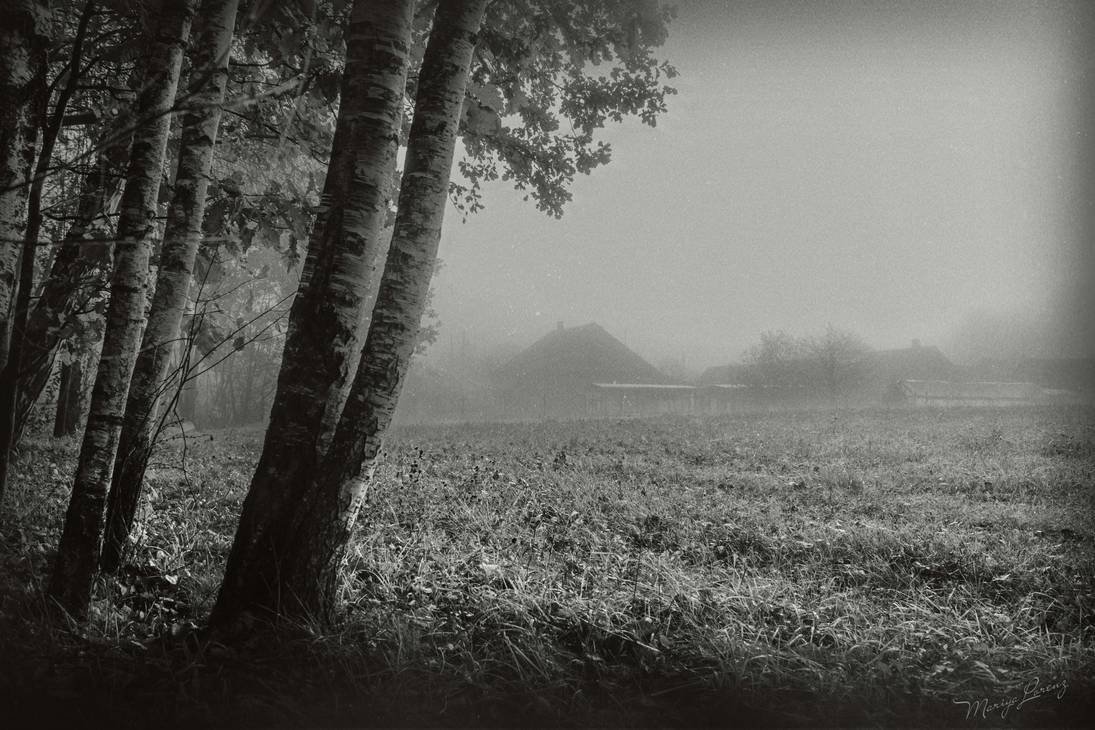 Enjoy watching. With tender feelings, @mariya-lorenz  
Category   monomad
Settings   1/100  ;   f/7.1;   ISO 200
Focal length 23,0  mm
Flash without flash
Camera Canon EOS 650D
Lens   Canon EF-S18-55mm
Processing  Adobe Photoshop CS 6
All photos and text published in this message are my original work.